WICT Honors Female Leadership at LEAs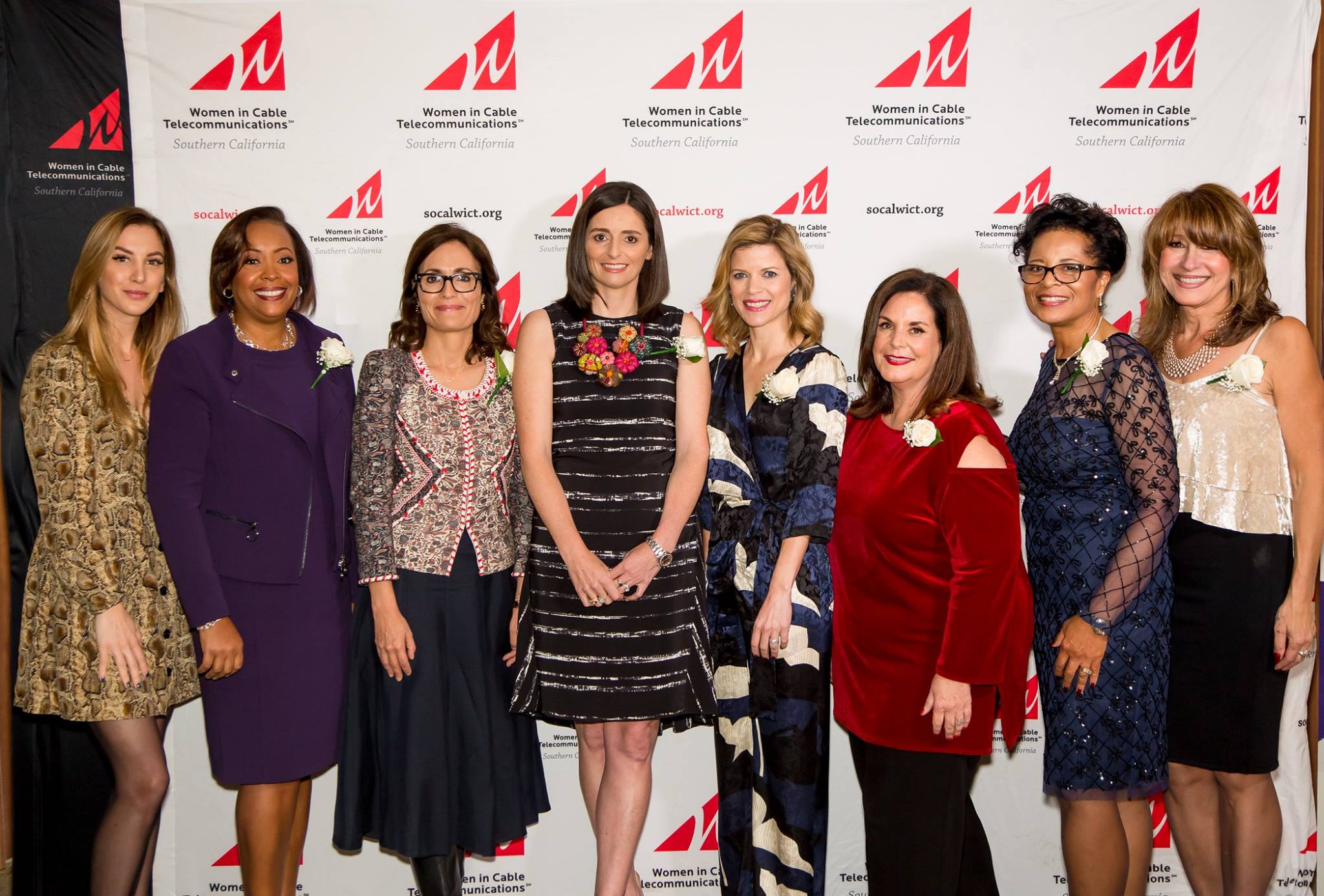 Kudos to WICT So Cal pres Ellen Schned and all the 2018 LEA Awards honorees, who gathered in Beverly Hills Thursday to celebrate female leadership—and, as Turner evp, original programming and LEA honoree Sarah Aubrey put it, break bread with some "formidable, formidable bad asses" being recognized.
"Bottom line," noted Schned. "We're honoring the best of the best."
Jamia Bigalow, svp, distribution marketing at Fox Networks Group, said her "smart and strategic colleagues… make me feel prepared for whatever lies ahead" as the Fox- Disney merger nears closing.
"While I don't know where my next chapter will take me, one thing I know for sure: Even though it might not always be easy to be a female leader in the workplace, it is a path that I embrace," she said. "I commit to being the best support system I can for other women and nurturing the next generation of women executives."
Similarly, Rhonda Crichlow, evp & Chief Diversity Officer at Charter Communications, revealed her "strong desire and … deep commitment to make a conscious effort to create a journey for those around me to achieve their greatest potential." She thanked her mother, "who instilled in me the drive to achieve all that I have accomplished in my life and played such a pivotal role developing the person who stands before you today."
Amy Introcaso Davis, evp, development and production at E! Entertainment, said she has come to appreciate both good and bad luck.
"I believe it's how we deal with both of these that make us effective leaders," she said, urging attendees to "honor those unlucky moments, those unsung times where the show you loved just didn't work, you lost the tough negotiation or you didn't get the promotion that you wanted." It's those times that let you "capitalize on the luck when it inevitably arrives," she said.
Hello Sunshine CEO Sarah Harden noted that before she joined the Reese Witherspoon-backed production company, she had never reported to a woman and thanked the men who mentored her in the past.
"These men were not only very decent to me, but they used their power to get me into board rooms," she said. "I wouldn't be here without their advocacy."
As for Aubrey, she urged women to seek out female advocates as "queens supporting queens… A cosmic shift happens when you look up and realize that your friend is here."
The event closed with The Supremes co-founder Mary Wilson doing a little a cappella, before which she declared, "Girls, we women have come a long, long way… Dreams do come true, and you've got to dare to dream to make those dreams come true."