What to Expect from Showtime's "Billions"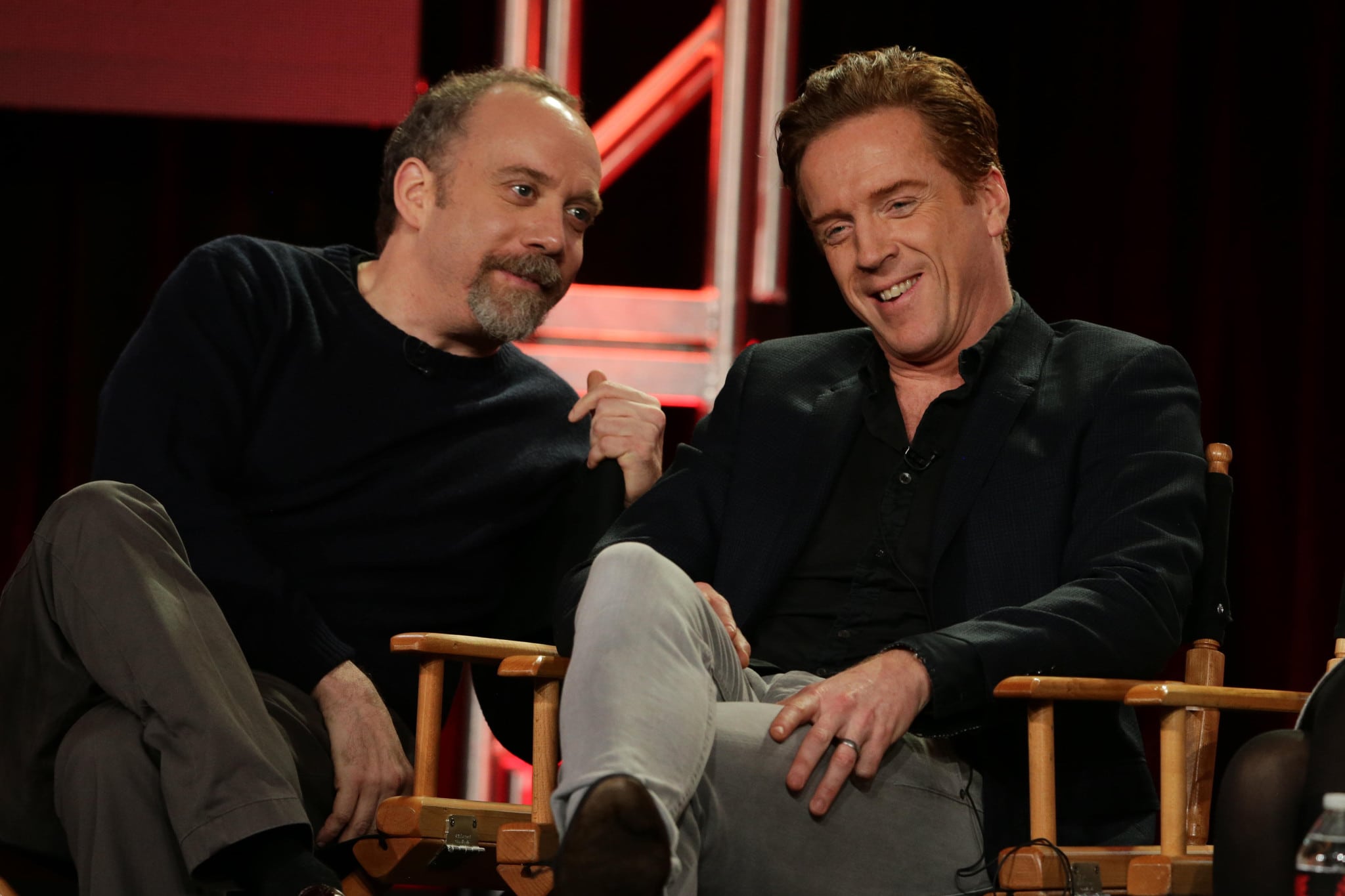 Counting the days until the return of "Billions" the way Bobby Axelrod counts his fortunes? Brian Koppelman and David Levien, executive producers & creators of the Showtime hit series, sat down with Cablefax's Cathy Applefeld Olson in advance of the Season 2 premiere (Feb. 19) to discuss why Wendy Rhoades is the real winner in the battle between Axe and Chuck… and their love for Mark Cuban.
I think what I like best about the show is its moral ambiguity. Can you talk about that thread, which runs so deeply?
DL: Going back to the beginning of the show, we thought that the obvious thing would be that the billionaire Wall Street guy would be greedy and bad, and the prosecutor is a white hat-wearing noble guy. But our experience with the world, it's not like that. Right from the beginning we saw the show as an opportunity to get the audience leaning against their preconceptions.
BK: Some people view these prosecutorial positions for their own gain, and by the same token a lot of these people who are bastions of the world of finance have so many good works that they do. These are complicated, ambitious people and that's what we were interested in talking about. For us there are more questions than answers. We're interested in why people like this are the way they are, and by having them do certain behaviors, we get to explore it from a place if curiosity as opposed to a place of judgment.
One season in, your audience seems to be pulling for Bobby Axelrod. Why do you think that's so?
BK: The audience seems to love him, even when he does things that aren't so good. Look at the world right now. Why do people love these charismatic billionaire reality stars? We still don't know why. But look, we elected one of them to president of the United States. I mean, I didn't, but…
DL: The description applies to Mark Cuban, too. Not the elected part, but most people see that guy as the guy they'd be best friends with. He happens to be a good friend, and a huge fan of the show, but Mark is a rare exception of someone who's constantly trying to think of how to do well for others in that position. Maybe that's because he built something from the ground up and most of these guys haven't really done that.
Did you have anyone specific in mind when you created Axe's character?
DL: We researched the area, and it's a composite of many different ideas and personality traits that a lot of these guys seem to share, like this deep belief that it's your vision that's going to yield this tremendous fortune, and your view of the world is the way it's going to come. Just sort of this will to power, believing that your way is the right way all the time. That seems to be a commonality.
There are also a couple of really strong female characters. Can you talk about the roles of Wendy Rhoades and Lara Axelrod?
DL: We wanted to explore two long, real marriages where it wasn't about infidelity but was about the kind of allowances that need to be made to make marriage work. And we saw these two female characters as really strong with their own agency and clearly the Wendy character is structurally baked in between the two guys because of where she works. 
BK: We wanted them to be as smart and engaged as the men. If there's a winner in Season 1, it's Wendy Rhoades.
Will the new presidential administration play a role in Season 3? Seems like plenty of good fodder there.
BK: Were not thinking about that for Season 3, but in Season 2 there are definitely things that are said or happen, or behaviors or questions, that will somehow strike off of what's happening in the world. We think what's happening in the world makes certain things that are happening in the show deeper and richer—in this season for sure.