Univision Launches In-House Production Studio La Fabrica UCI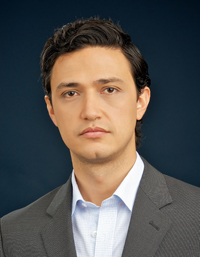 Boris Gartner, vp & gm, La Fabrica UCI
Univision recently announced the creation of La Fabrica UCI, a new in-house digital content production arm that will create, script and produce original video content in Spanish and English for its digital brands, including the bilingual digital network UVideos. We spoke to Boris Gartner, vp & gm of La Fabrica UCI, about what its business goals and what it will bring to the brand's digital properties.

What is the origin of La Fabrica UCI?

La Fabrica UCI is a new digital studio launched by Univision. It speaks to our ongoing commitment to delivering the best and most innovative content in Spanish and English across platforms. With this in-house digital studio, we will be able to develop digital brands with alternative content offerings in both English and Spanish that will allow us to expand our audience and test new concepts developed with a digital-native audience in mind. We believe there is a gap in the market for content made specifically for digital-native Hispanics.
What will this new production arm bring to Univision's current digital offerings?

This is part of a broader, long-term commitment to Digital at Univision Communications Inc. The Company has expanded from a niche broadcast network into a media powerhouse with a portfolio of 14 networks and digital properties that reflects a young, dynamic audience. La Fabrica UCI will be focusing on producing content exclusively to serve our digital audience. In terms of the team, we are always looking for talented people with a passion for creating high-quality content and exploring different storytelling approaches.

Why go in-house with Fabrica and not a third party for production content?

We know our audience better than anybody else and believe we are better positioned than any third party to build brands and create content for Hispanics, regardless of language. We are looking at leveraging our understanding of our audience and the digital space as well as creating partnerships like Variety Latino. We will have a dedicated team for each of the digital brands developed and a fully-staffed NYC studio. The majority of the staff will be dedicated to producing content. We will also develop a partner network throughout the US and Latin America. La Fabrica UCI will also serve as a testing lab for new formats and content for the broader Univision properties.

You recently launched the "Variety Latino – powered by Univision" venture. What inspired this partnership? What kinds of partnerships can we expect from Univision next?

This partnership brings together two trusted brands. No one knows show business better than Variety, and no other media company comes close to Univision's undisputed ability to connect with and engage Hispanic audiences. We saw a need for great global entertainment coverage in Spanish and Variety Latino addresses two of the Hispanic community's top passion points—entertainment and celebrities. And furthermore, this multiplatform, co-branded offering expands Univision's 360-degree strategy of providing the Univision experience everywhere its audience is. We are studying the creation of several other brands and verticals to launch in 2014.
—