Univision Deportes' Juan Carlos Rodriguez on Diversity in Cable
Editor's Note:
In recognition and celebration of the diversity within the cable industry, we will be highlighting some of CableFAX's 2012 Most Influential Minorities and their responses to a series of questions on mentorship, job skills and diversity. For the
CableFAX Diversity issue in its entirety go here.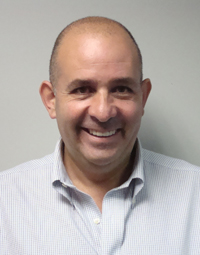 Juan Carlos Rodriguez
President
Univision Deportes
What advice do you have for young people trying to break into the cable industry?
My best advice to college grads is to become specialists. In this competitive landscape, it is imperative to specialize in the small details that are ever more relevant in our industry. In order to get ahead, become an expert in the field and dig deeper into the details you are responsible for. Challenge the organization: Change is needed to adapt to our constantly evolving industry. Dream: Imagine the way things should be done and have the guts to do it. And finally, I urge for constant education: In order to respond to challenges and prove your dreams, credibility has to be earned through education.
In your opinion, how is cable doing on diversity? Where do you want to see improvement?
After all the data that has been delivered lately with the Census, Nielsen and various social studies, diversity is becoming a growing imperative in the cable industry. The challenge for more diversity should include the development and evolution of each segment group, while also adapting products and services that are influenced by the general population in terms of habits and customs.
Diversity is important to cable's bottom line because…
Diversity is important to cable's bottom line, but it's way more than that. By getting to know your viewers, by investing in research and by building loyalty and trust, one can win with diverse audiences. It's a challenge that has to be addressed very smartly.