Univision's Ninoska Zucconi on Diversity in Cable
In recognition and celebration of the diversity within the cable industry, we will be highlighting some of CableFAX's 2012 Most Influential Minorities and their responses to a series of questions on mentoring, job skills and diversity. For the CableFAX 2012 Diversity issue in its entirety go here.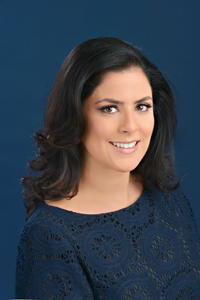 Ninoska Zucconi
VP, Marketing Services, Distribution Sales & Marketing
Univision Communications Inc.
Tell us at least one true story of a mentor (or mentors) who gave you advice you still use to this day.
The best advice I received from one of my mentors is hire to your weaknesses. It is a sign of strength for a leader to surround themselves with diverse and skilled professionals that can learn from and complement one another.
What advice do you have for young people trying to break into the cable industry?
Make the most out of every opportunity you are given, whether through internships, mentorships or direct hands-on experience. Work really hard and always ask what more can you do.
In your opinion, how is cable doing on diversity? Where do you want to see improvement?
To be true champions, leaders in this industry should cast a wider net, not only built on diversity of culture and ethnicity, but also diversity of ideas and perspectives. This broad view will allow businesses to adapt and respond to the rapidly changing marketplace that define the future of our industry. To ensure a successful future, we must look at our business with another set of lenses to learn what others are doing to constantly attract diverse talent and thinking.
Diversity is important to cable's bottom line because …
It is THE driver that fosters innovation and gives an organization its competitive advantage.