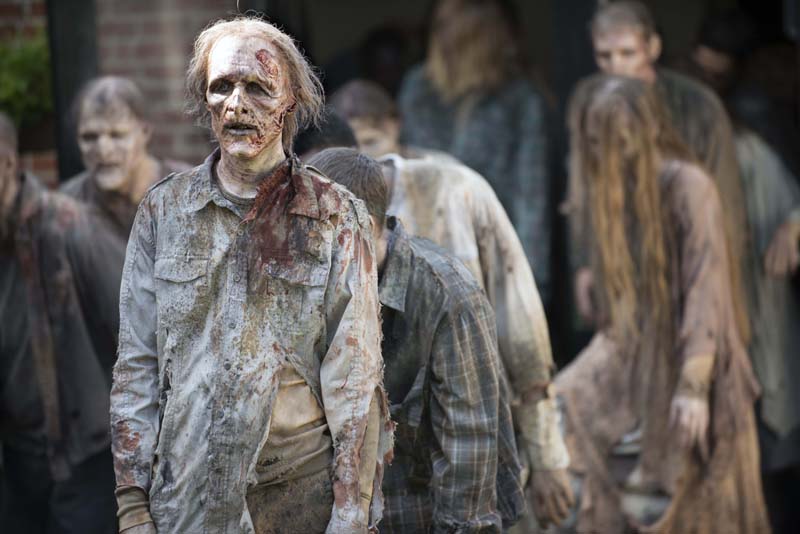 There's a dark side to some of today's television most popular programming. Be it AMC's zombie apocalypse tale "The Walking Dead," HBO's crime drama "True Detective" or even Destination America's creepy "A Haunting," Americans seem to like being afraid.
It's such a phenomenon that Discovery Communications did an entire study on what's driving people to these types of shows. The key takeaways:
– A shift in cultural consciousness from baby boomers to millennials: We're seeing the a shift from boomer idealism to millennial reality and truth, said Discovery Comm's Don Micallef said during a RealScreen Summit panel Wednesday. Boomers see their heroes as golden boys/girls, while millennials expect them to be flawed. Micallef is vp, research for Investigation Discovery, Destination America, American Heroes Channel, Discovery Life and Discovery Family.
– Changes in the world we live in: The world has changed since 9/11, socially, economically and politically. "Many feel understandably bleak about prospects. The boomer party has fizzled out, and it's time to face the music," Micallef said.
– Changing personal values: Cultural values and taboos are shifting. Perhaps this is best summed up from a survey participant's quote: "Walking Dead is our family TV show now."
– Changing roles for women and men: As women rise in the workplace and in earning power, they feel a need to face more of their fears, the study found. And men want to be prepared to protect and defend their families so the programs are more about judging strategies and tactics.
– A loss of intimacy and personal contact: "Many points of humanizing contact have been eliminated. Where intimacy is in decline, fear steps in to fill the void," the study said. "There is comfort when fear and uncertainty are being shared by others. The most intolerable aspect of fear is being alone with it."
Before you get too depressed, Micallef explained that not all programming need be dark. This study just looked at those viewers who enjoy that type of content. Still, there seem to be signs of darkness creeping into traditionally lighter fare.
National Geographic Channel's "Life Below Zero," seven people battling the elements in Alaska, certainly isn't the only show out there about the state with the lowest population density in the US. "But at the end of the day, it's about style and approach," said Tim Pastore, Nat Geo pres, original programming and production, describing the series as a "horror film mash-up on top of a tough guy drama." He wants more of that. One example is upcoming Nat Geo series "The Watch," which has surveillance cameras watching those who live a life of complete solitude—the lighthouse keepers, the night watchmen, the lone wolves.
Discovery's study on fans of the dark genre was conducted about a year ago. "Since then, we'd probably all agree the world is at least as dark, if not darker," Micallef said. "At least the good news is it's going to be going on for the foreseeable future."
Gulp. Pass the Xanax.