TV5Monde Courts Americans With French Cinema, International News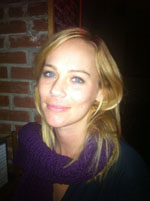 Kaylee Hultgren
French cinephiles have something to rejoice about. TV5Monde, a 24/7 global, French-language network broadcast in 198 countries including the U.S., recently launched a "Cinema On Demand" initiative in 12 Comcast systems. Subscribers to the premium channel now have unlimited on demand access to a collection of 15 French-language films per month, curated by the network and themed by director, actor or genre. Fan of the actor Jean Dujardin, star of the Academy Award-winning French film "The Artist?" You're in luck. There are a slew of films featured on demand during the network's upcoming special tribute.
The channel's reach is not broad by any means. Its 1 million subs come from Cablevision, Comcast, Cox, Time Warner Cable, AT&T U-verse, Bright House, Verizon FiOS and DISH Network systems, on a premium tier. But that's a number that TV5Monde's new CEO Yves Bigot is looking to increase with several new initiatives.
Cinema On Demand is essentially a value-add, which execs hope will not only grow its viewership but help with customer retention. They're currently speaking to other distributors and hope to get the program going with them as well. According to Patrice Courtaban, Chief Operating Officer, TV5MONDE USA, as SVOD services like Netflix focus more and more on producing and distributing American content, the selection of French-language films decreases. There used to be a greater selection of films, said Courteban, but the degree of choice has diminished over time.
The net has also partnered with a handful of major French film studios, which could use a hand in getting their films distributed in the U.S. "We already have the audience," said Courtaban, so it's a win-win for both.
The channel is also hoping to increase visibility by working with film festivals. For instance, it has partnered with the SIFF (Seattle International Film Festival) French Cinema Now Seattle film festival and will be showing a third of the fest's films on demand from October 4 to November 28, to coincide with the live event. Partnerships with more film fests, including San Francisco, Portland and Boston, are to come.
Additionally, with Bigot now at the helm, the net will soon unveil new original programming. Bowing Oct 27 is "Sixty-Four Minutes," a live news show in French featuring French speakers from around the world debating news topics relevant to the global Francophone community. Though about 75% of the net's primetime programming is subtitled—and therefore used by much of its American audience as a French language learning tool—the show will air live without them. Part of the channel's mission is to teach proper French to foreigners, so the network didn't want to risk presenting low-quality translations. "We can't have bad French," said Bigot.
So why "Sixty-Four" minutes? The significance comes from the show's extra four minutes at the end of the hour, which will present "the best of what's been said" during the program, said Bigot. "If you just have four minutes for us, it's there." He sees this unique format as "a way for us to assert we're not like other international news stations." Indeed, with recent network launches like Al Jazeera America and Pivot focusing on redefining the broadcasting of international news, it makes sense to set yourself apart.
You have to know French, of course. Or want to learn it. But perhaps French cinema will be a way in to more American living rooms.
Kaylee Hultgren can be reached at [email protected] or @kdhultgren.