Fútbol Fitness: Training for 'Matador'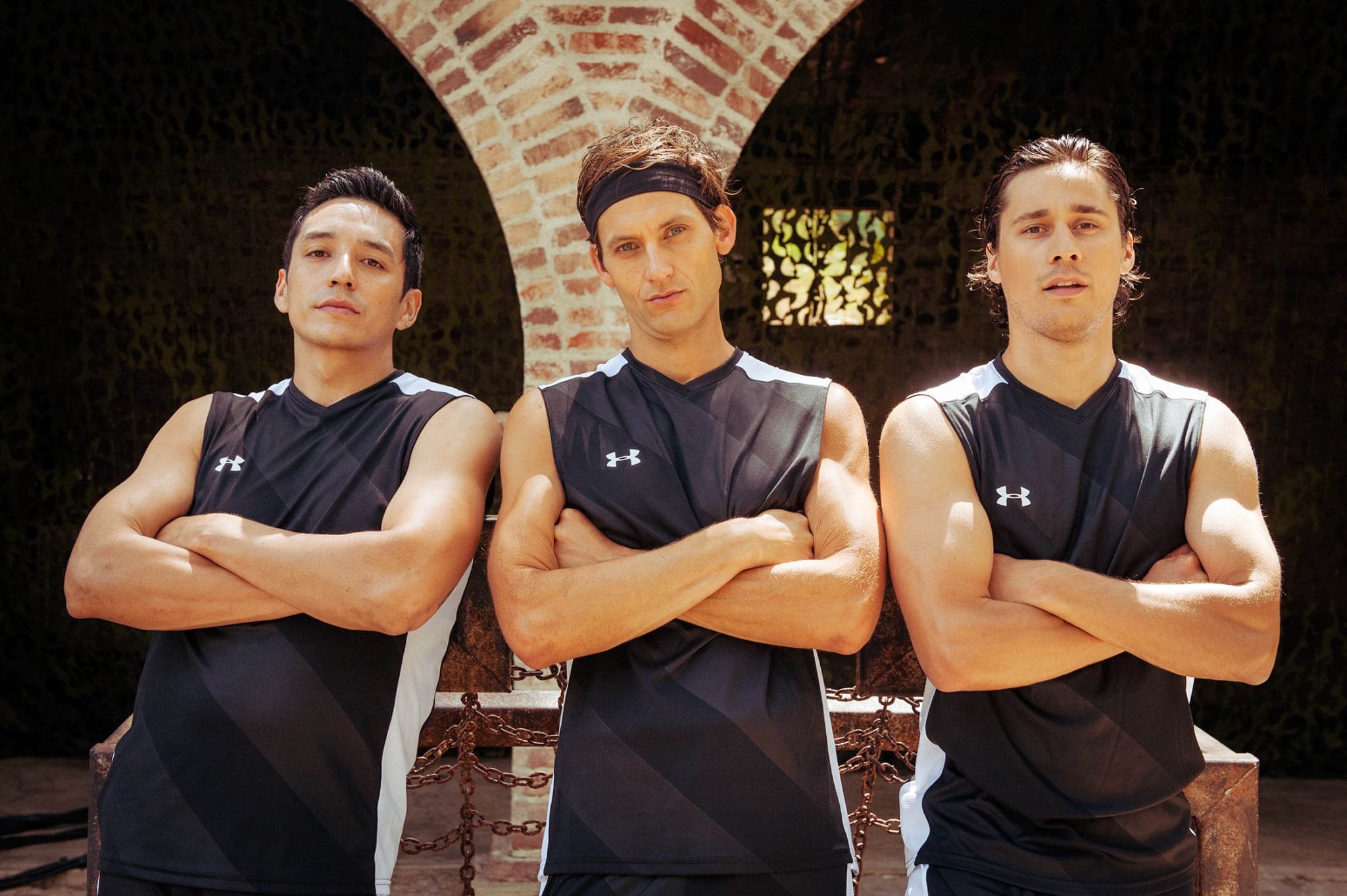 Given the World Cup's record-breaking viewership, there are likely a few of you out there who'd enjoy kicking a ball around. And if you were paid to do it? Certainly. Such is the case with Tanc Sade, star of El Rey Network's new soccer spy thriller "Matador" (premiered July 15).
The story follows Tony "Matador" Bravo (Gabriel Luna), a pro soccer player for the fictional LA Riot—a name that invites comparison to MLS' LA Galaxy. But fútbol is just Bravo's cover for covert missions he does for the CIA. Meanwhile, Sade plays an English striker on the team who's a good player but past his prime. Sound like David Beckham? That's the idea.
Sade swears he's never touched a soccer ball in his life, but that wasn't a deterrent—particularly since he's a professional athlete himself: a freediver, with a couple of Australian national records. "I come from a background of training hard and being athletic," he said. "But freediving is very different; it's water based, so I just worked really hard. I trained twice a day, 6 days a week." Half were soccer sessions and half were in the gym. "I was just retraining my body to do those sorts of things. It strengthens you in different ways I just never imagined." Eleven episodes in, Sade's stunt double has yet to make an appearance.
More prep for the role included speaking with Beckham himself. "My character is very flamboyant. So a lot of it was about embodying the personality on a field. You watch players, and some of them are much more cocky. Talking to Beckham, there was a parallel since he was an international player who came and played in the MLS. That's in interesting dynamic that doesn't happen very often," Sade explained.
He also met with other Galaxy players, who spoke about what it's like having a star player in the locker room. "It's the same way when you're on set and you're an up-and-coming actor, and you have Robert De Niro there," Sade said. "I definitely felt a bit of that with Fred," he added, referring to co-star Alfred Molina. "For me, Molina's an icon."
Then there was the cognitive work. Working on ball skills, running up and down the field, and "just getting it into the brain," he said. "I do a lot of visualization anyways. It was literally hours of getting the ball and going back and forth, back and forth."
So, do Sade's skills measure up? El Rey greenlit the series for Season 2 before it premiered last week, so you decide.