Cable Programming Spotlight: Top 5 News Bytes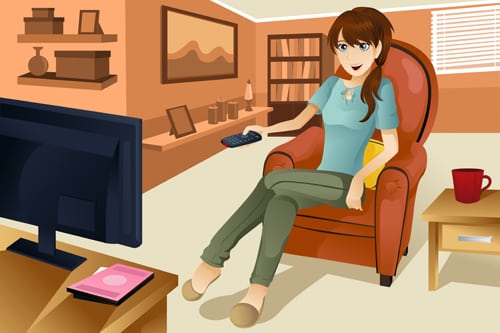 A look at the most newsworthy programming stories in cable this week.
Weather Shifts: The Weather Channel's branding is shifting to focus on live weather coverage and less on original programming. Cable bundles face stark competition, with Verizon FiOS dropping Weather Channel for AccuWeather in March and DirecTV dropping the net briefly last year. A chief complaint has been that Weather Channel features too much non-weather programming. As a result, Sam Champion's morning show will wrap up at the end of October, but he'll stay on the channel as a full-time host. CNN reports that the changes will result in layoffs, with about 50 of the net's 1400 employees being impacted.
College Football: Monday's OH State at VA Tech game was up 144% from last Labor Day with a 6.6 overnight rating on ESPN. The game also received 708,000 unique viewers on WatchESPN, making this the best opening weekend college football game since 2010 across all networks.
The Williams Sisters: Venus and Serena's 27th match earned a 4.8 rating Tuesday night on ESPN. The US Open telecast scored a 2.7 overnight rating, the net's best rating yet for tennis. WatchESPN had 612,000 users totaling 44.8 million minutes viewed on Tuesday, another record for tennis. Monday came in as the previous best with 447,000 users and 40.3 million minutes.
Colbert Debut: Tuesday's premiere of "The Late Show with Stephen Colbert" on CBS topped charts with 6.6 million viewers. The show, which included special guests George Clooney and Republican presidential candidate Jeb Bush, was up 206% compared to the same night last year with David Letterman. Aside from a Tuesday show in Letterman's final week, the debut was the most-watched Tuesday episode of the "Late Show" since July 25, 1995. Colbert's move to broadcast from cable also garnered 1.4 million viewers aged 18-49.
Watch Apple: The highly anticipated Apple event went live Wednesday in San Francisco, unveiling an assortment of products and updates. The next generation Apple TV set-top box will be available in late October, starting at $149 for 32GB and $199 for 64GB. The keynote revolved around the idea that apps are the future of television, with the new set-top featuring a built-in App Store. Other features include an enhanced motion-sensitive remote with improved touch navigation, Siri interaction that allows searches across popular services and a more powerful operating system. The event also announced a 12.9-inch iPad Pro, iOS9, iPhone 6S, iPhone 6S Plus and an update to the Apple Watch operating system.