TLC Goes to the Prom Again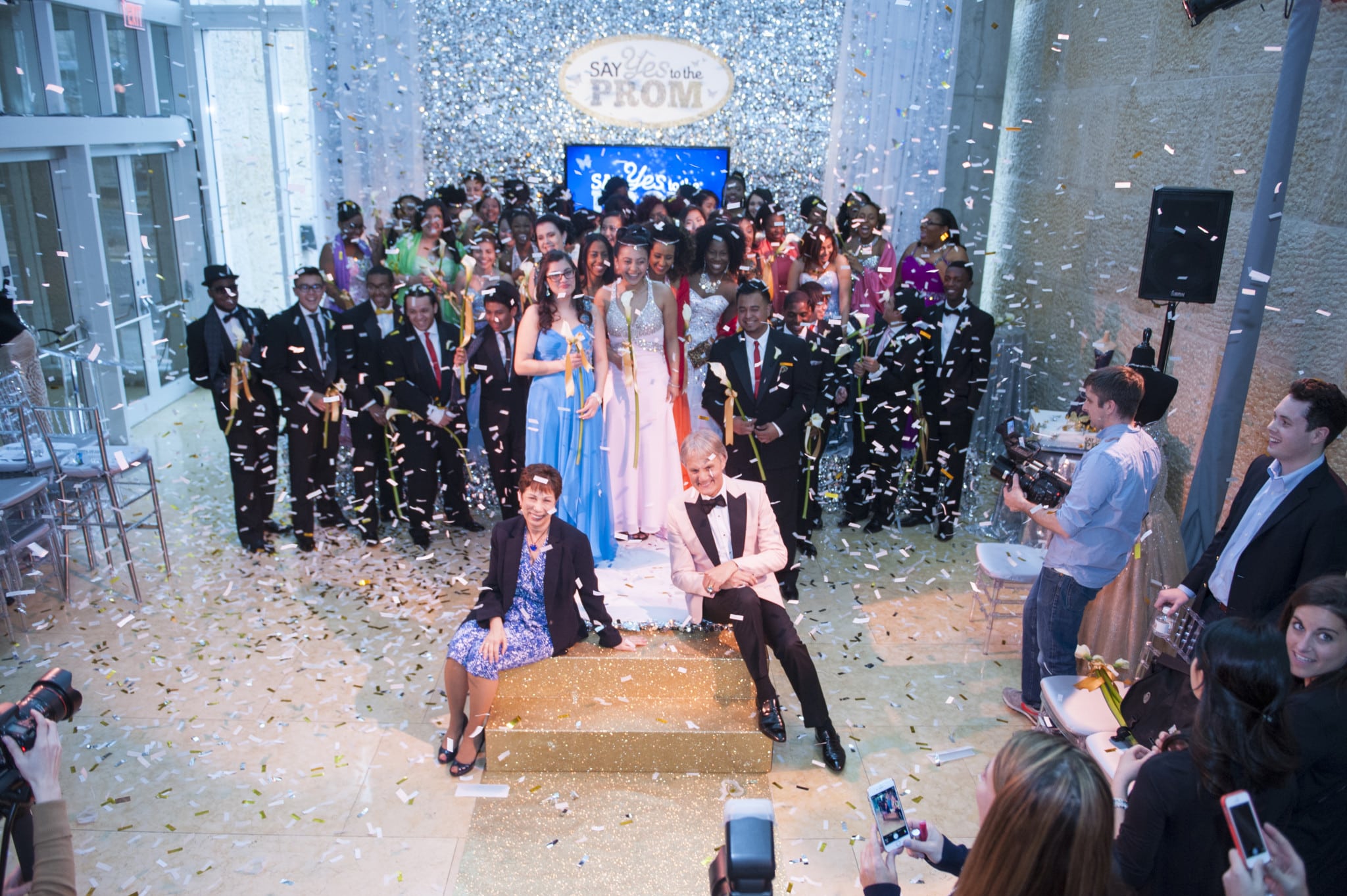 It's been four years since TLC launched its "Say Yes to the Prom" initiative, and it's grown so much that it's like it has been upgraded to a stretch limo from a Prius.
TLC is hosting events in NYC, Denver, Silver Spring, Miami and L.A.—up dramatically from its inaugural year which only featured Silver Spring. The initiative provides deserving high school girls with prom dresses, makeovers, mentoring and a serious shot of self-confidence. From pep talks from event emcee and "Say Yes to the Dress: Atlanta" star Monte Durham to a personal video message from the First Lady herself, it's a day that might end up being more memorable than the prom itself.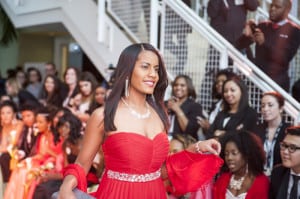 New this year was a partnership with Teen Vogue, which offered a sweepstakes, features on the event and partnered with Verizon FiOS for the New York event at the Palace Hotel last month. TLC also teamed with The Cable Center and Charter to host an event in Denver. Other new cities include Miami, where AT&T U-verse is a sponsor, and L.A., where DirecTV is helping stage the May 6 event. Dressmaker BCBG is also a partner for the L.A. event, helping provide dresses.
"The concept is really to engage our own employees and partner with other companies who have a similar giving back viewpoint," said Adria Alpert Romm, Chief Human Resources and Global Diversity Officer, Discovery Communications. "It's all about the prom. But in the end, it's about these girls that are getting scholarships and are great achievers. My objective is to somehow link them to programs like Emma Bowen or T. Howard."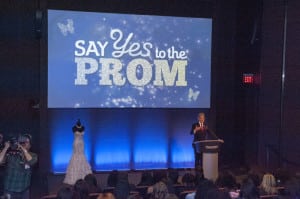 That's something TLC will be exploring for the program going forward. And TLC is eyeing even more expansions. For the first time, it test ran having tuxes for high school boys at its Silver Spring event, which was held Tuesday at Discovery Communications' headquarters. Bridals by Lori, home to the Atlanta version of Say Yes to the Dress, donated the suits. "We have 10 young men from schools in Silver Spring that we're working with this year. They will come and get tips from Monte, and they'll have an individual tailor tailor their suits and they'll walk down the [red carpet]," said Romm. "If we're feeling comfortable with it, and we can get a partner for tuxes in the future, there's no reason why we won't continue to do this in other cities."
This year's national partners include JCPenney, returning for the second year in a row to provide salon experts as well as a wide range of stylish accessories to ensure prom perfection for each of the girls; Make-A-Wish, which will have wish kids participating in select locations; and Becca's Closet, which will collect any remaining dresses to distribute to high school girls with financial need across the country. TLC collected almost 3K dresses this year, including donations from employees and small shops.