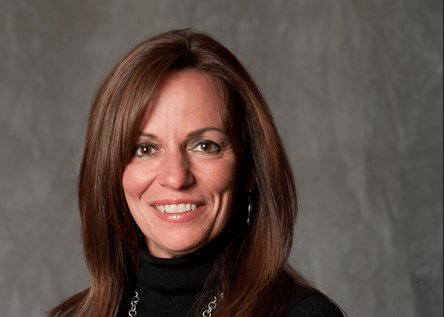 By Maria E. Brennan, CAE
At WICT, we look forward to bringing together industry executives at our May 16 Signature Luncheon in Boston. The event is rightfully a celebration as we honor the 2015 Best Companies for Women in Cable, as gauged by WICT's workplace diversity survey, PAR. The luncheon also provides WICT an important platform to educate our audience by showcasing illuminating diversity experts, as well as sharing the real-world solutions our PAR honorees are successfully practicing to achieve their "Best Company" status.
WICT's PAR Survey and our full PAR Initiative have become important resources for the cable industry. While the PAR Survey tracks data, the accompanying deliverables illustrate how to absorb and enact the proven strategies generated by the survey. WICT delivers these byproducts, including diversity scorecards, distance learning seminars and best-practice reports, to all cable companies.
WICT launched PAR in 2003, before diversity metrics had widely caught on as a business imperative. The collective research affirms what cable employers have been doing for a decade or more. The leading research organizations universally show that strong gender diversity promotes higher revenue, better innovation and stronger collaboration. (View the research at wict.org/diversityfacts). By making workplace diversity and inclusion a top priority, cable companies are among the top businesses.
In all, 27 companies participated in the 2015 PAR Survey representing 65 percent of the cable workforce. Women's representation at the highest tier increased, accounting for 32 percent of executive and senior management jobs (a four-percentage-point uptick from the last survey and higher than multiple U.S. benchmarks for that echelon). As an organization committed to developing women leaders, WICT was pleased to see leadership development paying off.
On the other hand, the proportion of full-time female employees dropped one-percentage-point to 34 percent. Projections by Mercer, our survey facilitator, indicate that without intervention, women's ranks at the manager level and above may drop over five years, primarily due to increased turnover rates for women, compared to men. According to research, keys to reversing the trend may be improved family-friendly policies and advancement opportunities for women. This means there is still work to be done. And WICT welcomes the opportunity to continue to partner with our member companies to use the data to engage solutions.
The commitment of companies to participate in the survey, and the longevity of PAR, places cable in rare air compared to other business sectors. For example, several Silicon Valley tech companies may appear current and enlightened; however, their own demographic data (as published by The Wall Street Journal last year) tells a different story. At Google, only 16 percent of executives and senior managers are women. The corresponding statistics at Amazon and Facebook are 18 percent and 23 percent, respectively. We point out these disparities not to scold, but rather to highlight the successful efforts by cable. So, if you have the opportunity to mentor young women as they begin to contemplate a career, tell them to check the gender diversity record of the industry—and choose accordingly.
At the Signature Luncheon, we will raise our glasses and our collective awareness that no company will be their best until parity prevails. Cable companies thrive because of their understanding that diversity matters. It is good for their bottom line and, as important, it is meaningful to the people they employ.
Maria Brennan is president/CEO of Women in Cable Telecommunications.
PARticulars: The PAR survey is supported by the Walter Kaitz Foundation and WICT's 21 chapters.
WICT conducts the survey biennially, in partnership with NAMIC and its AIM survey.