The Evolution of Media Through Five Generations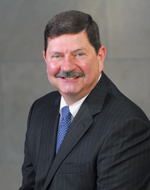 Lately, I have been looking at the connection of early radio and Hollywood to television programming. So on a recent hike in the mountains, I found myself musing about the evolution of media over the last hundred years from the perspective of five generations of my family. If you think about your family in a similar manner, I'll bet you have some of the same thoughts.
My grandfather was born in 1901 and I do not have one recollection of him watching a television program at home. He was hooked on radio, especially sports radio, and I remember listening to the Detroit Tigers and Red Wings until late into the night sitting next to him. I remember asking him why he did not watch television and he replied that "television spoils the imagination." If my grandparents had a television in the house, I cannot remember where it was located.
My mother was born…, well, let's just say she was a member of the World War II generation. Her passion, from a very early age, was the movies. In the 1930s a ticket would buy you a few cartoons, Movietone News, and maybe even a double-feature movie. It was air conditioned and she could spend a number of hours with her friends. She bought records to listen to singers like Bing Crosby, whom she saw on the big screen. She talks about the sequence from the
Wizard of Oz
in 1939 where the picture transitioned from black and white to color and how she and her friends were amazed. Turner Classic Movies remains her favorite channel.
I was born in 1953; I'm a member of the Baby Boom generation who sat in front of the television in my high chair. My mother tells the story that I would cry whenever Groucho Marx appeared on the screen. I grew up with television, though I didn't see cable until 1973 when I was in the military and stationed near Colorado Springs, Colorado. I have had cable most of my adult life and I also enjoy seeing movies, though I couldn't tell you the last time I stepped into a theater. My schedule is erratic and so I catch up with movies and most shows on my own schedule. I am hooked on "Boardwalk Empire," "Da Vinci's Demons" and "The Borgias." I have a tablet device, but rarely download video when I travel as I prefer to read a book instead.
My children are all in their 30s and grew up with television as well. One of my daughters is a good example of the Millennial reality. She has a television in her family room, but it is hardly turned on—except maybe to watch the Denver Broncos—and then there is that son-in-law who likes the Bears. They have cable, but television is not their central focus. They do not know what a broadcaster is nor do they really care since CBS is just another channel like CNN and ESPN. They would consider cutting the cord if they had a better alternative. They have broadband in their home, but their most popular device is not the television, a laptop or even a tablet—it is their wireless phone.
My grandchildren are all products of the 21st Century. One wonders what the dominant medium of their age will look like. The Apple Watch and Google Glasses will be ancient technologies by the time they reach high school. I have a grandson who watches "Curious George" or "Thomas the Train" with me on demand on PBS, but his attention span is pretty short. Of course, he is not quite three. Maybe he will have a distant memory of sitting with me in front of the television as I have a memory of my grandfather and radio. What will the next hundred years bring? It seems to me that this is still a very exciting industry if you are interested in creating the future.