TCM Gives E-Learning a Whirl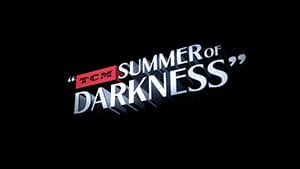 TCM is going back to school, and it's taking its fans with it.
The net has teamed with Ball State University and Canvas network for a free online film noir course that begins Monday. The 9-week course, taught by Ball State's Richard Edwards, is tied to TCM's "Summer of Darkness" programming stunt.
"We just want to experiment with different ways with fans of movies and the genre," TCM gm Jennifer Dorian said.
There seems to be a hunger, with more than 5,000 people registering in just the first three days. It's not a foreign concept for cable networks. Oprah's OWN has partnered with Deepak Chopra on both free and paid meditation classes. The partnership kicked off with a free 21-day meditation challenge.
The connection to Ball State was organic with TCM marketing and editorial director Shannon Clute actually writing a film noir book together. Those who complete the course will receive a certificate, or they can opt to just dip in and out as material interests them. Ball State is using TCM's repository of films with its own online course OTTO (online text tool for online video) to technology that lets people pause a film and leave a comment directly in that particular scene and share it socially.
"What I like about this course is that I think it really shows the breadth of noir from the earliest precursors up to important recent experiments in neo noir," Clute said. "I would say some of the core titles from the classic era of noir are 'Nightmare Alley' and 'Gun Crazy' and 'The Killers.' And maybe some of the films that show the reach of noir into modern, popular cinema is something like 'L.A. Confidential.'"
All of those titles are part of TCM's Summer of Darkness, which airs all day on Fridays in June and July. More than 100 films are on the schedule, including the never-before-televised "Too Late for Tears." It's a rarely seen film noir that was restored by the Film Noir Foundation in conjunction with the studio. The festival also has the genre staples—"Maltese Falcon," Laura" and "The Third Man."