TCA Tour Dispatch: Epix's Epic Day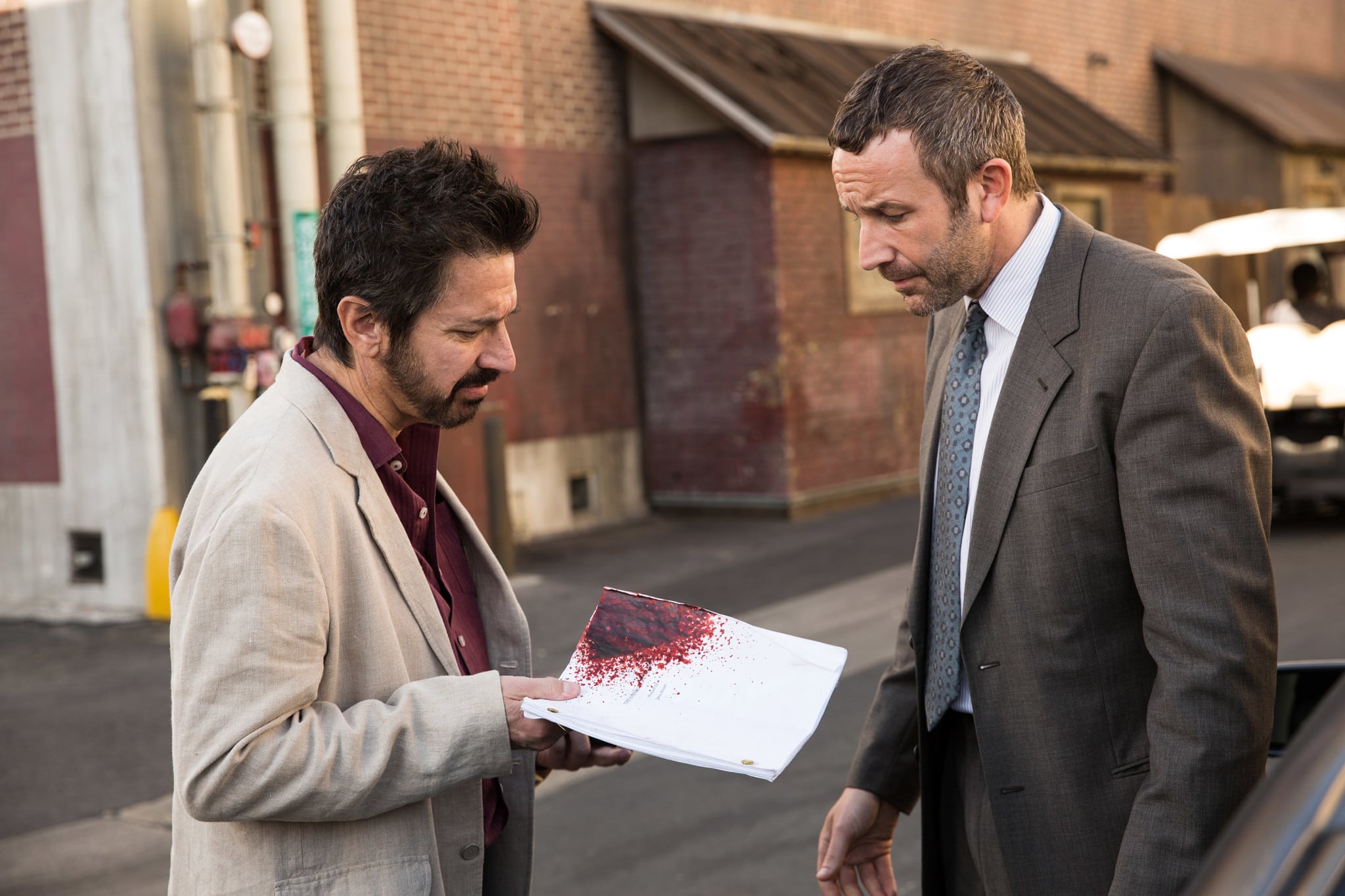 We'll interpret the low turnout of TV critics for the morning sessions of day one of the Television Critics Association (TCA) tour as growing pains, as opposed to a sign that there's little interest in cable networks such as Epix and Comedy Central. It also was a case of quality over quantity—most of the top TV press outlets attended. Those who passed on the sessions missed a very strong showing from Epix, including plenty of star power, the kind of presentation that much more established networks mount. Once a movie-only network, it appeared that Epix has begun to emerge as a legit power. Accordingly, hit movies on its slate, including Denzel Washington in "Fences," played second fiddle to the renewal of its initial scripted series, the comedy "Graves," starring Nick Nolte as a frisky, retired U.S. president, and "Berlin Station," a drama/thriller about the CIA's office in Germany.
Also on the slate is a third original scripted series inspired by the Elmore Leonard novel "Get Shorty." Epix's version of Get Shorty (Aug 13 debut) stars heavies Ray Romano and Chris O'Dowd. Adam Arkin is a co-executive producer and director. Epix also will debut another chapter in its Norman Lear-helmed doc "America Divided" and add a pair of sports docs, one about former boxing champ George Foreman and another about race car pioneer Danica Patrick, directed by noted sports journalist Hannah Storm. To the point made here last week about the blurring of television with other platforms, the first three eps of Epix's Get Shorty already are available online as a "special sneak peek," says Jocelyn Diaz, the net's EVP of original programming who came over from HBO. It's little coincidence that Epix seems to be following in HBO's footsteps.
TCA Announcements: Comedy Central unveiled its 11:30pm show calling it "The Opposition with Jordan Klepper." Klepper told TCA critics he'll play a character based on people he encountered while covering Trump rallies as a correspondent for "The Daily Show." It'll be a studio show he'll host with "citizen correspondents" who will fill in his "blind spots" as someone who wants to be "a provocateur." — Nat Geo's slate continued its push for intelligent and exciting content. Its biggest greenlight was Tom Wolfe's "The Right Stuff," with Leonardo DiCaprio as co-exec producer. A scripted series, it will profile the first 15 years of America's space program. There also will be a James Cameron-helmed special about the Titanic. Nat Geo screened an ep of "The Long Road Home," a scripted series based on ABC News journalist Martha Radatz's coverage of U.S. troops in Iraq (November premiere). The second season of "Mars" began filming in Budapest this week, Nat Geo chief Courteney Monroe told TCA.