Talking Multiplatform Measurement with ARF Chief Gayle Fuguitt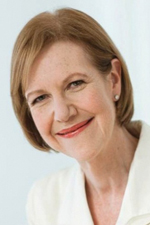 ARF CEO Gayle Fuguitt
Whether talking big data, real-time analytics or multiplatform measurement, the cable industry is abuzz with talk of monetization of consumers' erratic and ever-evolving behavior. That is, if they can catch 'em. Doing just that is a primary focus of the Advertising Research Foundation, which is holding its Industry Leader Forum in NYC on Tuesday. We sat down with the president and CEO Gayle Fuguitt to discuss current trends in advertising research and the Foundations' approach to these issues.
What's the biggest trend in advertising research right now?
Whereas in the past, we delivered to the consumer with our focus on the brand and the brand's messaging, what's changed very quickly in the areas of marketing and research and business growth … is that the consumer is in control. We're all working to have our tools more accurately reflect what the consumer's needs are, how they spend their time, what their values are and how we can meet those needs better by offering them messaging on their terms and that's actually more helpful for their own decision making.
What challenges does that create from a business perspective?
That's one of the reasons we're having our conference next week themed around modeling for growth. In order to have growth, the best companies are going to be able to actually connect to consumers more in what we refer to as in real time. Tweaking yesterday's plan is so yesterday. The companies that say "let's adjust this plan" are probably not going to, as quickly, be able to get at the heart of where the consumer is today. There are so many more points for consumers. The biggest challenge for researchers and marketers is not looking at analytics from a rearview mirror but actually capturing consumer behavior in real time and transferring it into better business decisions.
What are some of the strategies?
A number of speakers will be speaking about programmatic buying and other kinds of adaptations that member companies are starting to adapt. What's equally important is leadership behavior and skills, because it's important for today's marketers to get to the decision table with the right information—not just to have the information. Because it's only as good as the decisions that we're able to make…the timing of the media buy, how you decide to allocate your dollars, what percent of experimentation you might want to be doing in areas like mobile and social… these areas are best informed by some form of real time analytics. It's a matter of matching the insights of those analytics with the timing of those decisions for how to allocate those dollars.
How are you addressing the business of mining big data?
The data is only as good as the insight it yields. So to be able to synthesize the information quickly and being sure you have the leadership skills… on a timely basis is really what the opportunity is. New leading edge companies are bringing forth new solutions to be able to mind the data in for those kinds of decisions.
Multiplatform measurement is a huge challenge for the pay TV industry. How is the ARF addressing this?
That's exactly what the conference is about. It's about modeling for growth. What we're basically saying is, mix it up. We want to look at whose models are keeping up with the consumer today. They are going to be practicing better multiplatform measurement. They will have integrated mobile, word-of-mouth, social media and personal consumption, not just household media consumption—and able to do it as the data comes in, literally on a 24-hour basis.
In the cable industry, some networks are consolidating oversight of digital and linear departments, in order to keep up with the consumer and view video consumption as they do. From an advertising perspective, what's your take on this?
The more forward-thinking [ARF member] companies are lining up their organizational structures and their decision making to reflect consumer behavior—as the consumer is consuming sometimes television, sometimes television in combination with social media, sometimes social media that will drive them to television. But combining them together potentially oversimplifies the true representation of consumer behavior. [It's important] to try to understand the relationship, the order and the synergy between these various media touchpoints. And the best companies are going right at the heart of that. It's also equally important to have leadership skills. There needs to be a leader in these organizations who represents the behavior of the consumer.