Survey Respondents Predict Brazil to Win World Cup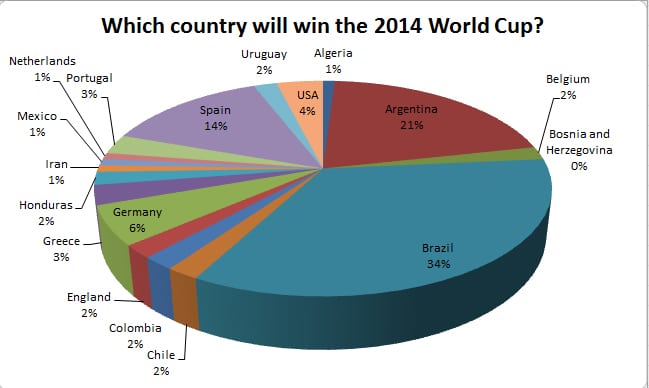 The results are in! We asked Cablefax readers and social followers which team they thought would win the World Cup. The majority (34%) thinks home team Brazil will win. The next two favorites are Argentina (21%) and Spain (14%).
The U.S. only got 4% of the votes. But don't discount the Yanks yet. A great win over Ghana on Monday clearly boosted the team's confidence. Meanwhile, 2010 champions Spain has underperformed (with a 5-1 loss to the Netherlands) and Germany, which only received 6% of the votes, is looking very strong after trouncing Portugal 4-0.
As we reach the conclusion of the first round of games, has your vote changed? Who do you think will take the title NOW?