Stop Saying OTT and Other Lessons from Realscreen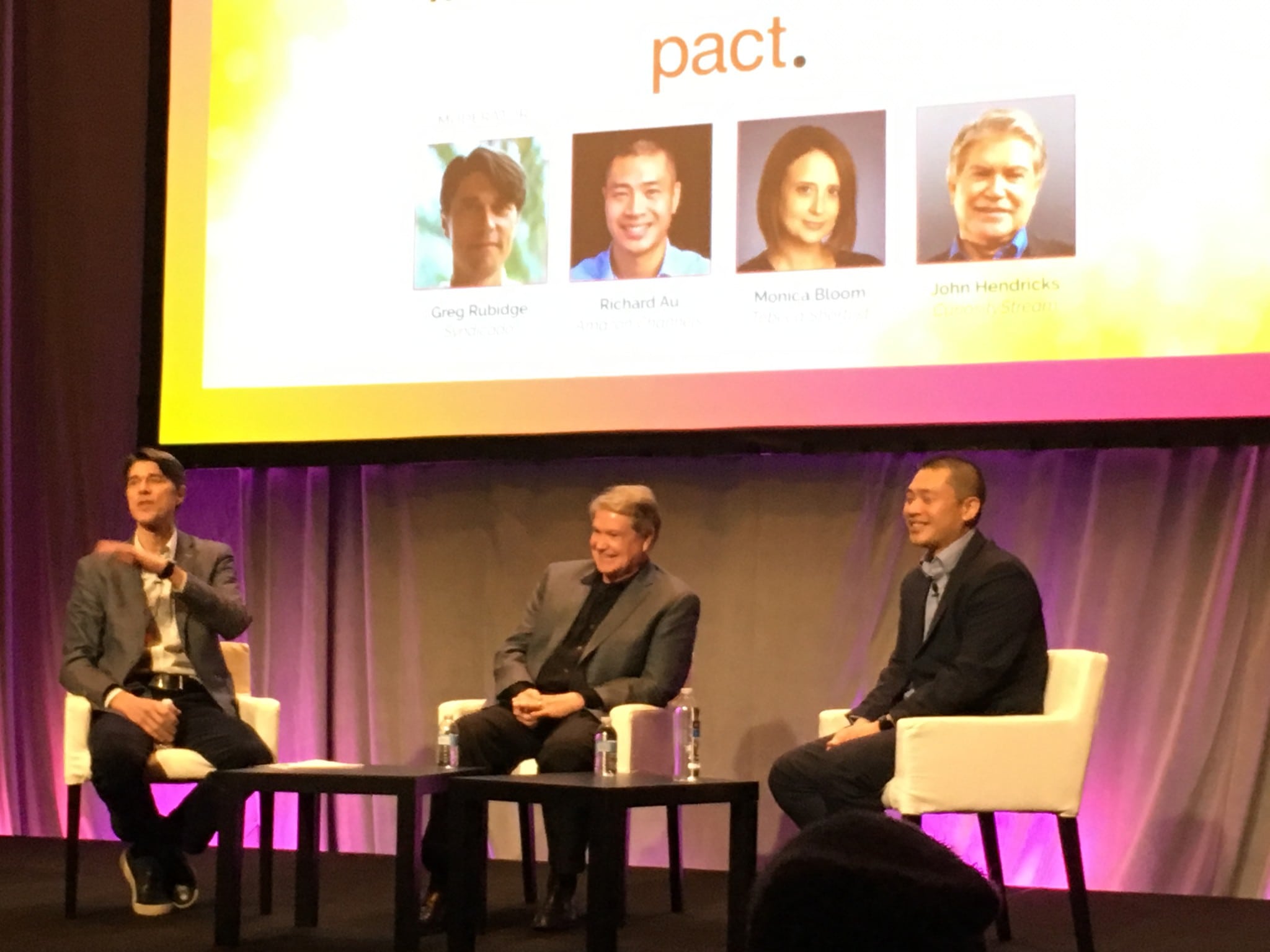 Top network and online execs are convening with the producers of nonscripted content this week in DC for the 20th Realscreen Summit. The conference has moved beyond talking about the latest reality trends (cupcakes! Alaska! crime!), taking a deeper dive into the industry as a whole. Here are some of the nuggets gleaned from Day 1:
We need to stop calling it OTT. As with NATPE earlier this month, digital players had a huge presence at the conference and within sessions. They are everywhere. And OTT is a misnomer. "It was over-the-top of cable. But now, the cable operators are distributing," said CuriosityStream founder/chmn John Hendricks. With deals largely in place with Netflix, they are now looking at other streamers. CuriosityStream got carriage through Comcast in November for its $5.99/month service, with Hendricks hinting that more deals are coming soon.
Forget everything you know about formats. That's what TLC did when it decided to take some of its shows to two hours. Inspired by Netflix, the net took some of its most popular programs and supersized them. It worked, with TLC up 14% in its demo in prime last year. Yes, that's partly because of a bad year in 2016. But the scheduling also played a part. "It was on shows that were working… You have to earn it," said TLC president and gm Nancy Daniels. "Instead of having two hours of premieres—a premiere is always going to outperform a repeat—we have three hours of premiere on that night. Simple math, we're going to be up."
Nostalgia TV is here, with networks each creating their own twists. WE tv got (deservedly) big laughs for a sizzle reel for its upcoming reboot of "Bridezillas." President and gm Marc Juris saw not only an opportunity to bring back a beloved property but to amp it up. "One thing that has changed, that exaggerates the experience, is social media," he said. "We thought that was an opportunity we could embed in the new show that has a whole new host of problems. People talking on social media, brides are reading everything. It becomes a much more public experience." TLC, on the other hand, isn't really trading much from the original in its relaunch of "Trading Spaces." "As long as I've been at TLC, we've talked about Trading Spaces and should we bring it back," Daniels said. "We decided the way to do it was a pure nostalgia play and bring back as many of the original cast members as we could get there. I think the timing is right for it. There's something really joyful about that show." TLC is so committed to the original format, it even is replicating how the it was shot. Speaking of renovations, TLC parent Discovery Communications is gearing up to close on its acquisition of Scripps Networks Interactive, home of HGTV and DIY. It may seem like Paige Davis and the gang are the perfect fit for HGTV, but Daniels believes strongly it's a TLC show, with a very different format than typical HGTV home renovation fare.
When you leave your job, you find out who your friends really are. Ouch. Those words were uttered by Sheila Nevins, who will exit HBO at the end of March. The longtime president of HBO Documentary and Family programming explained how some people drop ties because you can't do anything for them career wise. While some of those A-list friends become Fs, she said the good news is that some Fs become As. It was an entertaining conversation with Washington Post TV reviewer Hank Stuever that concluded with a line of attendees buying Nevins' book, "You Don't Look Your Age…And Other Fairy Tales." With 32 primetime Emmy wins, more than any other individual, she knows a thing or two about telling a story. "I like what hurts," she confessed. "I think it joins people. Empathy for other people and their hurt makes for compassion."
Damn, we really miss David Lyle. The former CEO of National Geographic Channels and president emeritus for NPACT was honored posthumously with a Legacy award by Realscreen. He passed away in September from cancer. Lyle was a constant at the conference, with the Scot sometimes opening a bottle of whisky to share on stage during a panel. "His greatest passion was inviting new members to the television family," his daughter said. We lift our glasses to toast his memory.