Sports Rights to be Biggest Revenue Generator, PwC Predicts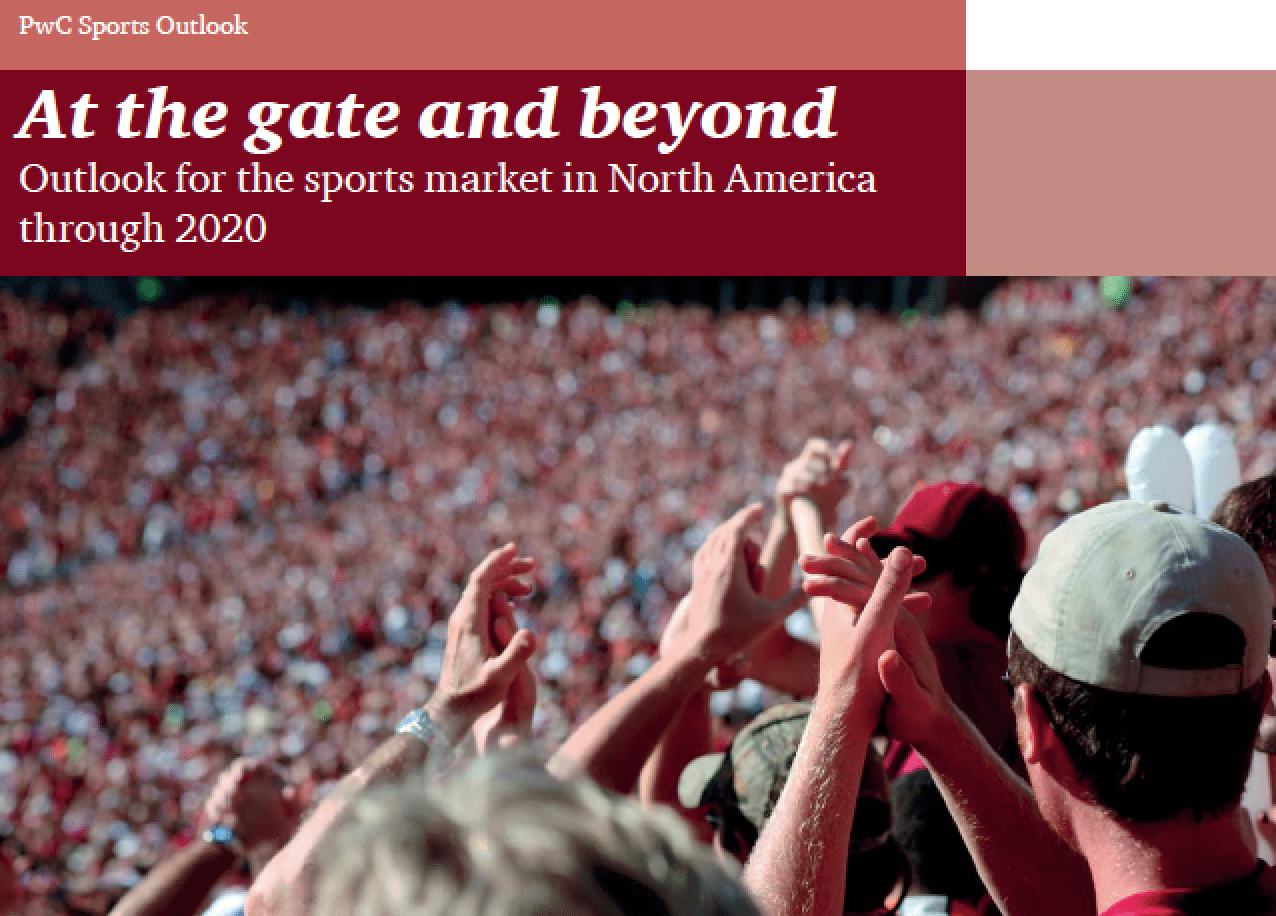 Media rights are expected to surpass ticket gate revenues as the sports industry's largest segment by 2018, according to PwC's new "At the Gate and Beyond" report, which looks at the sports market in North America through 2020. Rights for broadcast, cable, Internet and mobile properties are expected to reach $19.9 billion by 2018, surpassing revenue from live gate revenue ($19.8 billion) and revenue from sponsorship ($17.5 billion) that year.
The consulting firm said media rights are projected to increase at 5.5% CAGR from an estimated $16.3 billion in 2015 to $21.3 billion in 2020. The pact of growth is expected to stabilize over the next 5 years following the torrid pace realized over the past decade, "a period that has positioned media rights to become the industry's largest segment by 2018," said PwC. Sports properties continue to signal preference to monetize through rights fees from intermediaries, the company said. However, the composition of media rights is likely to continue to diversify as more content is monetized through direct carriage fees of league networks and digitally through in-house and equity ventures involving direct collection of subscription and ad revenues.
Meanwhile, consumer and advertiser engagement with game broadcasts and other sports media content is expected to remain strong, keeping media rights in-demand among traditional broadcasters and with other emerging distribution partners such as social media companies. Broadcast rights are likely to remain an industry priority through the next deal cycle, but sports properties are focused on new digital and immersive products to reach new audiences, deepen engagement and displace any rights fee premium lost as pay-TV evolves away from or within the bundle, PwC said. Sports properties are eyeing emerging technologies such as personalized video, 3D video, virtual reality and augmented reality video, for premiere, immersive experiences with live or on-demand content. However, PwC noted it's too early to determine these technologies' impact on the sports market value chain.