Special Report: Summer Programming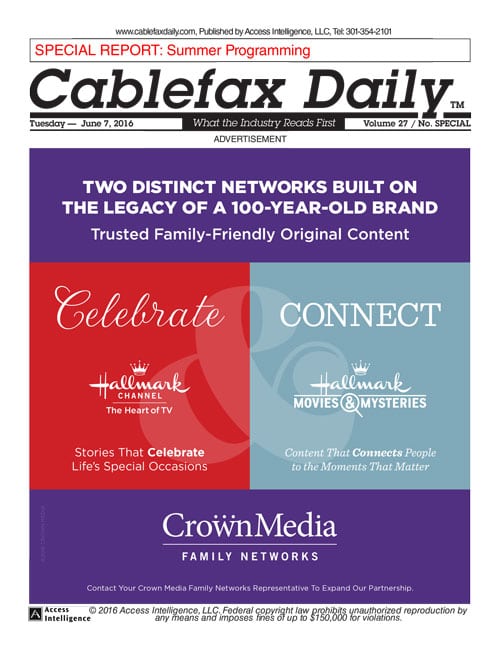 Please enjoy this special report that looks at summer programming on cable.
While the Olympics are sure to attract a lot of eyeballs, networks have their own plans for some competition—be it a kitten version of the Games, sharks or intense dramas. Networks chime in on how they're hoping to get viewers to beat the heat in front of the TV.
Click here to access this special issue.