Special Report: Black History Month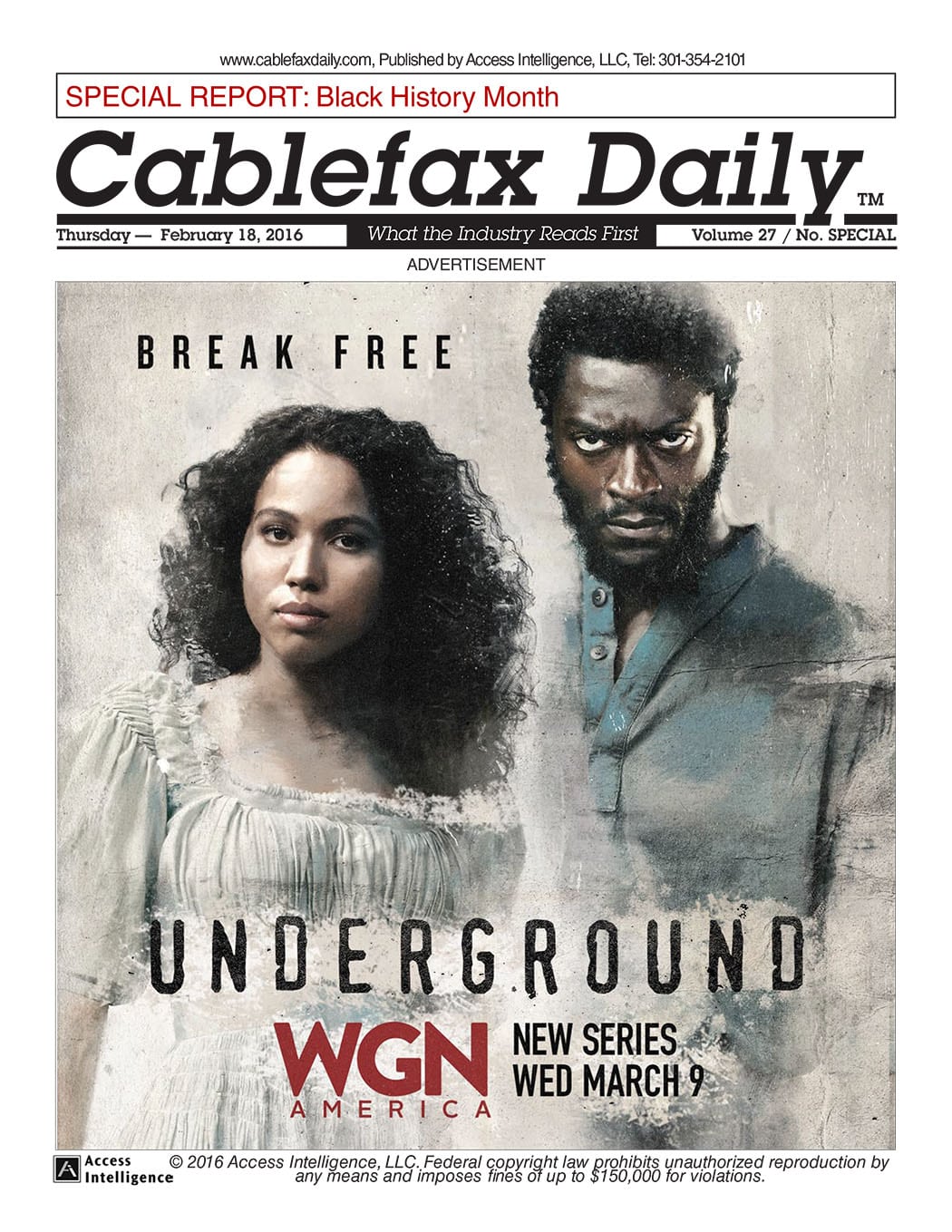 Cablefax invites you to enjoy this special report celebrating Black History Month.
It examines what cable programmers are doing to mark the month, with many networks widening the lens to include current events as well as historical moments.
From WGN America's upcoming "Underground" to TV One's short film series "Change Agents," a plethora of programming highlights African American contributions.