Social Media Tactics from ABC Family, Showtime, TLC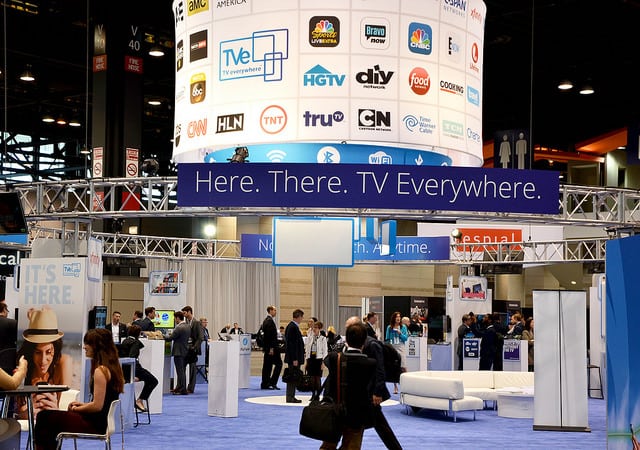 How are some of the top brands in cable using the latest social media platforms? That was the topic of a social media panel at INTX in Chicago last week. Here are a few examples of how nets like Showtime, TLC and ABC Family are innovating in the multiplatform space.
Showtime
There has been "massive adoption with some of the newer platforms," said Showtime nets svp & group director of digital services Brian Swarth. Specifically, Instagram and Snapchat are new for the network. Last year it launched its first Instagram page for a show, for "Shameless." In terms of viewership the series skews younger, so the team created a "Shameless Kids of Instagram" theme, which is a play on the popular @richkidsofinstagram account. It's the net's fastest growing platform and has already overtaken the number of followers of Showtime's main account.
ABC Family
At ABC Family, the social media team created a campaign that for the first time asked fans where the network should advertise for the mega social hit "Pretty Little Liars"—which websites, places and social platforms made sense. With the fans calling the shots, the "Pretty Little Campaign" let them design GIFs, promos, key art and let a winner appear in Seventeen magazine. It was "inspired by our insights into what our current audience wants," said ABC Family's vp of marketing Danielle Mullin. "They want content that's catered toward them," she said.
The network recently launched Snapchat for PLL and is paying a lot of attention to where the conversation is. "If it's already happening organically, you'll have more success," Mullin said. They are also watching new platforms like Periscope and Wattpad, but they plan to observe what's happening before diving in. "Social is a really integral part" of a marketing campaign, she said. So much so that when creating on-air content they're always thinking about how to make it social as well. "Our dream come true is when fans share our content for us."
TLC
TLC has been looking at how reality unfolds in real-time on the network and working that into social, according to TLC svp of multi-platform strategy Scott Lewers. "We've been harnessing the real time potential and power of that." An example is the show "19 and Counting," in which mother Jill Dillard shared a birth announcement on YouTube. The goal is to leverage main events as "a call and response, or echo, happening on social," Lewers said. "It's about tying the real-time with the show and letting the audience tell you what they wan–and not be afraid of it."
Advertisers require a digital component, Lewers said. With every new RFP that comes in, it's part of the business deal. Today "every person gets to watch content the way they want… now, there is no time." As an industry, programmers need to harness the potential of this new time-shifted world, he said, and work to improve the ROI component.