Showtime Offers Premieres of Happyish, Penny Dreadful Online for Free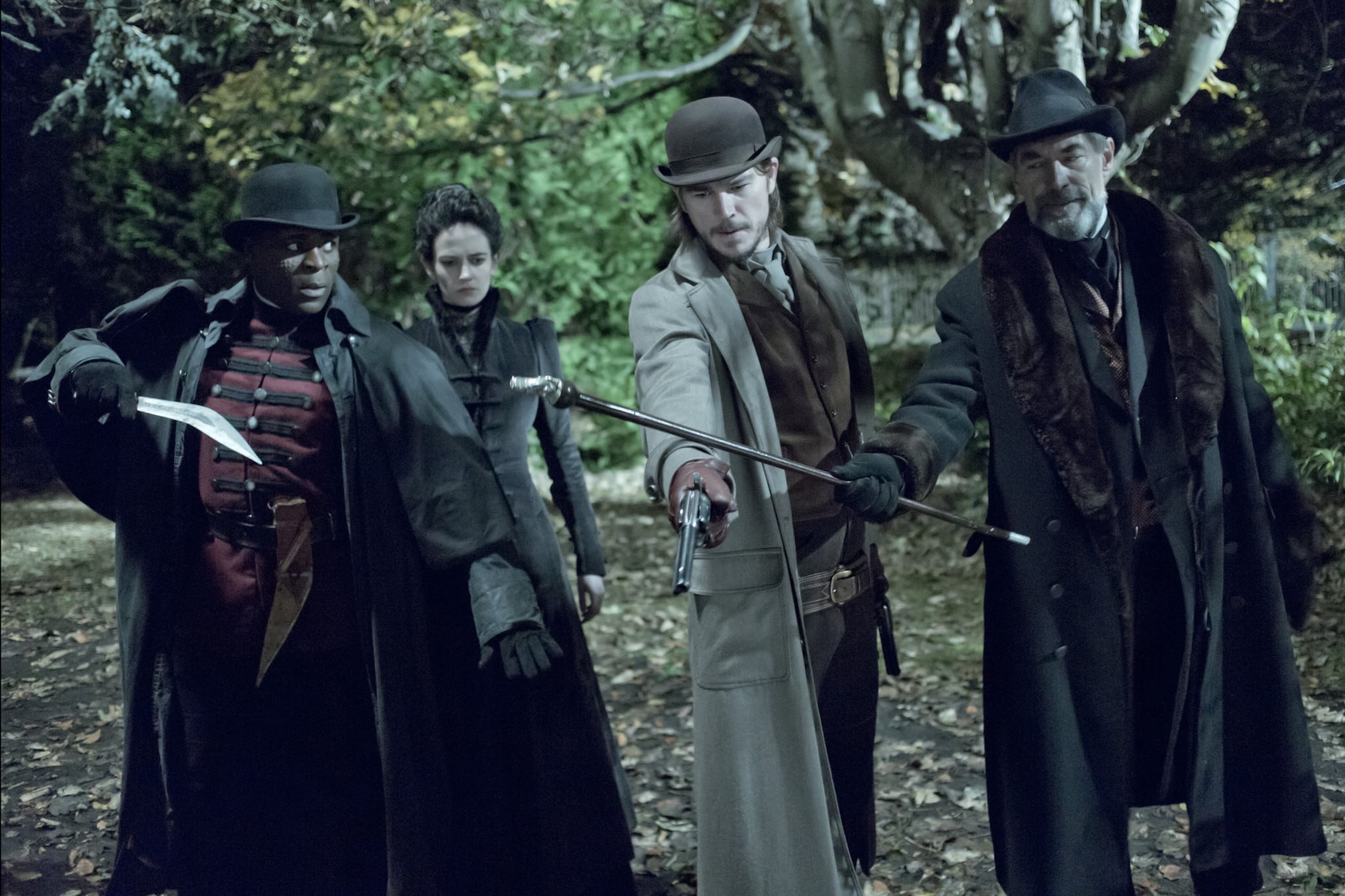 Our Take:
Showtime is offering free episodes of its new half-hour comedy "Happyish" and the second season premiere of "Penny Dreadful" on various online platforms ahead of the linear premieres. They're available at Sho.com and YouTube, as well as on Showtime Anytime where it's offered (desktop, iPhone iPad, Androids, tablets, Kindle Fire, Roku, Chromecast, Amazon Fire, Xbox, Apple TV, iTunes, and Smart TVs). This type of distribution–timed before the linear premiere–is a growing trend. Rather than keeping content gated and accessed only through authentication, the strategy is to create buzz for series ahead of their airings, thereby attracting additional viewership and fans.
SHOWTIME is giving viewers an early opportunity to sample the series premiere of the new half-hour comedy HAPPYish and the second season premiere of the critically-acclaimed psychological thriller PENNY DREADFUL across multiple platforms before their debut on SHOWTIME. Viewers can sample the premiere of HAPPYish (http://s.sho.com/HAPPYish1), and the TV-14 rated version of PENNY DREADFUL (http://s.sho.com/PennyDreadful201) for free now on YouTube and on SHO.com. The premieres are also available via a number of television providers' free On Demand channels and websites, on SHOWTIME ON DEMAND® and various partner sites and applications. The episodes will also be available via SHOWTIME ANYTIME® on desktop, iPhone®, iPad®, Android™ phones and tablets, Kindle Fire™, Roku, Chromecast, Amazon Fire TV, Xbox 360®, Xbox One and Apple TV streaming players anywhere in the U.S., as well as for download as a free video podcast on iTunes. PENNY DREADFUL will also be available on the SHOWTIME Preview app on Smart TVs from Samsung, LG and Panasonic. HAPPYish will premiere on Sunday, April 26th at 9:30 p.m. ET/PT and PENNY DREADFUL will premiere on Sunday, May 3rd at 10 p.m. ET/PT.
Starring Oscar® and Golden Globe® nominee Steve Coogan, Kathryn Hahn and Emmy® winner and Golden Globe nominee Bradley Whitford, HAPPYish is a comedic, soul-searching examination of our pursuit of happiness and why it continues to be so elusive. Currently in production in New York, HAPPYish also features guest stars Emmy and Tony® Award winner Ellen Barkin, Emmy Award winner Carrie Preston, Molly Price and Andre Royo. Coogan stars as Thom Payne, a 44 year-old man whose world is thrown into disarray when a pair of 25 year-old wunderkind bosses arrive, saying things like "digital," "social" and "viral." Is he in need of a "rebranding," or does he just have a "low joy ceiling?" Maybe pursuing happiness is a fool's errand? Maybe, after 44 years on this ludicrous planet, settling for happyish is the best one can expect. HAPPYish is created, written and executive produced by critically acclaimed author and regular This American Life contributor Shalom Auslander. Emmy Award nominee Ken Kwapis (He's Just Not That Into You, A Walk In The Woods) executive produces and directed the pilot. Kwapis' producing partner Alexandra Beattie serves as co-executive producer under their In Cahoots banner.
Sample the best of Showtime before you subscribe! ORDER NOW and you can get $25 CASH BACK! * LEARN MORE Call 1-866-465-SHOW Free Full Episodes *All qualified $25 claims will be paid in the form of a $25 Visa® PrePaid Card. Offer expires 12/31/15. Offer available to new paid Showtime subscribers only.