Seeking a Strong Point of View: Comedy Networks at NYTVF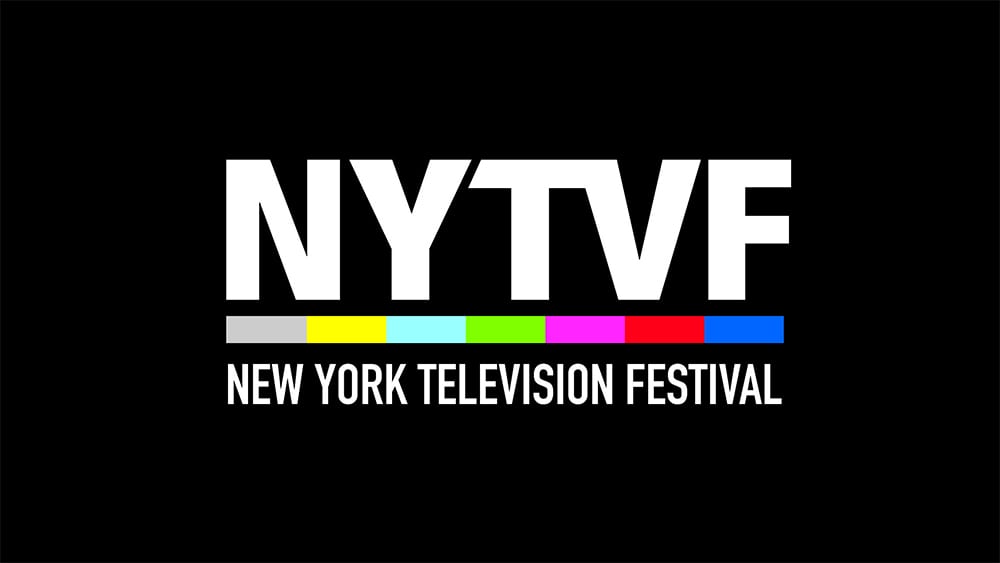 What programming executives look for in a comedy show was the topic du jour at NYTVF's opening panel at the festival in NYC Monday. The consensus: creator-driven content with a unique point of view is what's turning their heads.
Comedy Central has a pretty good balance of scripted and unscripted programs, according to Sarah Babineau, svp original programming and development, East Coast. "We don't have a mandate per se… we look for shows with a strong point of view." And since it's free from the cycles broadcast networks are beholden to, execs have more freedom to snap up a show when they find one. Meanwhile at truTV, "it's creator driven," said network president and head of programming Chris Linn. Since rebranding the net as an emerging comedy network it has moved away from reality formats that made shows like "Hardcore Pawn" a hit.  "We're really trying to get away from our old reality roots…We don't buy a lot of formats and cast people into them." Rather, it should be organic. "The shows that are working the best start with talent with a point of view," he said.
From an agency perspective, Creative Artists Agency TV literary agent C.C. Hirsch said "we try to educate the talent on how to sell to networks." That is to say, it should not be derivative, or focused on fitting into a network's specific needs. Babineau agreed, adding that the worst question she hears in a pitch is, "what are you guys looking for?" For Jax Media president Tony Hernandez, who has produced such high-quality productions as FX's "Louie" and Comedy Central's "Broad City" without breaking the bank, the focus is on ideas. "It's really trying to figure out how to help them package their voice in characters that can live for multiple seasons."
Content Everywhere
On the matter of shows traveling to multiple platforms, the development execs naturally had a few ideas. "I think about it constantly. But ironically it doesn't actually impact what we make that much… good content will live on any platform," Babineau said. Still, it's necessary to customize content for each platform. In a perfect world, "I'd want as many people as possible to watch it… but I also want my job. Good content is not free to make."
Linn concurred, adding that truTV is really focusing on the consumer's experience of watching. "If there are too many barriers to entry, the audience will just go and find something else," he said. That's why in the first week of October the network cut commercial and promo loads in half, giving viewers "less opportunities to dip out." There's less clutter, advertisers are happier, the net can charge a premium and "the viewer is getting a better experience."
It's also a great time for talent. Like TV, "talent is everywhere and can be everywhere," CAA's Hirsch said. "You can essentially be in anybody's pocket at any time," and there are so many more mediums with which to create. In terms of talent pipelines, "the world of comedy clubs is still real, and YouTube is a comedy club in itself," she said. "Playpens like UCB will always be," she added. "Creative minds like to play together and that's important."
Leaning in With Social

With fragmentation in the industry so intense, marketing and promotion for comedy series rely heavily on word-of-mouth marketing—and that is mainly through social media channels. "When we started to identify the new brand, we intentionally leaned in to comedy because it's one of the most shareable things. Comedy is really currency right now," Linn said. The goal is to get the audience to evangelize for them. Shows that are creating digital extensions, such as James Corden's "Carpool Karaoke" series, are being smart, Hirsch said. Hernandez remarked that at his production company social media promotion is given a whole separate round of edits.
At "The Daily Show," "social has been the way to let people know about the show," Babineau said. They weren't popular in the past, but with Trevor Noah's reign the network has embraced cut downs of larger field pieces. Still, networks need to focus on how much how much content is being given away for free. Linn said he gets pushback from producers who worry about too much free content. "But if [viewers] are not coming, you're not getting anything," he tells them. "We are still under tremendous pressure to monetize that premiere," or at least within 3 days, he said. It's still a challenge since that's where you get the bulk of your money. That will change, but only when "we can measure actual views on every platform and get paid," he said.
White Guys With Glasses
In terms of diversity and inclusion at the networks repped on the panel, there's still quite a ways to go. The old truTV was "very much old white guys," Linn explained, but recently the network has dropped the median age from 43 to 33. It's important that the new audience "sees themselves reflected there," he said. But frankly, "90% of what you get [pitched] are white guys doing the same old shtick… No one is going to be inspired to be in the business if they don't see themselves reflected in the business." "It's been white guys with glasses," said Hircsh. "It's still real; it's still a problem." But it's changing. CAA just held a diverse comedy bootcamp, for instance, which sought to help women and people of every color learn how to exist, survive and grow in this business. It's also about diversity of point of view, she said, such as looking at topics like sexuality and gender roles. "As the world evolves, there's a greater appetite for diverse viewpoints," Linn said. For one thing, the traditional viewpoints are overdone. "It's about understanding what people respond to…we have to keep the doors open and make sure they stay open."