Seeing Jesus on The Walking Dead Set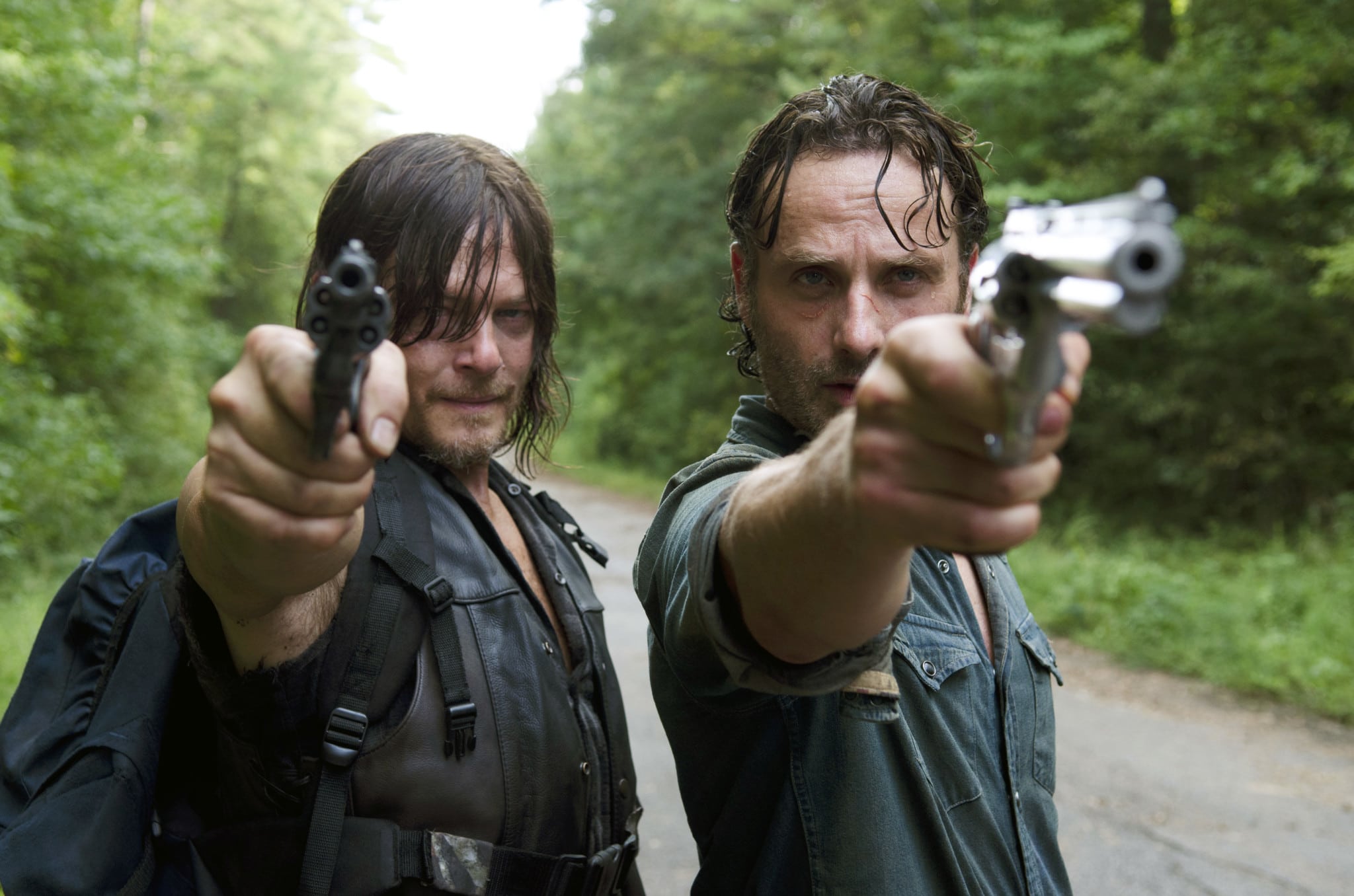 (The following blog contains spoilers about the Feb. 21 episode of AMC's "The Walking Dead." If you haven't watched, back away!)
 Jesus is coming! Jesus is coming!
While I'd be happy to discuss my faith with you one-on-one, in this instance, I'm referring to Jesus the character from "The Walking Dead" graphic novels. I've wanted to shout this since early September, when I spent the day on the set of the AMC series watching (repeatedly) the filming of the introduction of Jesus to the storyline.
As articles began to emerge questioning whether Jesus would appear this season or what actor would play him, I would lock myself in my bedroom; smother a pillow over my face and yell, "TOM PAYNE!". Thankfully, given the lengthy non-disclosure agreement I had to sign, no one heard me. But now that the episode has aired, I can finally talk about what it was like to spend the day on cable's number-one rated TV series.
WEAR CLOSED-TOE SHOES
Being that I was born and raised in Georgia, I thought I had a leg up here. The calendar may have read September, but I knew it would be dog days of August hot. Shorts didn't seem appropriate, but I could wear a casual dress and get the same effect. This was brilliant, but my sandals were my Achilles heel. After convincing sheriff's deputies to let me past road closure signs and on to base camp (where the cast and crew gather away from the actual set), I was quickly told I was not getting on set without closed-toe shoes. The helpful publicist I was with grabbed her phone to look for a nearby Target, but being well-acquainted with rural Georgia, I knew Walmart or Family Dollar was my best bet. The closest store was a Walmart 20 minutes away. I ended up with an unstylish, but comfy pair of slip-ons with memory foam—and thankfully no tickets—as I raced back to set in my rental car, berating myself for a poor footwear choice.
THE APOCALYPSE IS REAL IN GEORGIA
Let me preface this by saying Georgia, in particular rural Georgia, is among my favorite landscapes in all the world. Overgrown kudzu creeping over abandoned buildings, crumbling mills, red clay dirt, weathered, country churches… It's beautiful. It's also not that far removed from what a world without civilization would look like, which brings us to the day's set. An old gas station that was actually a working store, complete with mechanical gas pumps where the numbers scroll by on a dial. It was closed for the day's filming, but the windows proudly advertised "Live Bait" with "Boiled Peanuts" and "Barbecue" printed underneath (in that order). Payne, a native of England, mused that it was quite a combo. "Imagine what it must smell like inside," I said, which made him giggle. I made Jesus laugh! When I conferred with set design, I was told they really didn't have to make many changes to the store to give it that deserted TWD feel. The kicker… the road running right next to the gas station is called Walker's Mill Road.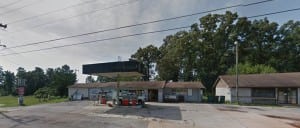 THERE GOES JESUS
As a fan of the show, I was fascinated watching the detail that went into just the short scene marking Jesus' appearance. There were so many subtle things that were being taken into account, which seemed huge during filming, but I wondered if viewers caught them. Like how Payne splayed his hands as though on the cross when he he said his nickname. Or the image of Daryl's (Norman Reedus) angel wings as he dismissed the new kid with, "the guy calls himself Jesus." The shot of Rick (Andrew Lincoln) dropping the keys into his back pocket. Payne's accent. While the cast is filled with English actors, he's the newest on the scene and everyone was waiting for him to open his mouth. The episode's director, writer and others all cheered over his American accent. Every detail was scrutinized, including whether Daryl should institute a full pat down of Jesus or if it was too distracting.
DARYL IS NOT THAT DIRTY
After friends and family tried to get plot spoilers from me, the second most common question was: Is Daryl that dirty? I can swear that the answer is no. He shook my hand and there wasn't a single dirt smudge left behind. He put his arm around me and I smelled no B.O. As I watched the episode, I honestly thought, 'Did they put a filter on him or something?' because he looked pretty fresh to me that day. There is a makeup person who comes up to him on set at various times and squirts him in the face with water to give him that greasy redneck look. Given that temps were well into the 80s, I suggested that might feel pretty good. "It's actually pretty annoying," Reedus confided. Still, Jesus had it much worse. Check out the coat and hat he's wearing.
JESUS TAKES THEIR WHEELS
As dramatic as it may have been to see Jesus peeling away in Daryl and Rick's truck, it was even more intense to film. All day the stunt doubles hung around waiting for the big scene. Around 4pm, we got word that a thunderstorm was headed our way. It was time to do it now, and everyone pitched in. This included Lincoln and Reedus helping move a tent as storm clouds approached. There were safety directions given and the clouds grew darker and more ominous. Over walkie talkies, updates were coming over about how many minutes away the storm was. Action was called and the truck squealed away, and Lincoln and Reedus ran out onto the road to watch it disappear into the distance. As soon as wrap was called, the first clap of thunder came.
My only regret from my visit—I didn't see a single zombie. Then again, maybe that was a good thing… Next time I'm in town I plan on picking up some barbecue and boiled peanuts. And perhaps some live bait will bring out the zombies.