SCTE-ISBE Cable-Tec Expo Show Daily – Day 4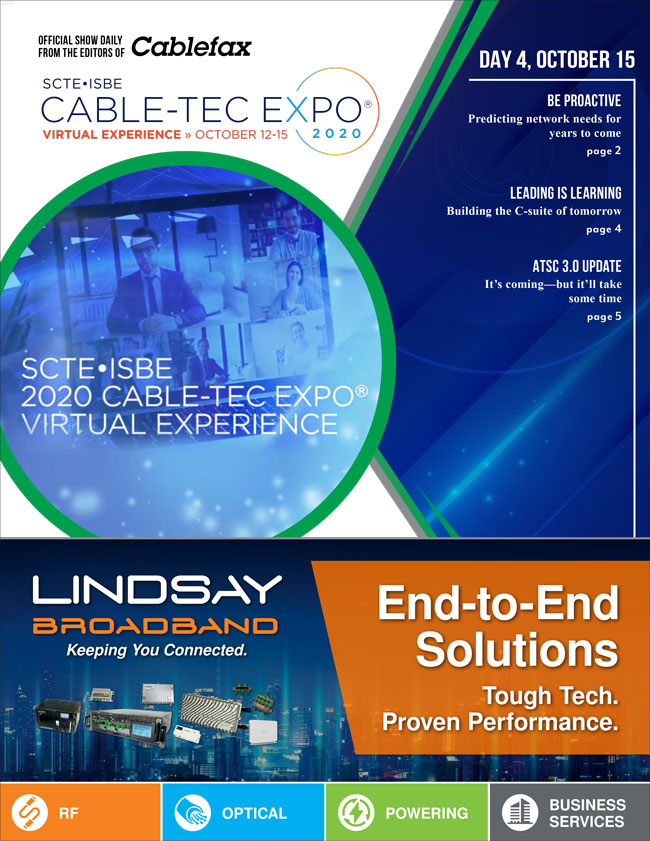 It's been a busy week at SCTE-ISBE's Cable-Tec Expo, and Cablefax is here for the full rundown. There's been a lot of talk about how to prepare for network needs post-COVID, and operator execs say don't expect everything to return to normal, even with a future vaccine. Panelists also dove into learning and development in a COVID world, and discussed the importance of Black Lives Matter in the workplace in a partnership with WICT.
Read the full issue here.