SCTE-ISBE Cable-Tec Expo Show Daily – Day 2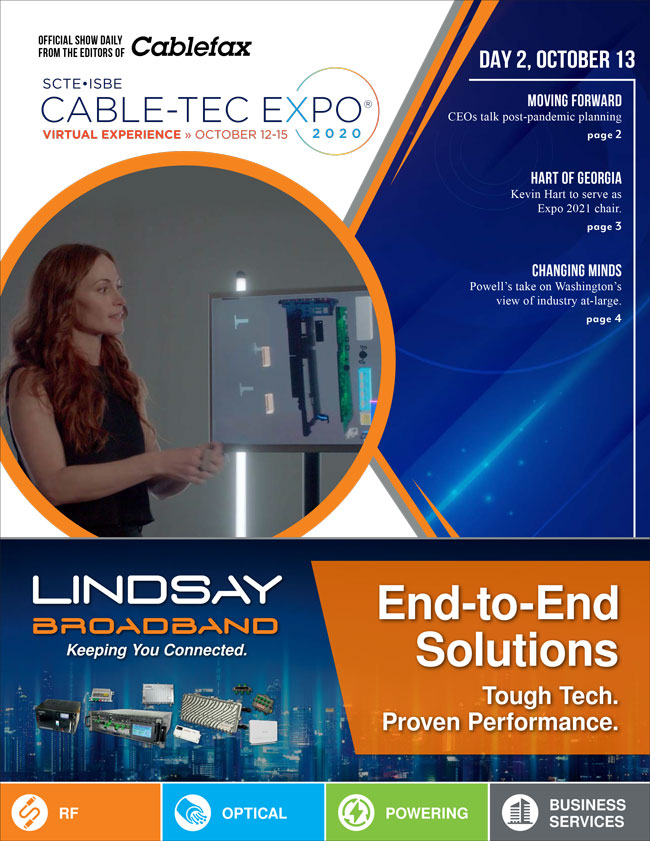 SCTE-ISBE's Cable-Tec Expo is well underway, and Cablefax is here to bring the full Show Daily each day. Day 1 brought the leaders of Comcast, Charter and Liberty Global together to discuss how the COVID-19 pandemic has affected the cable industry so far. There's been lots of discussion on 10G, from Mediacom to NCTA pres Michael Powell.
Read the full issue here.