SCTE-ISBE Cable-Tec Expo Show Daily – Day 1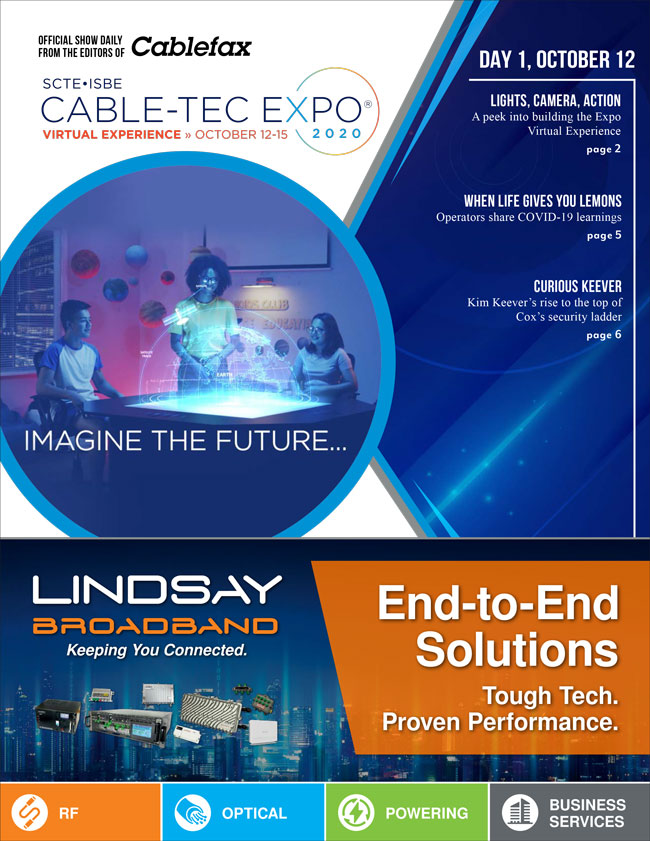 The 2020 SCTE-ISBE Cable-Tec Expo has (virtually) kicked off, and Cablefax will publish the Show Daily each morning. Check out the first issue, which features a conversation with WICT, SCTE-ISBE and Cablefax's WIT winner Kim Keever of Cox Communications, an appearance from SCTE pres/CEO Mark Dzuban and full coverage of what to expect from this year's conference.
Read the full issue here.