Scripted Series up 71% Over Past 5 Years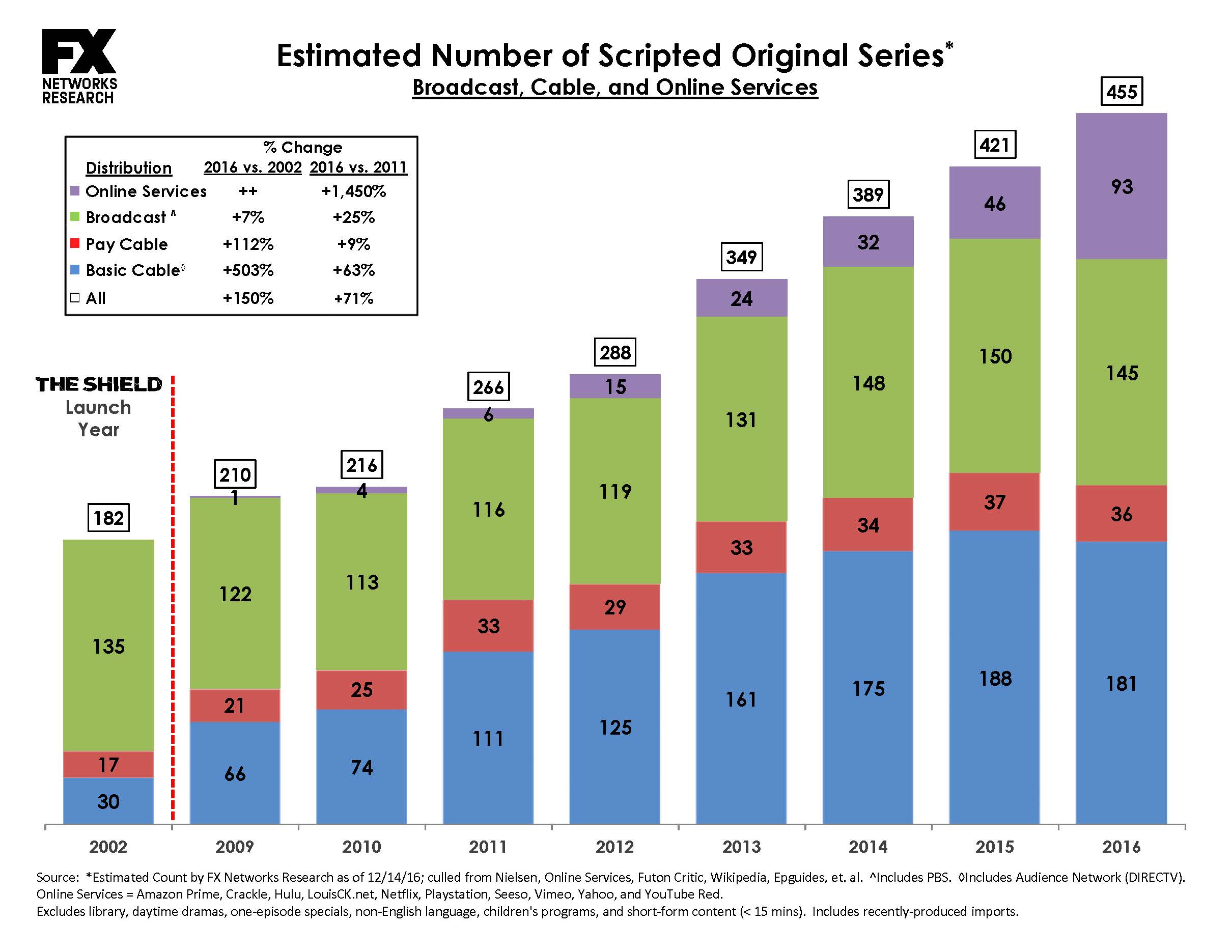 Networks continue to push reality aside for more scripted fare, with FX Networks Research counting a record 455 scripted series across broadcast, cable and streaming sources.
That's up 8 percent over last year's 421, but a whopping 71 percent increase from five years ago (266 in 2011) and 137 percent from 2006 (192), according to FX Nets Research. "Peak TV was once again far from peaky in 2016," said research evp Julie Piepenkotter.
Top scripted shows on cable for 2016 include AMC's "The Walking Dead," FX's "The People v O.J. Simpson" and HBO's "Game of Thrones." The trend has trickled down to networks who traditionally have stuck with non-scripted fare. TLC debuted its first-ever scripted series in August with Tyler Perry's "Too Close to Home," about a journey from Alabama to life among the political elites in D.C. National Geographic Channel ordered its first-ever scripted series, "Genius," telling the stories of famous innovators.  It's set to debut next year. Even social media got into the scripted frame of mind, with CW's "JoJo Head" becoming the first Instagram Stories scripted series in October.