Rectify Your Viewing Habits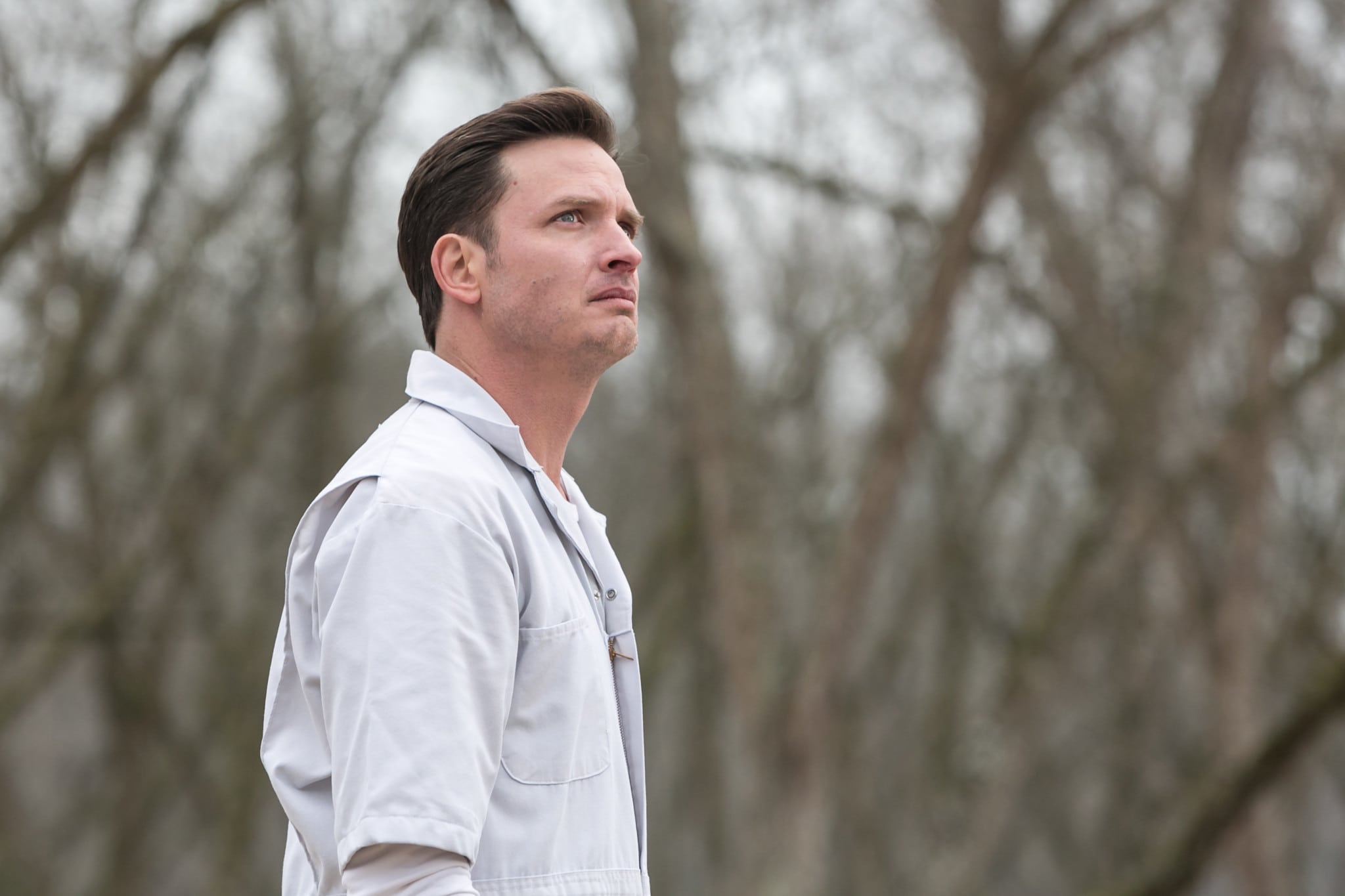 Every now and then, a wonderfully complex, slow-burning drama series comes along that's universally admired by those who actually watch it—but which exists just outside that mainstream zeitgeist. Sundance TV's "Rectify," whose 2nd season premieres tomorrow, qualifies as one of those shows. It's heartfelt. It's tragic. It's sometimes disturbing and often uncomfortable to watch. But it's also one of the best dramas on TV right now—partly because of all of those things.
Rectify tracks the period following the sudden release of Daniel Holden (Aden Young), who has languished in prison for years for the rape and murder of a 16-year-old girl but who is "exonerated" by DNA evidence. The trick of the show is that no one is sure whether he's guilty or not. Sure, his DNA doesn't match. But it seems clear that he was there when it happened and may or may not have killed her or participated in some way in the crimes. Two decades on death row has turned Daniel into a socially awkward, shell of a man struggling to survive in the real world outside the walls of solitary confinement. And it's unclear whether even he knows if he did it. Sundance brought the cast together this week for a day that began with a "fonut" demo at a Los Angeles baked donut shop (Daniel's family on the show owns a tire store that offers free donuts to customers) followed by a premiere and party Monday night. When I asked Young whether he thinks his character was wrongly convicted (showrunner Ray McKinnon hasn't told him), Young said it doesn't really matter in terms of how he approaches the character because Daniel "still feels responsible" for the crimes and their impact on his family.
That impact is a big part of the show, with everyone suffering because of Daniel's release. His sister Amantha (Abigail Spencer) gets death threats. In the S2 premiere ep, his step-father and step-brother lose a lucrative county tire contract, with the implication that local politicians didn't want to be associated with the family now that the presumed-guilty Daniel is walking free. Daniel seems aware of the pain his release has caused everyone—yet seems so psychologically damaged that he can't quite deal with it. His step-brother thinks he's guilty, which last season pushed Daniel to spar with him both emotionally and physically (It didn't help that Daniel tried to kiss his wife Tawny (Adelaide Clemons), who seems distant to her husband but strangely attracted to Daniel).
In last season's finale, Daniel's constant inability to connect with himself or others culminates with him visiting the grave of the girl he supposedly killed—only to find himself surrounded by hooded men who beat him into a coma. In fact, he spends the entire S2 premiere unconscious in a hospital, with Daniel's only appearances coming in flashbacks to prison and coma-induced dream sequences in which he contemplates life with a deceased inmate who had been his next-door neighbor on death row.
It's all surreal and cerebral and endlessly layered, but as Spencer told me this week, that's what makes the show so interesting. Spencer's no stranger to big movies ("Cowboys and Aliens," "Oz the Great and Powerful," etc), but she says that the Golden Age of Television keeps luring her back to the small screen, whether it's a recurring role on AMC's "Mad Men" or USA's "Suits," or her central role on Rectify. "I do a little bit of everything now," she says. To be sure, cable shows like Rectify face much competition from faster-moving series that feature a new twist or character death at every act break. This isn't that. Rectify's not fast food. It's a slow-cooked barbecue left in the smoker all day. And with season 2 now upon us, it's time to binge on the 1st season's 6-ep appetizer before sitting down to consume season 2 in all its slow-roasted glory. You'll be glad you did.
(Michael Grebb is executive editor of CableFAX. You can follow him on Twitter at @michaelgrebb).