Reactions to Emmy Noms on Twitter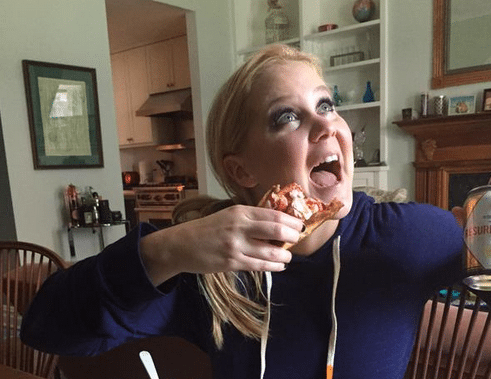 Twitter was abuzz with reactions to the Emmy's yesterday. In a matter of minutes, fans, celebrities, and nominees jumped online to comment, so given all of the excitement and displeasure flooding the twittersphere we thought we'd share a few of our favorite tweets.
Matt McGorry (of Netflix's "Orange is the New Black" and ABC's "How to Get Away with Murder") uniquely congratulated actress Viola Davis for her nomination in outstanding lead actress in a drama series:
Congrats on the #EMMY nomination @violadavis !!! My bae doth slay! @HowToGetAwayABC

— Matt McGorry (@MattMcGorry) July 16, 2015
Billy Eichner, who plays Craig on "Parks and Recreation," announced that his particular physical makeup makes it easier for him to attract these sort of awards:
And @parksandrecnbc nominated for Best Comedy!!!! I AM AN EMMY MAGNET!!!!!!!

— billy eichner (@billyeichner) July 16, 2015
"Big Bang Theory" thinks Mayim Bialik knows what's what after being nominated for outstanding supporting actress in a comedy series:
Hey #BigBangTheory fans, can @missmayim get a what, what on her #Emmy nomination?! http://t.co/ROoQHcZOEk pic.twitter.com/788xPXAt6X — The Big Bang Theory (@BigBang_CBS) July 16, 2015
HBO was feeling modest after 126 nominations:
126, more than any other network or streaming service. Ever. #Emmys pic.twitter.com/mkFmU0Q2sP — HBO (@HBO) July 16, 2015
For Julie Bowen, nominated as outstanding supporting actress in a comedy series for "Modern Family," the news brightened her whole day.
Thank you, Emmys for the nomination! It takes the sting out of getting shot in the head with a paintball gun. By my own kid.

— Julie Bowen (@itsJulieBowen) July 16, 2015
And in her signature style, Amy Schumer showed us all how she is celebrating her nomination for lead actress in "Inside Amy Schumer."
We are all ecstatic about the #EmmyNoms for #InsideAmy I am celebrating! #giammati #12angrymen #directing #writing pic.twitter.com/SRZf5KC88v

— Amy Schumer (@amyschumer) July 16, 2015