Q+A With AMC Networks' Jennifer Caserta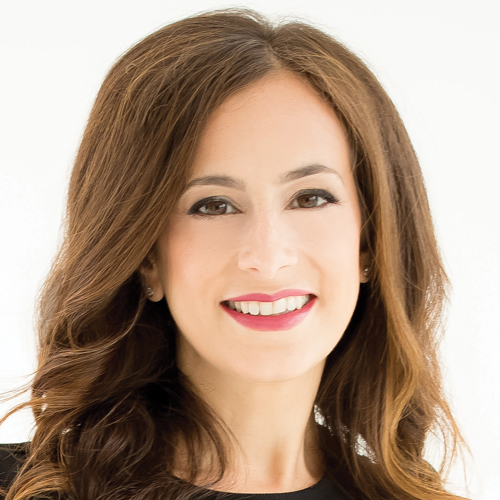 Jennifer Caserta, chief transformation and people officer, AMC Networks, was honored with WICT's Woman of the Year – Programmer award. Below is an excerpted Q+A with Caserta.
How has the expansion of your role impacted your career, and day-to-day?
Things have changed pretty dramatically over the past year for me. I went from running one of the cable networks to a brand new role and a corporate role. And more recently this year having that oversight expand into a very natural connection between transformation and change. It's been a real evolution. Clearly it's at the same company and there's a lot of consistency attached to that, and using elements of my previous role as a business leader, is certainly applicable to the role that I'm in now. I'm excited about the impact it can have on the organization in a broader tense, particularly today when we're all in a time of change.
What do you believe is the importance of groups like WICT and Diversity Week at large?
It's an important moment to celebrate it and focus on the things that we can do to make it a mission and these types of conferences really do build a sense of ideation and community and give the opportunity, not just for organizations and people at a more senior level, for these speakers to share information about these changes that they're making, but also for the attendees to have a place to get together and share ideas and practices and other means of moving this industry forward. It's nice because it's celebratory, but it's also important as we continue to learn and stop and have a hub for that journey.
Can you tell me about your career journey?
It's been an amazing time. I've seen myself in numerous roles, beginning over in marketing, being in management, seeing over that time how much digital and technology has been married to what was considered the linear portion of the business. I've seen a lot of change, most recently making a very significant career turn because it's a very different aspect of the business. I'm fortunate that it's been at the same company consistently. 
What would you tell your younger self?
To more easily let stuff go and don't let the less important things bother me as much, and move forward with a little more ease. That's something that's come to me personally with time and maturity. 
What's an example of a step forward for women in the media, and what work still needs to be done?
What I love about this time is that we're continuing to learn and we're putting a real focus on the importance and the value that women bring to business and to this industry, celebrating women who have had great achievements in the business and  hearing from rising leaders. That's the point of the week and what WICT is doing. We're very focused on continuing to change. For the company that I work at, we're a 50/50 organization. I'm proud to work at a company that has that demographic and diversity. Because we're a content company, and that is our product, it's very rewarding to see how diverse our content is, the programming, who's cast, having very strong very multidimensional and interesting female characters and people of color at a company working with showrunners and directors who are diverse and women. Living through that time right now is incredibly inspiring even though I think we all can agree there's much more work to be done as an industry.
What is an example of something you're currently working on, and what's next for you?
What I'm working on here is truly a marriage of change, and what was classically known as HR is evolving so that it's a fresh perspective and a more contemporary look at the aspect of people within an organization and how culture can impact the product and the business outcomes. There's a real focus on what that means today in terms of talent and talent development, learning and development, which is always so important, engaging our talent and our employees and what that means for them, diversity and inclusion which we're very focused on. It's the one year anniversary of the creation of our nine employee resource groups. How are we keeping the company connected, what kind of new technologies are we giving to our employees so that we're staying well connected and focused on what our goals are and in unison. We're looking at our company as being one company. And all of that is tied to people and culture and what I'm focused on. 
What's been the proudest moment of your career at AMC Networks, so far?
Because I've spent a significant amount of time at this company, I'm immensely proud of the changes I've made at IFC. When I started there, we focused on independent film, and over time we rebranded and made ourselves an important place in the comedy world. We changed the business model, which was an incredible undertaking. I'm also personally proud of the ways of which I've grown here, being able to be an executive who has had many roles and the impact I've had in the network or throughout the organization. I'm really proud of that and that the company gave me the opportunity to do that. It's not always that you stop and think about it because we're all so busy, but I look back every once in a while and I'm not only proud of it but I truly am grateful. It feels good to be able to say that.
Can you tell me about some of the work you do outside of AMC? 
Outside of work, when I'm not here, I'm focused on my family. I have two young boys. I'm very much involved in the community surrounding autism awareness. My young boy, who is 10, is a child with autism, and I'm also involved in his school which is a special school for children with autism, so that's something that I'm very personally motivated to increase awareness and acceptance. To do whatever we can to help children and parents and families and adults living with autism and have the best quality of life. I have a personal connection to that. It's only through experience that you get to help others, the journey that I've been on with my son and now through the various organizations that I'm connected with allows me with experience to help so many families. There's nothing more satisfying than being able to let people know that they're not alone in this. It also helps me become a stronger advocate for my son, because that's my primary job.