Q&A with AMC Networks' Ed Carroll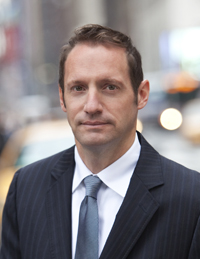 Ed Carroll
COO, AMC Networks
Each year, CableFAX's editors pick a select group of programming execs and/or talent whose innovation, creativity and intelligence have made a serious contribution to the content landscape. Our Program Hall of Fame is reserved for those who over many years have consistently succeeded where others have failed, surmounted obstacles that others have not and have influenced the entire industry with their innovative approaches. This year, we selected 4 individuals who encapsulate these qualities in different ways, and we asked them to give us some insight into their mastery of the content game. Here is Program Hall of Famer Ed Carroll, COO, AMC Networks.
What's the biggest challenge for the content business in 2013?
Every show is becoming like launching a new start up business. As audience flow diminishes due to technology, each series can become an island. And, new product launches are expensive.
What needs to happen with ratings and measurement to more accurately reflect the value of content?
We need to re-calibrate the value of time shifted viewers. At present, networks get full credit for viewers who watch days 1-3..and no credit for viewers who watch days 4-7. Does not seem rational.
With content now on multiple platforms, including over-the-top, who owns the customer these days? Distributors or programmers?
"Who owns the customer?" is a question designed to create the kind of strife that undercuts both programmers and affiliates. Seems clear the model works best when content makers and their delivery system are in synch.
What's your take on how the rising number of carriage disputes are affecting the marketplace and the content ecosystem?
Have their been carriage disputes? I haven't noticed.
What excites you most about the business now and in the coming years? And why?
Audience fragmentation over the past decade has created a real move toward quality. AMC Networks recognized early that there was a real opportunity to counter the lowest-common-denominator approach that had dominated broadcast for decades. Making smart television is fun.
ED Note: Register for the Dec. 4 Program Awards in NYC here!