Primetime Emmys Announced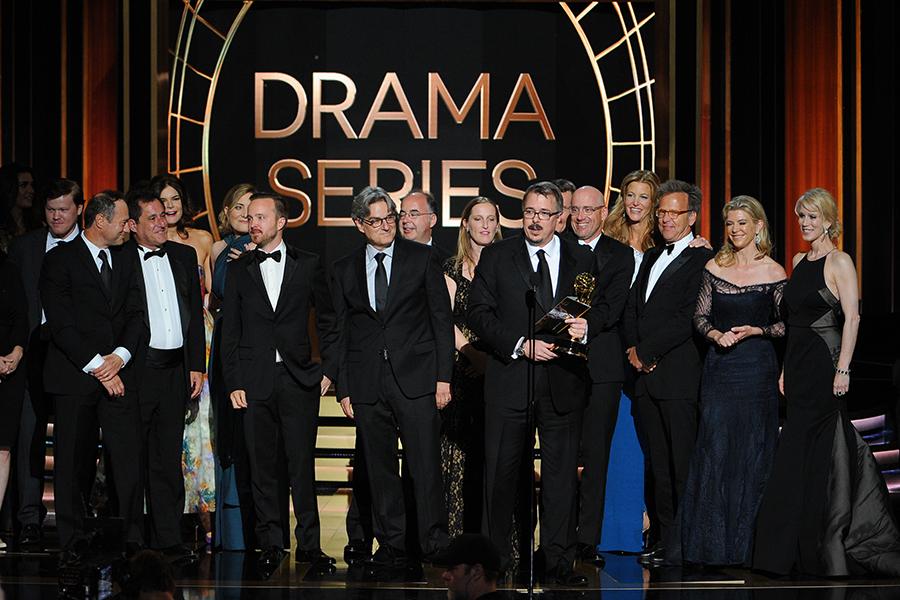 AMC got some nice love from the Television Academy's Emmy nominations Thursday, with freshman series "Better Call Saul" nabbing a nomination for Best Drama series and Bob Odenkirk in the running for lead actor (drama). All told the "Breaking Bad" spinoff had 7 nominations.
Also receiving Outstanding Drama nods: PBS' "Downton Abbey," HBO's "Game of Thrones," Showtime's "Homeland," Netflix "House of Cards," AMC's "Mad Men" and Netflix's "Orange is the New Black," which was in the Outstanding Comedy series category last year.
As per usual, HBO had the most nominations (126). Runner-up ABC wasn't even close with 42 nods. Game of Thrones received the most nominations (24), followed by FX's "American Horror Story: Freak Show" (19).
Series nominated in the Outstanding Comedy category are FX's "Louie," ABC's "Modern Family," NBC's "Parks and Recreation," HBO's "Silicon Valley," Amazon's "Transparent," Netflix's "Unbreakable Kimmy Schmidt" and HBO's Veep.
Check out the full list of nominees at Emmys.com.