President Frank Underwood's Portrait Unveiled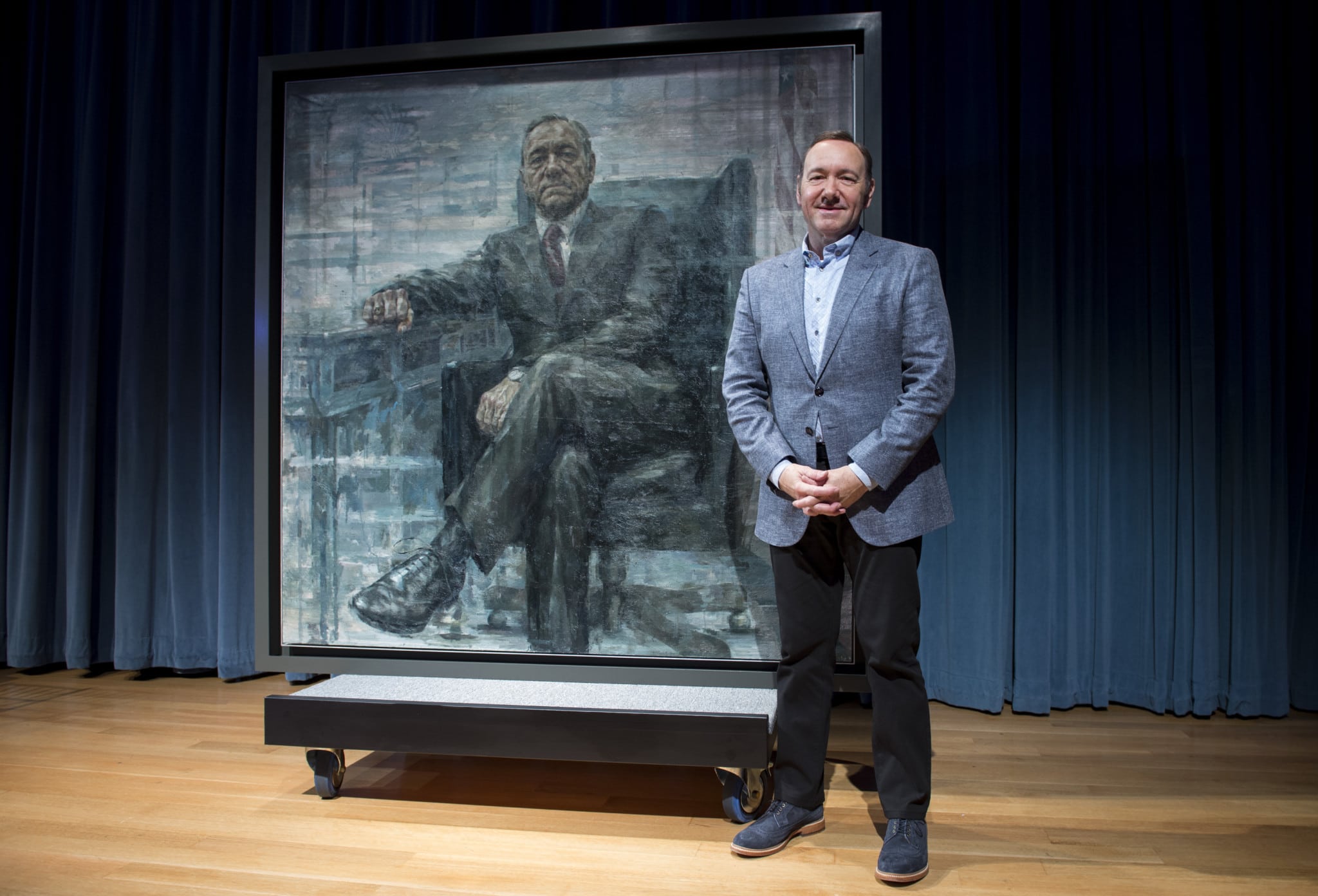 It has been tradition since Gilbert Stuart created his famous oil painting of George Washington to have an official portrait made of U.S. presidents. Apparently, the custom even extends to fictional presidents—at least ones named Frank Underwood.
At Monday night screening of Season 4 of Netflix's "House of Cards" at the National Portrait Gallery in D.C., Underwood/Kevin Spacey's likeness was unveiled. The portrait is a joint project between British artist Jonathan Yeo and the museum, which houses the only complete collection of presidential portraits outside of the White House. The portrait will hang on public display at the gallery through October. Netflix released a new teaser Monday for the upcoming season on YouTube, featuring Underwood unveiling the portrait. The 13-episode Season 4 debuts exclusively on Netflix March 4.
Spacey arrived for the unveiling in character as President Underwood. Echoing the format of a presidential portrait unveiling, he joined Portrait Gallery Director Kim Sajet and Yeo in front of an audience, which included members of the actual White House press corps and Netflix Chief Content Officer Ted Sarandos. Commenting on the installation of the portrait of Underwood at the Smithsonian and the new season, Sarandos said, "It is a great honor to see one of our most renowned series' characters immortalized in the National Portrait Gallery, alongside such esteemed presidential portraits. We have watched as the character of Frank Underwood has taken hold in popular culture and this wonderful portrait by Jonathan Yeo is a fine testament to the impact of the character that Kevin Spacey has created."
Following the portrait unveiling, Spacey and his House of Cards gang (minus Robin Wright) hit the red carpet at the gallery. For now, Spacey is keeping tight-lipped about what's in store. Nor was he commenting on the real life 2016 presidential election. "It's sort of silly to compare the two because they're both a little bit unpredictable and audiences have no idea where we're going to go and what we're going to do. That is, I think, part of the enjoyment that an audience has," said Spacey.