Premium Party – Why So Many Are Subscribing to Pay TV Nets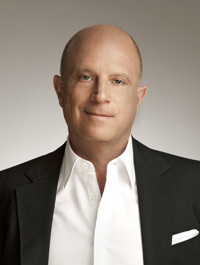 Starz CEO Chris Albrecht
If you asked most anybody about premium networks' future a few years ago, they'd probably tell you to look elsewhere for growth. After all, Netflix has posted consistent strong gains and jumped into originals. Then there's online streaming offerings from Hulu and a general renaissance in quality programming from basic cable nets and broadcast channels.
But the opposite has happened, with premium nets continuing to add subscribers at nice rates. HBO and Cinemax added 2 million subs in 2013, which management said was a 17-year best. They ended the year with 43mln US subs. Starz was up 1mln total subs at end of '13 to 57 million (Starz was up to 22.2mln vs 21.2mln and Encore was up from 34.8mln to 34.9mln). Showtime has added 1mln subscribers each year for 6 of the last 7 years, ending 2013 at 23mln subs.
"If Netflix's success proves anything, it's that there's a great hunger for high quality programming delivered uninterrupted and when you want it. And I think there's no greater critical mass of that, than in the traditional video space, which includes the 3 major premium brands, Starz, Showtime and HBO," Starz CEO Chris Albrecht said at a recent investor conference. And all 3 of have been on the forefront of technology, making sure consumers can access their content anytime, anywhere. As Albrecht puts it, Starz can be delivered the same way as so called "new media."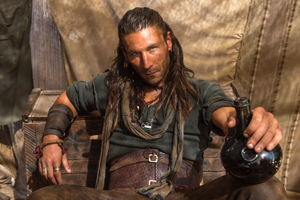 Zach McGowan as "Black Sails'" Captian Charles Vane
Take HBO Go, which CEO Richard Plepler boasted features 1900 hours of programming, all of HBO's library and full optionality of viewing on any device. Still, as of now "a relatively small portion of our subscriber base is using it. But that's the same thing that happened with On Demand. The more familiar and comfortable people get with HBO Go, just as they got with HBO On Demand, they greater value they're going to impute to their subscription and the more they're going to use it," Plepler said at the same investor conference, adding that research shows HBO Go does boost subscriber satisfaction.
That doesn't mean that all MVPDs are created the same when it comes to pushing the premium nets. Plelper attributed some of HBO's recent growth to a couple of distributors who had been underperforming. "We focused like a laser" on those, he said. At Starz, it appears telcos have stronger penetration rates than cable operators. Albrecht cautioned that not all cable companies fall into that boat. "Where we see that swing is, I think, where people are not able to either multitask in the products, or have decided, I think, as we saw with Time Warner Cable for a while, that video is not necessarily an important attribute," he said. "We see them now changing, and obviously getting into business with them at that time, when they're refocusing, is potentially a really good opportunity for us." Starz reached a long-term deal with TWC last May that included expanded VOD and TVE.
Originals always get a lot of attention at the premium nets, with the first audience question Plepler fielded at the conference being, "Who is the Yellow King?" Sorry, he didn't give any spoilers. Albrecht, who used to run HBO, said he's seen a real change in the perception of Starz. He was peppered with similar questions on what's going to happen with "Black Sails" at Oscar parties last weekend. "Even from our distribution partners, I've gotten unsolicited e-mails from guys, who I really need to like us, who have said to me, wow, 'Black Sails, love it, congratulations,'" he said. " And I haven't gotten those emails before. I mean I got them before in my career, [but not] since I've been at Starz."