Power Lunch: Cable Execs Share Their Fave NY Eateries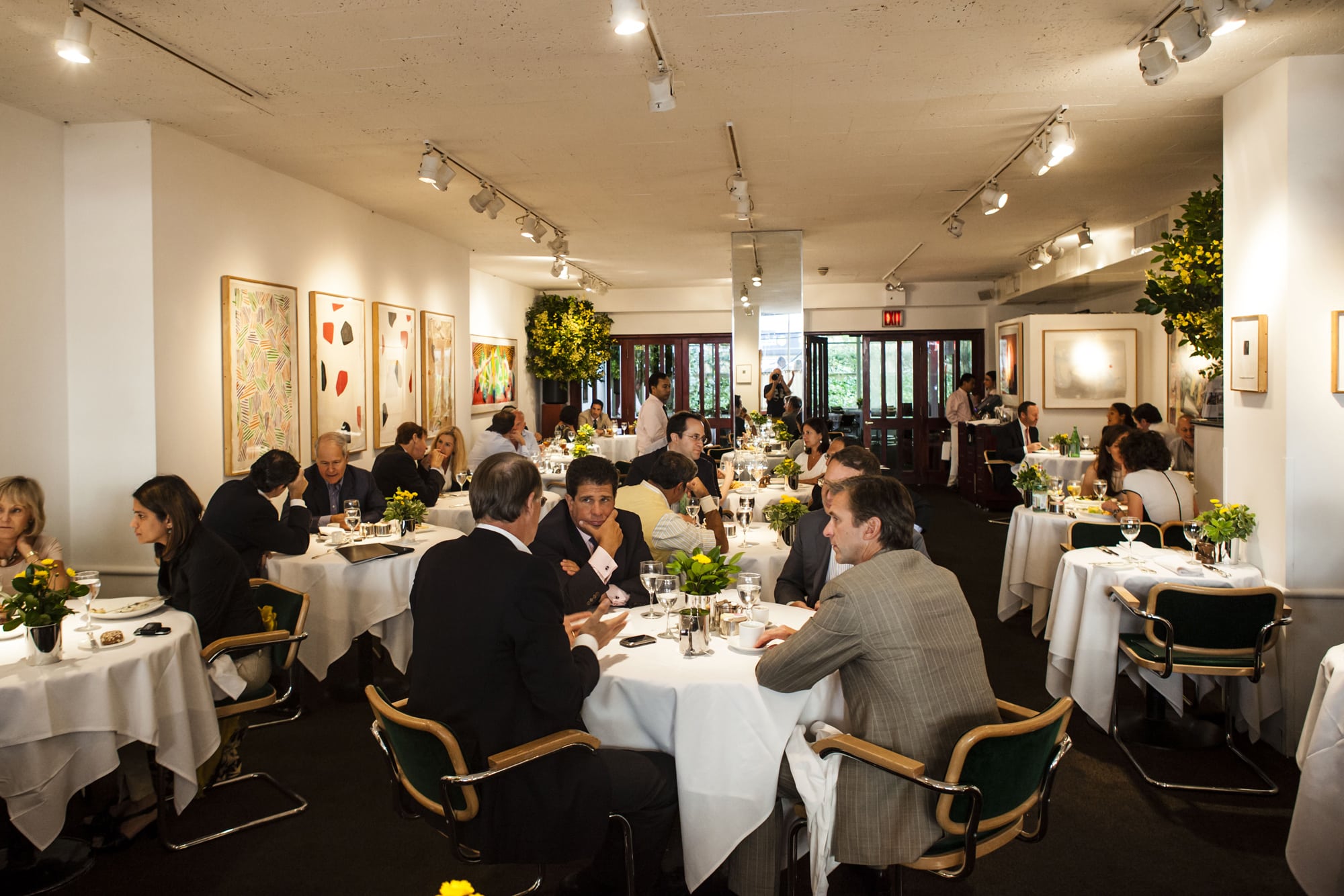 Diversity Week has come and gone, but there's still plenty of industry hobnobbing going on at New York restaurants. And there's no quicker way to send a business lunch south than picking a bad restaurant with disappointing food. Graciously, a few cable execs shared their personal choices to help you seal the deal.
Del Posto, 85 Tenth Ave
"Best potato gnocchi dumplings in town." –Italia Commisso Weinand, EVP Programming and HR, Mediacom Communications
New York Magazine lauded this restaurant for its rich, nostalgic décor and menu that seeks to elevate Italian food to the same level as high French cuisine. But be warned–Del Posto is known for being one of the most pricey restaurants in the city.
Macelleria, 48 Gansevoort Street
"Best veal Milanese and steaks other than Peter Luger. To assure the veal dish is available during your visit, pre-call and ask if they will serve it." –Italia Commisso Weinand
 Macelleria means "butcher shop" in Italian, so vegetarians steer clear (catch that double entendre we did there?). This restaurant serves "authentic Northern Italian cuisine" with a heavy focus on fine cuts of meat and homemade pasta. And Italia's right about calling ahead—Veal piccata al limone was on their summer dinner menu. No guarantees it will stay on through the next season.
Blue Water Grill,  31 Union Square West at 16th Street
"Some of the best seafood dishes simply done in New York." –Italia Commisso Weinand
If you and your colleague are fans of straightforward seafood, this is the place to go. Located on a prime piece of real estate in Union Square, this eatery has a traditional dining room, outdoor space with views of busy travelers (ideal for people watching) and a jazz room with daily live performers. It's known for serving dishes of high quality with simple elegance.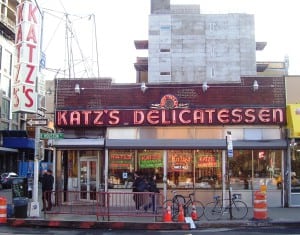 Katz's Deli, 205 East Houston Street
"If you know the true New York pastrami/corned beef or turkey sandwiches no one in NYC can beat them. Go on off-hours such as 11am or 3pm. These days lines are out the door." –Italia Commisso Weinand
If you're not afraid to open wide and forego the utensils, this popular Lower East Side delicatessen could be a proper choice. It serves breakfast until 11:30am and has a grilled cheesesteak sandwich the owners say "would make Rocky leave Philadelphia." And fun fact for media execs who love movies—Katz's Deli made a cameo appearance in "When Harry Met Sally" and "Donnie Brasco."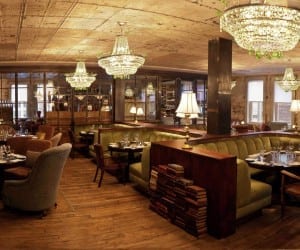 Soho House, 29-35 Ninth Ave
 "The Soho House is Italian but it's got a southern flair and I love to order the small plates." –Kim Martin, Adviser to the CEO, AMC Networks
Located in downtown Manhattan, the Soho House is many things—a hotel and members' clubhouse with a rooftop swimming pool, a theater for private screenings, a drawing room workspace, a restaurant…For time's sake, let's stick to the restaurant. Kim hit the nail on the head with her description of Soho House's southern flair. Weathered woodwork, chandeliers and comfortable, inviting seats make Soho worthy of its name (short for "southern hospitality"). The menu features a mix of seasonal Italian and American food. There are several choices for Kim's fave small plates including fried calamari, avocado & chickpea dip, and beef tartare. Call ahead. There may be restrictions for non-members. 
Michael's, 24 W 55th Street
 "Michael's on the other hand is the place to be seen and all the salads are excellent." –Kim Martin
This place is known for being a hangout spot for media types. It's not rare to find the owner himself rounding the tables and doing some networking. The cuisine has been described as "American nouveau" by New York Magazine. The lunch menu is diverse and includes a kale ceasar salad, several small plates and if you're feeling Italian, pizza and pasta choices.
Marta, 29 E 29th St
"A great pizza restaurant, great menu, great place." -Matt Blank, Chairman and CEO, Showtime Networks
The newest addition to the Danny Meyer Union Square Hospitality Group dynasty, Marta specializes in  Italian food with Roman-style, wood-oven fired pizzas as the brand's main attraction.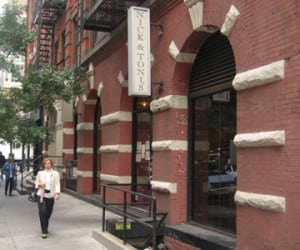 Nick & Toni's Cafe, 100 W 67th Street
"A casual modern Italian with a pizza oven that bakes what I normally order there – Margherita Pizza. Big diameter pie but thin so you are surprised you ate it all so easily. It's also one of the few times I have a soft drink with a meal.  My favorite pairing with pizza (and when I have burgers). -Lino Garcia, GM, ESPN Deportes
This restaurant's most notable decoration is the giant, tile mosaic-surrounded, wood-burning stove in which chefs cook an array of dishes including (of course) pizza.
Cafe Fiorello, 1900 Broadway
"An Italian traditional about 2 blocks from the office.  (Hey, I just noticed the Italian connection here).  There I order the Burratta when it is available as an appetizer, and go for the Lobster Seafood Risotto when I'm very hungry or the Veal Scaloppini Piccata when I'm mezzo-mezzo." -Lino Garcia
Cafe Fiorello is a common detour for movie-goers and opera guests in the evenings, and their menu does a decent job of catering to those looking for a quick or hurried bite to eat. There are plenty of antipasto appetizers and the selection of veggie sides changes with the seasons.