From POTUS to Pro-Social Cable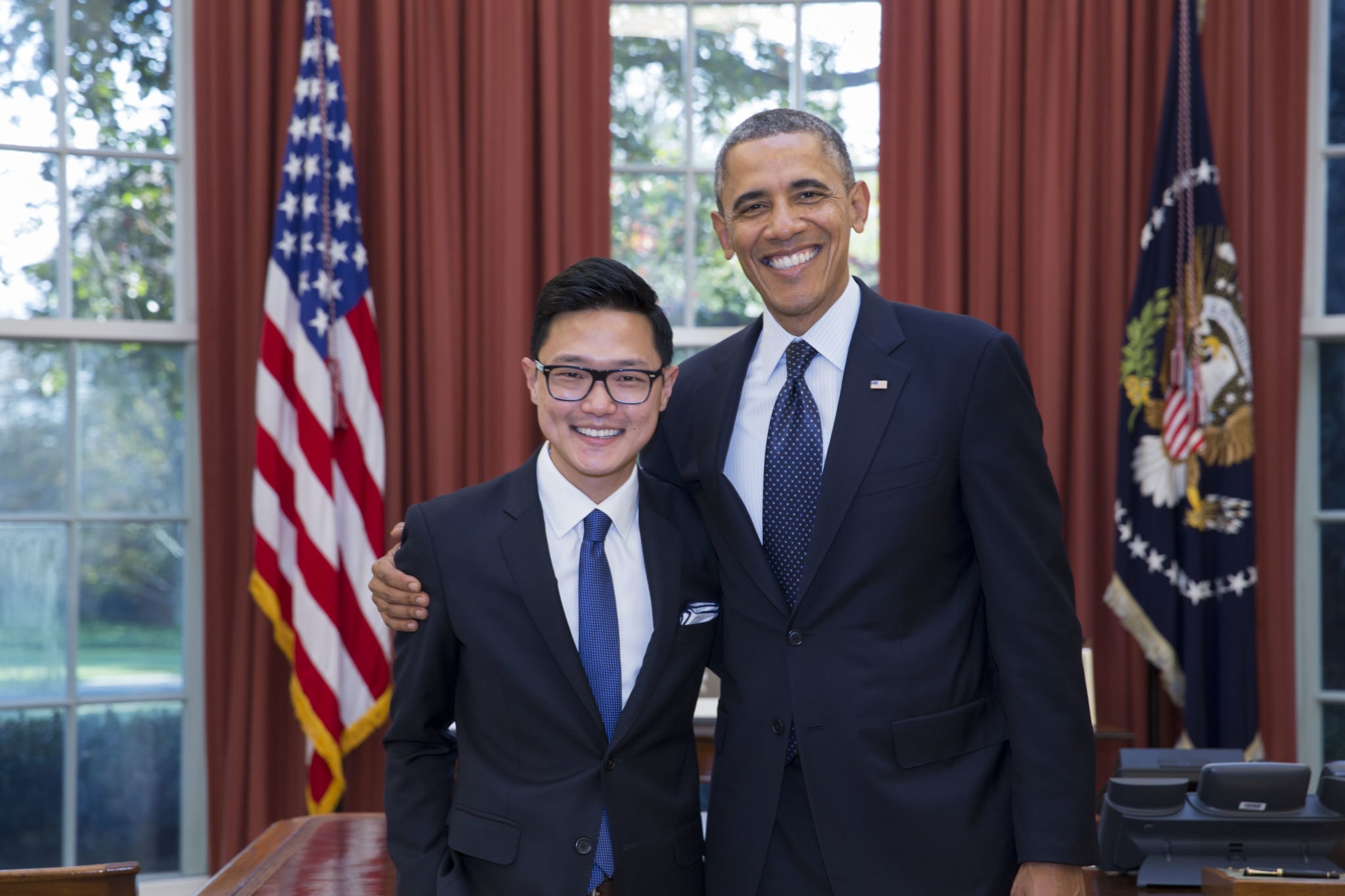 Ronnie Cho, the former associate director of the White House Office of Public Engagement, was recently hired as MTV's new head of Public Affairs. Cho was a major player in HBO's Emmy-winning documentary "By The People: The Election of Barack Obama." Cho spoke with us about his new position and how working with the President has influenced his multiplatform approach to communications.
What made you decide to move from working for President Obama to working in television?
I've mostly had a career in public service and social justice. And as I was thinking about my next move, coming from the White House and moving to whatever that would be, it was really important to me that I was a part of an organization that doing good—moving the needle, making progress, making a difference—was not some bolted-on, CSR kind of thing, but really integral to the business and the success of the company and to the affinity of the brand. There are very few—not only media organizations but companies out there generally—where that's the case to the extent that it is here at MTV. It was very evident from the history MTV has had, on issues such as race or sexual orientation or gender equality. I think MTV has been very clear in its track record of looking squarely in the eyes of the audience and not sugar coating anything and really telling them the truth. I'm delighted to be a part of an organization where that's the case.
Are there any skills that carry over from your previous post that you can apply to the television business?
In politics, you work with a lot of interesting people and competing interests and agendas, egos… that kind of thing. So I haven't encountered those things in the same way I have in politics—at least not yet here at MTV. But what this is really about is that everywhere I've gone my goal is to have tried to make a difference and try to make a positive impact on the community. In particular, I was in charge of connecting young people with the President. Or in this case, it's young audience members who are consuming media in a different way, who have a different view of what the world looks like. And to get in front of that audience with the pro-social campaigns we have here at MTV is a tremendous opportunity.
Do you feel like it will be easier to reach young people through a media company rather than through the President? How are the approaches different?
I think for anyone trying to get a message out it's much more difficult. The media environment is more diffused than it's ever been. The President 20 years ago would have had 3 big networks where he could deliver a message to 100 million people or more all at once. That's not the case anymore. You've got to use all of the social media, cable news, online, blogs, broadcast television, what have you. That's been a challenge the White House has faced quite a bit, and certainly something I have faced at the White House. We have a big megaphone here at MTV. We have the number one global youth brand on the planet, and that energizes me. That animates me—the kind of possibilities that we have to get in front of more young people—inform them, entertain them, inspire them, in a way that is unique to MTV.
What kinds of campaigns are you working on?
We've got a number of really great campaigns. The one we've been working on since its launch last April is called "Look Different." It's about facing the biases that we all have in our society, whether it's racial, gender, sexual orientation… and how do we attack those issues. We've had this campaign since April, and we now find ourselves in very interesting times as we deal with events in Ferguson, and here in New York with Eric Garner. Our audience is really concerned with what's happening with race relations in this country and what it means for people of color and people who've had to deal with these kinds of incidences in their lives. So we are squarely in this space. We are listening to our audience members and reflecting on the emotion and the uncertainty as it's happening. And with the tools we have with our Look Different campaign, I think the goal is to help identify that there are biases that exist but there are things you can do about it.
What are the specific ways in which you'll be engaging young people? And were any of them taken from your previous job?
Yeah. Something that I believe was really effective that I did in the past was [the idea] that there is no such thing as a silver bullet. But we believe in a silver buckshot. There are many strategies you have to use in order to get in front of our audience members or constituents. It's not a matter of the competition in the marketplace with other publications online. It's really a matter of [the fact that] we have competition with a shrinking attention span, and how much we compete with time people are using online with their lives, and the social media and websites people look at. So for our part, we look at the channel as a huge asset—a competitive advantage that we have to get in front of people. But it's one of many. We're using all the arrows in the quiver to make sure that we're getting in front of as many eyeballs as possible. And, I think it's a responsibility for my part to make sure this pro-social consciousness, this thing that's embedded in our DNA, is wrapped around everything we do here at the company.