Play Ball! First Pitch for the New ESPN-MLB Deal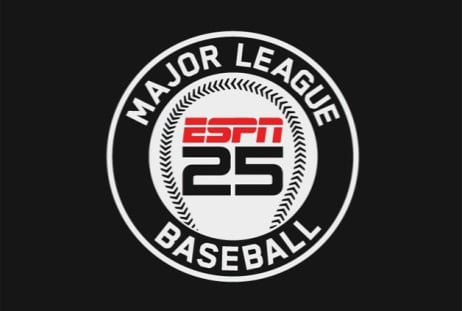 It's the first year of ESPN and MLB's 8-year deal. So in light of the new arrangement, what can we expect when coverage kicks off this Sunday? Baseball Commissioner Bud Selig and ESPN president John Skipper spoke with reporters on a call Friday afternoon. Here are the highlights.
On Instant Replay: In Bud's book, outside of "competitive balance," (see below), Instant Replay on ESPN is the most exciting thing to happen this season. "I was at one time not in favor of it, and I watched in Spring Training," he said. "I think it will have an effect not only on our fans but on television… I'm going to be anxious to see how well it plays."
On Competitive Balance: Selig said the league has more of it than ever, and lauded the fact that all 30 teams will get some coverage on ESPN this year. "And there will be a lot of teams on at different times," he said. "The ESPN schedule will manifest what's going on in the sport, and that is that we've got a lot of teams that are very competitive and therefore will be on television." Maintaining that balance from a broadcasting standpoint is important to Skipper, for the sake of the fans: "We and the league have both talked about making sure that fans get a chance to see every team nationally during the regular season," he said.
On Added Coverage: Expect a lot more baseball. Skipper said the network could do as many as 101 games this year, thanks to the new deal. "We've agreed in the new deal for the league to be very flexible about getting games added to the schedule in the last couple of weeks so that fans nationally can see the contenders coming down the home stretch," he said. Starting this season, ESPN is in for the postseason. It will televise a Wild Card game and all tie-breaker games. Now that every team gets a shot on the network, Sunday Night Baseball will become the destination for marquee teams, Skipper said. The goal is to achieve a balance with those big matchups and the smaller markets, which should attract "a big, broad national television audience" and then "expose that audience to more teams." There will be more games on holidays: Memorial Day, 4th of July and Labor Day.
On Derek Jeter: Selig couldn't say enough about the soon-to-retire Yank, calling him "the ultimate ambassador for baseball." Jeter's final season will certainly be played up by the league and the network. "You couldn't have done any better as a human being the last 20 years relative to this sport than Derek Jeter has done," Selig said. Skipper added that the network will "document every second" of whatever Jeter and Selig decide to do on that front. Moreover, Skipper is thrilled about the combination of Jeter's retirement and the young talent currently in the league. "The opportunity to document Derek Jeter's last season while we have all these great young players" is something that will set this year apart, he believes. "I think it'll be a real chance to highlight that unique feature of baseball," he said.
On the Dodgers Net: With SportsNet LA the only network offering Dodgers' games in the Los Angeles area, consumers without Time Warner Cable will experience blackouts instead of games. The execs had little new to add on the subject. Addressing this concern, Selig said, "I have faith in all the parties that they will work their problems out."
On MLB's Blackout Policy: Selig called it fair, adding that in his opinion it happens in "very, very limited areas." His goal: "to protect the local market and the local television carriers… Local clubs make local deals, and therefore, after all, they've made a deal, and it's up to us, both morally as well as economically, to protect that deal." But he did say that the league continues to work on the policy.