Pitbulls & Parolees: Every Dog Has Its Decade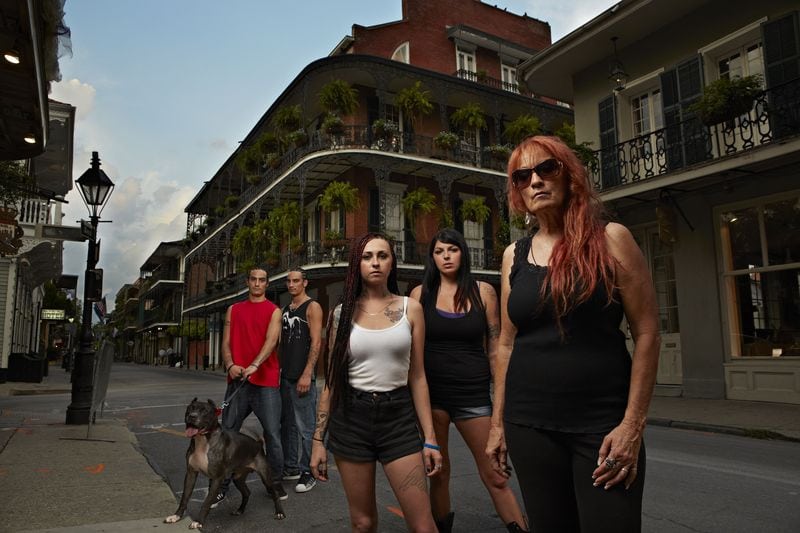 It's hardly news that we live in a fast world. Instant communication, VOD, lightning-short attention spans. Celebrating 10 years on television August 26, Animal Planet's "Pitbulls & Parolees" is a throwback. As is its human star: Tia Maria Torres. (Yes, yes, the pitbulls and other dogs are really the series' stars.)
Perhaps she's also the reason the series continues to thrive after a decade. "Characters who would be doing what they're doing even if there were no cameras around resonate with viewers," said executive producer Lisa Lucas. She added Torres is "living her passion" by running the country's largest rescue center for pitbulls, which is staffed by parolees and her family. "We're just lucky enough to be able to follow along with her." Props to Lucas for that observation and for her longevity; she's also been with the series for its entire 10-year reign.
Oh, and the animals on the series. "They can't act and you can't make them play characters…they were authentic before the term was cool," Lucas says. Speaking of authenticity, we'd like to add that Tia also is without pretense. Forget about hair, makeup and wardrobe. When Tia comes to work it's tee shirts, jeans and…well, you'll see regarding her coiffure.
And this Saturday's episode, at 9pm, is particularly important since Animal Planet again will be donating funds to Tia's Villa Lobos Rescue Center based on the number of viewers who tune in. Coinciding with National Dog Day, the annual "You Watch, We Give" represents Animal Planet's commitment to the animal world. To support the initiative on social, fans are asked to share photos of their dogs with the #ShowUsYourPups hashtag across Twitter, Instagram or the Pit Bulls and Parolees Facebook page.
Here's to another 10 years.