People to Watch Event Celebrates Industry Up-And-Comers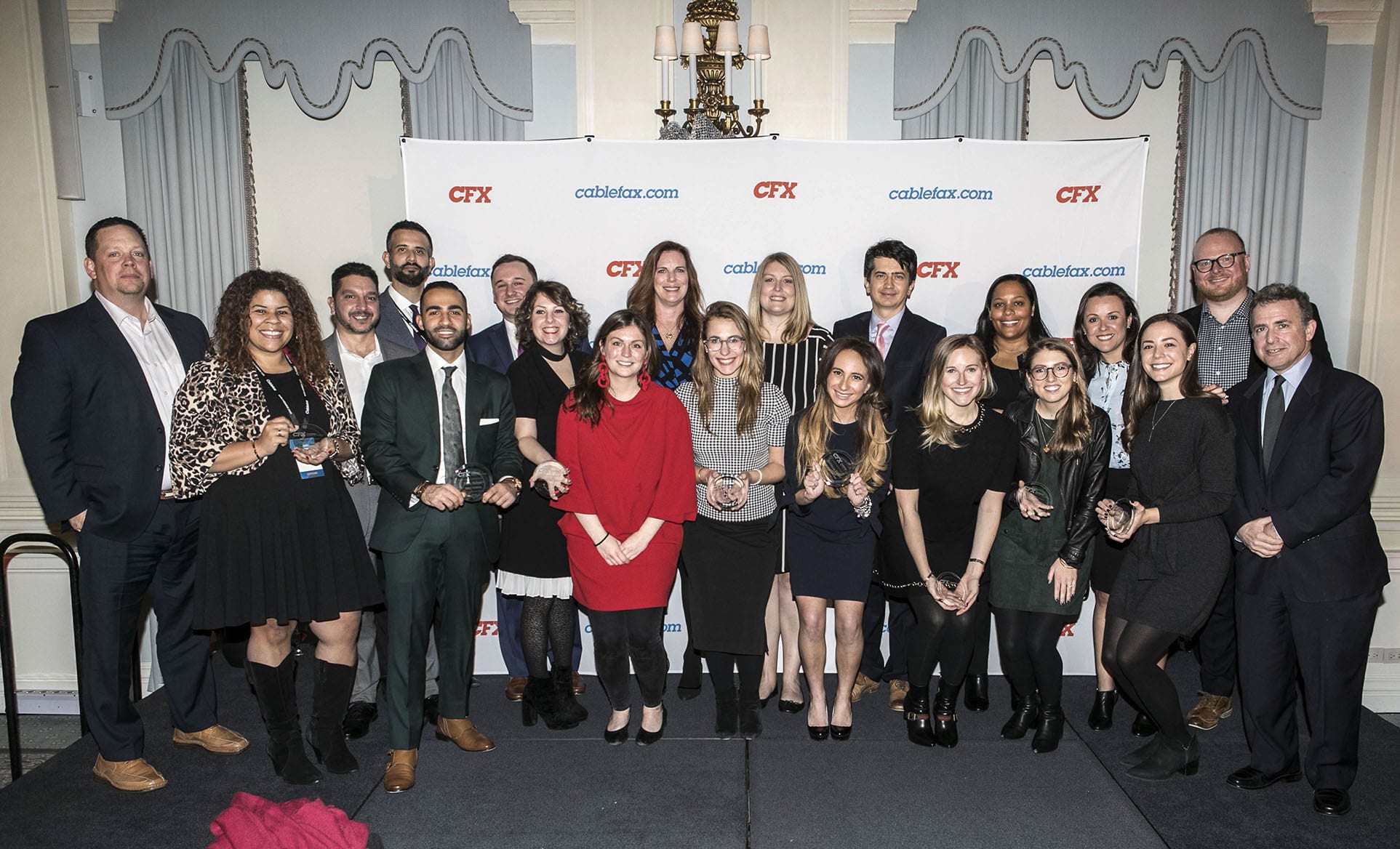 Cablefax held its People to Watch awards event at the Yale Club in NYC Tuesday, fueled by coffee, a hearty buffet and seasoned wisdom. Previously known as "Overachievers Under 30," industry folks from all over the country came to celebrate.
This year's honorees shared with the crowd what items they've already checked off their bucket lists. Responses varied from the humorous, with Jason Nealis of RCN, Wave, & Grande Communications joking that he trained his entire life in preparation for three days of Oktoberfest in Munich, to the serious, with Cathy Reyes of CNN Español talking about how proud she is in her position as a minority in more than one way as both a woman and a person of color. A moment of levity came when People to Watch winner Emily Moffatt of MTV described watching the "Jersey Shore Family Vacation" premiere alongside stars DJ Pauly D and Vinny Guadagnino.
The event kicked off  with a mentoring session for honorees and attendees, and everyone in attendance agreed there wasn't enough caffeine to keep up with these superstars.
Eight distinguished mentors, including Univision's Henry Ahn and CTAM's Vicki Lins, volunteered their time to share wisdom and advice from their years in the industry. Whether it was INSP's Mark Kang sharing stories of his childhood with his Korean "mobster" father or Discovery's Kit Herrera discussing diversity and inclusion hiring efforts, there was something to be learned from everyone. Sessions were eight minutes long, with attendees asking mentors questions and trading stories before the mentors rotated tables.
At the end of the event, all honorees returned to the stage for a group picture, and then individual companies and award winners were given the chance to pose. Read profiles for all of the People to Watch honorees here and check out more photos from the event here!