Ovation Charms Ad Execs With French Food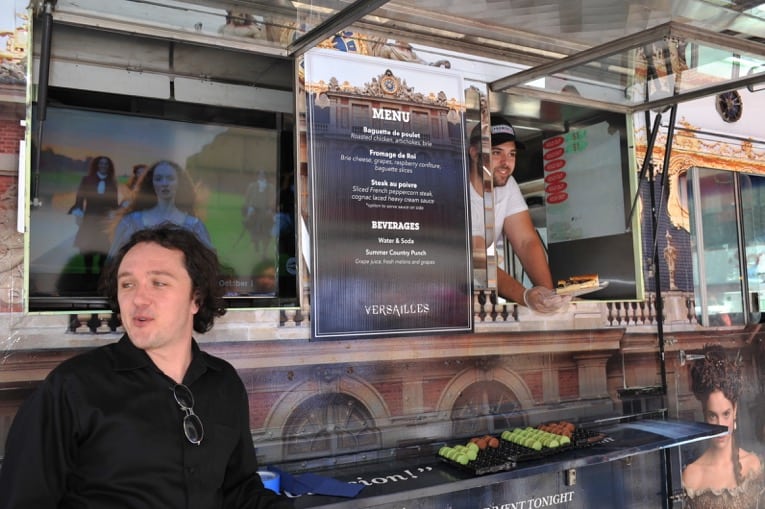 For its upcoming series "Versailles," Ovation parked food trucks outside of advertising agencies this week in New York City. The goal was to give a little taste of French food and culture to build excitement for the epic drama series about rise of Louis XIV and the Chateau de Versailles, premiering on the network October 1. In addition to this stunt, Ovation has launched a dedicated website for Versailles and will be creating lots of digital content housed on the site and distributed through its social media channels.
The marketing effort put forth by Ovation behind this series launch is a big one for the network. The first trailer was released earlier this month and it was well received in France and the UK. Ovation has the series' U.S. rights. Check out these photos of the stunt in front of OMD offices.