NewFront Notebook – Maker Studios Unveils Maker.TV, Labs@Maker and Maker Offers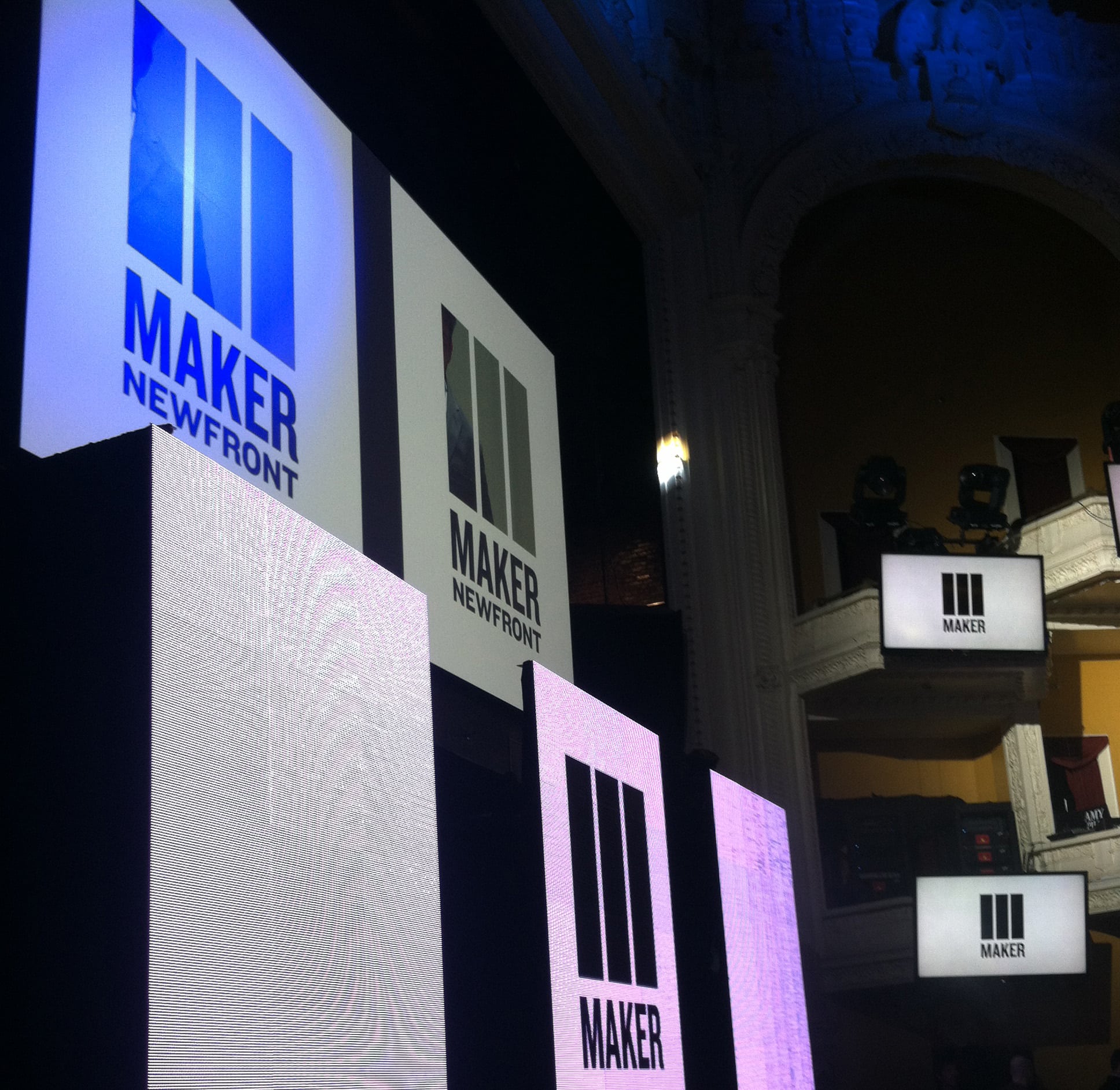 There's an "emergence of a new medium of short-form content," said Maker Studios' CEO Ynon Kreiz and its first digital NewFront in NYC Tuesday evening. And while this trend is growing, it's already mainstream for Millennials–and created by Maker, at scale. Take its "Epic Rap Battles" series, which has logged 1.5 billion views—numbers to make "broadcasters salivate," said chief content officer Erin McPherson.
Maker used the event to announce new platforms and technologies for advertisers while outlining its programming strategy. There's Maker.TV, which officially launched Monday. It's a curated web platform featuring the best of Maker and its partners' content. The company also demoed an ad tool called Maker Offers, which leverages its 50,000 content creators to match brands to video projects in specific categories—like lifestyle or family—and includes options for audience targeting. Another announcement is Labs@Maker, a new programming model that aims to combine artists' creativity and reach with technology. In traditional media, a network orders a pilot months ahead of time, McPherson told advertisers. With Maker, "the old pipes are broken," she said. New creative partners, including James Franco, "The Walking Dead" creator Robert Kirkman and artist will.i.am, will co-create content, while allowing brands to "fine tune creative in real time," she said.
Maker's approach to content is "scaled yet simple," and organized into 23 verticals, according to McPherson. Of the 23, we heard about projects within comedy (like Morgan Spurlock's "smartish" series and "Ithamar Has Nothing to Say" with comedians Key & Peele), music, gaming and family. It also showcased scripted fare, including "Oh, You Pretty Things," a 10-ep series with Nylon TV following a group of fashion-forward twenty-somethings in LA, and Chester See's "Over the Top," based on his own life as a struggling artist. YouTube star and Maker co-founder Shay Carl Butler will create the documentary series "Shaylife," which inspires people to make positive lifestyle changes and get a new lease on life. It's his way of giving back after the Disney deal, Butler said, which he has found to be "kind of a blessing."
Speaking of Disney… Kuiz said Maker will develop short-form content with all Disney brands, powering the company's content online. And as far the manifestation of that relationship, the first endeavor will involve Lucasfilm's "Star Wars." Guests got a sneak peak of how that might play out with a video mashup of Star Wars characters with Maker talent. According to StreamDaily, the Disney acquisition gives Maker access to all IP across Disney brands.