NewFront Notebook – AOL Goes Long-Form, Partners with Nielsen on Digital Measurement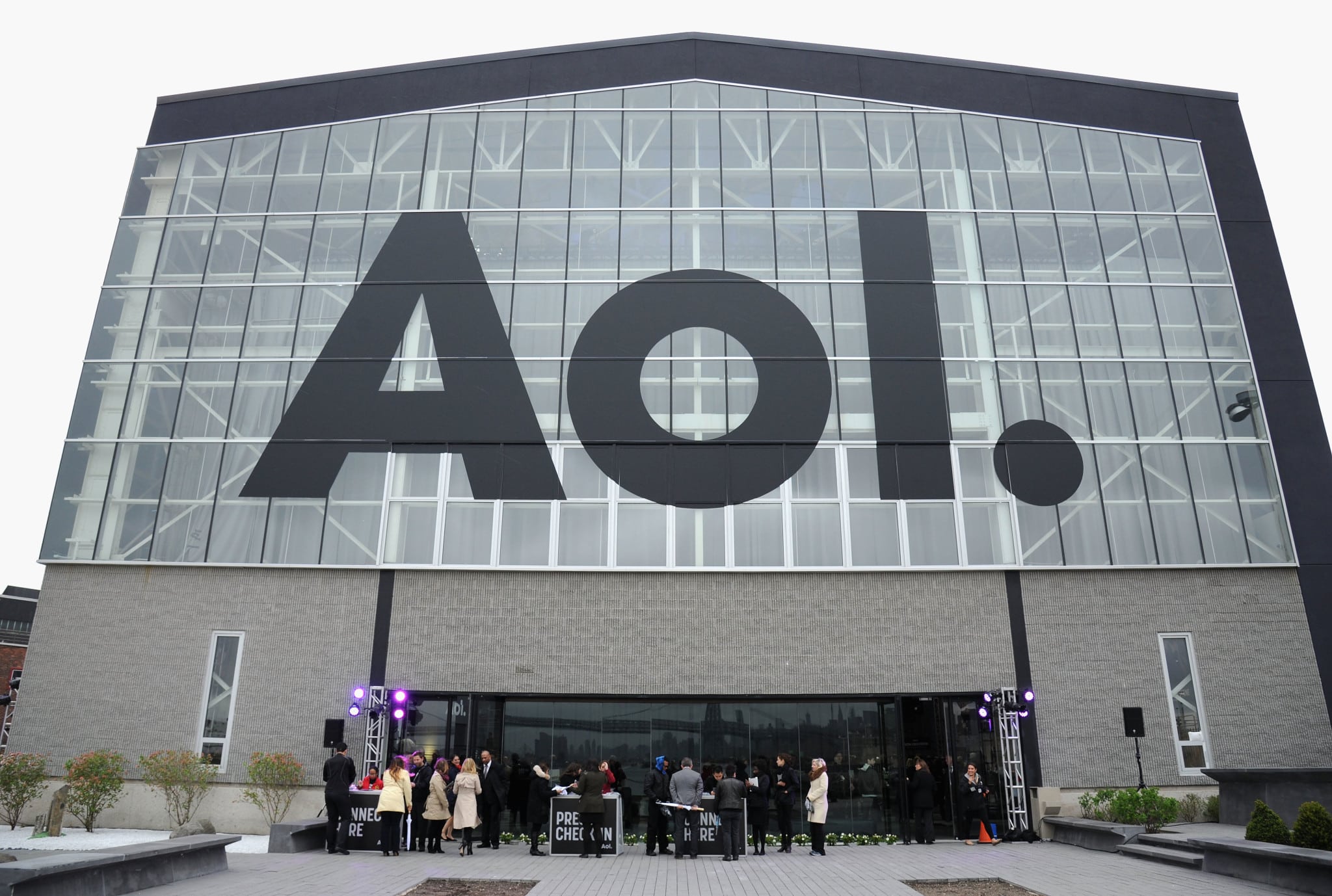 AOL's NewFront took place at Duggal Greenhouse in Brooklyn on Tuesday evening.
Attendees of the AOL NewFront Tuesday evening were escorted via an East River taxi to a warehouse in Brooklyn. Props to AOL for getting creative with the venue. If only they could've done something about the rain, which chilled most of us to the bone as we waited to embark.
From a fashion runway-style stage, chairman and CEO Tim Armstrong and his cohorts announced 16 original shows featuring big-name talent like James Franco, Steve Buscemi and Olympian skier Bode Miller. The slate includes AOL's first long-form doc series, "Connected," about New Yorkers exploring the concept of family in the big city. In fact, ad rights were purchased by DigitasLBi immediately following the event. And we were given the news from an overjoyed Armstrong at the event's conclusion. Sprint will be the exclusive sponsor.
DigitasLBi also purchased "My Hero," a series about celebrities paying tribute to a person who changed their lives by giving them a surprise. It's executive produced by Zoe Saldana, who will star in one of eps. Other programming highlights include "Making a Scene with James Franco," featuring artists discussing—and then reenacting—their favorite movie scenes; "Kevin Nealon's Laugh Lessons," in which the comedian teaches kids comedy (executive produced by Ellen DeGeneres, among others); "That's Racist," a look at racial stereotypes from actor/comedian Mike Epps; and "Park Bench," another New York-themed series, with Steve Buscemi looking into the city's eccentric characters and culture.
Recall Discovery Communications' digital studio NewForm, announced at the company's upfront recently. As partner Ron Howard mentioned that day, the venture is all about short-form, online content. With AOL it's creating the new series "Inspired," which looks at visionaries', celebrities' and newsmakers' most inspiring moments.
Armstrong also announced a deal with Nielsen in which AOL will participate in a beta test that will deliver gross ratings points reflecting audience reach by age and gender, as part of Nielsen Digital Program Ratings. AOL will tag advertising associated with its digital content in order to make comparisons to TV content.