New York Comic Con – New Venues, Broader Audience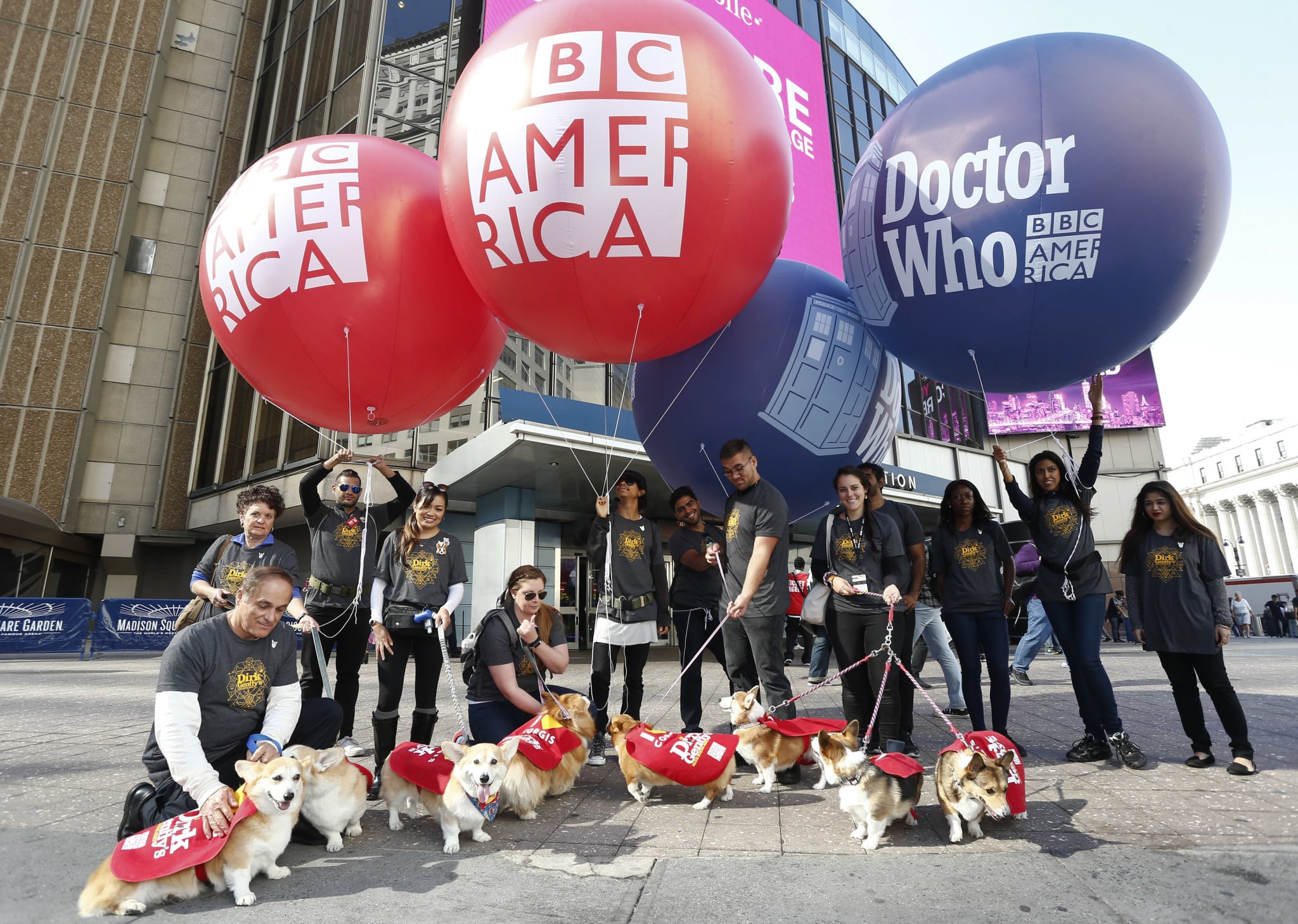 Noticed a few extra costumed individuals roaming the streets of Manhattan this week? You're not alone. New York Comic Con has officially descended upon the Big Apple—and with an expected attendance of 180K (up from 167K last year), it's spilled over into other areas of the city beyond its Javits Center home base.
This year the Theater at Madison Square Garden has become the centerpiece for TV and film panels, a move that's attracted more studios and sponsors to the event, according to event director Michael Armstrong of ReedPOP, the company that puts on NYCC. "Studios want an impressive building," he said, which signifies an "elevation of the quality of the experience we're providing." The max capacity for a panel has increased from 2,500 to 5,500—and the number of TV panels are up. Last year there were 56, and this year's count is more than 70.
MSG's debut kicked off Friday with a BBCA takeover—3 straight shows, starting with a screening and panel of the network's forthcoming "Dirk Gently's Holistic Detective Agency" (premieres October 22, 9pm), the "Doctor Who" spinoff "Class," and culminating with a frenzied room of fans bowing down to "Doctor Who" cast and creators. "We like to get in early," said BBCA president Sarah Barnett on the choice to go big this year at MSG. "We're one of the first networks that really truly followed a strategy years ago of being 'super fans of our fans.'"
It's BBCA's largest presence ever at Comic Con, regardless of coast. And it's also the biggest for AMC Networks as a whole. AMC has 3 panels, including the highly anticipated "The Walking Dead," and IFC has "Stan Against Evil." Beyond the MSG takeover, BBCA has a stunt at Javits called the Panic Room, based on the one of the rooms in Dirk Gently. "The idea is that people go through and have to escape from it in a certain amount of time," said Barnett. 9 minutes to be exact. And to ensure Con goers can find MSG (a short walk from Javits) for the Friday morning panels, there were huge helium balloons attached to people acting as signage.
Part of the increase in TV panels could be attributed to a broadening of the Comic Con audience. "It's starting to veer outside of traditional genre fans," Armstrong said. An example of that is Freeform, which appeared for the first time this year at NYCC as a rebranded network. "Freeform celebrates the power of possibility and imagination… and fantasy, speculative ideas have always been a big part of our DNA, even before the name change," said marketing, creative & branding svp Nigel Cox Hagan. "We have a very big commitment to this world," he said, acknowledging that "these types of genres are no longer niche. They're big and broad." A self-proclaimed fanboy, Hagan is "overjoyed" at the proliferation of genre content into the mainstream. "It feels like the whole world is engaged."
Freeform announced a season 3 of "Stitchers" at the start of NYCC (via cast members on Facebook Live), planned a Saturday panel for "Shadow Hunters" at the Hammerstein Ballroom (a new venue to Comic Con since last year) and is premiering "Beyond" 3 months prior to the linear airing. Before that, Freeform hosted an influencer cocktail party for 30 bloggers and press from the fandom/sci-fi world, attended by the show's stars and showrunners. "There are no better ambassadors for a work of this kind than a super fan audience," Hagan said. "They can take a show that is new and turn it in to something that's big and beloved very quickly."
Other cable networks are holding panels for shows that haven't premiered yet as well. FX, which has long had a presence at NYCC, is bringing 2 panels to the show: Comic Con fave "Archer," and the yet-to-premiere "Legion." USA Network's 2nd year includes a "Mr. Robot" book panel as part of an added "BookCon" event as well as the forthcoming series "Falling Water." The latter is a series produced by Gale Anne Hurd, known for The Terminator, The Abyss, "The Walking Dead" and others. Hurd has a fanbase at the Cons herself, and with the series launching October 13, the network is hoping to drum up some buzz.
So does NYCC measure up to San Diego? It may have surpassed it in attendance: Comic Con International San Diego's website says it's attracted 130K fans in recent years. But these networks aren't pitting one Con against another. "San Diego is the granddaddy, the godfather," Freeform's Hagan said. "It will always have an importance." But as the Cons have grown, there are more opportunities for others to gain a space in the world, he said. And every marketing plan includes strategic timing. The premiere for BBCA's Dirk Gently was somewhat "driven by the fortuitousness of the date," Barnett explained. "It's perfect timing to coincide. San Diego is still the biggest, but New York is definitely becoming a parallel place for a brand like BBCA."