NBC Sports Group Lands Six-Year Extension on Premier League Deal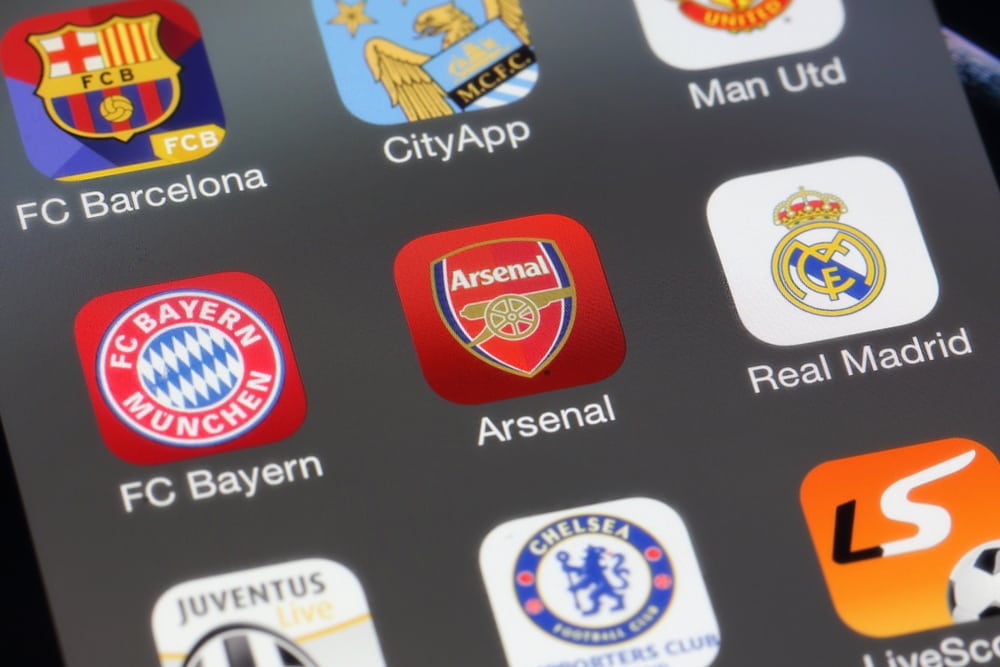 The English Premier League has become a network-defining property for NBC Sports Network over the course of the three-year rights deal between the two parties—and now it will continue to do so for another six. On Monday NBC Sports Group announced it has won a six-year extension—double the time frame that's typical for the EPL—to broadcast the next league's next seven seasons, including the current one, on linear and digital platforms through 2022.
Broadcasting the EPL has helped define NBCSN because the sheer quantity of live hours has made it a "weekend destination," NBC Sports Group chairman Mark Lazarus said on a call to reporters on Monday. And ratings are up. Last season viewership averaged 479,000 viewers a game, up 9% from the 2013-14 season, and its streaming product NBC Sports Live Extra saw a 22% increase in Premier League viewership. The new deal includes 2,280 matches over the next six years, as well as original content, shoulder programming and other related content.
Lazarus described the agreement, reportedly valued at $800 million to $1 billion, as including a "complete set of rights." It's not necessarily more complete than the current deal, he said, but it will allow NBCSN to be "protected from the consumer behavioral change and how they are going to consume… whether it's digital, whether it's television, whether it's a pay for situation or whether it's free over the air." He likened it to the deal with Olympics, which covered multiplatform consumption. "No matter what technologies get invented between now and over the next seven years, we paid for the right to try to monetize this product against whatever form of viewership consumers are using. And that gives us great comfort in buying rights."
In particular, NBC Sports' Live Extra product, which gives authenticated subscribers the ability to watch every league game online, has been a strong part of the network's success. It has provided a level of accessibility that was previously unavailable to U.S. audiences. Would NBC consider making this offering a standalone, OTT service? Not for now. "I don't rule anything out," Lazarus said. "Seven years in media terms is a long time… For right now, we are going to approach it the exact same way we have for the last two seasons."
The bidding process for the deal began Thursday, with NBCSN submitting both three-year and six-year deals for consideration. Lazarus said the process was nerve wracking. "I spent a very anxious Thursday, Friday, Saturday, and Sunday, until dialogue became clear that we were going to have the ability to negotiate to conclusion." Fox and beIN Sports were the only other bids, according to The New York Times, with ESPN out due to scheduling conflicts. "Never did I have a sense that we were going to win until I was actually told that 'you guys are going to win,'" Lazarus said.
Interestingly, USA Network will be airing 40 games under the new deal, an effort to expand the league's audience. In the past other NBCU networks, including Syfy and CNBC, have aired games, but only when all live EPL matches were aired at the same time. The deal includes Spanish-language rights as well, so Telemundo and NBC Universo will air games, too.
Lazarus said that the length of the deal will allow more investment in the property and will further the company's ambitions to further grow the league. "When we made our bid three years ago, we said to [EPL's executive chairman Richard [Scudamore], you know, if we are successful, we know we are going to have to pay more money to retain these rights. That has happened," he said. "In a three year cycle, the minute you sign, you sort of feel like you're running for office again. We are in office for a little while now, so we can continue to invest."