National Geographic Rebrands With New Tagline 'Further'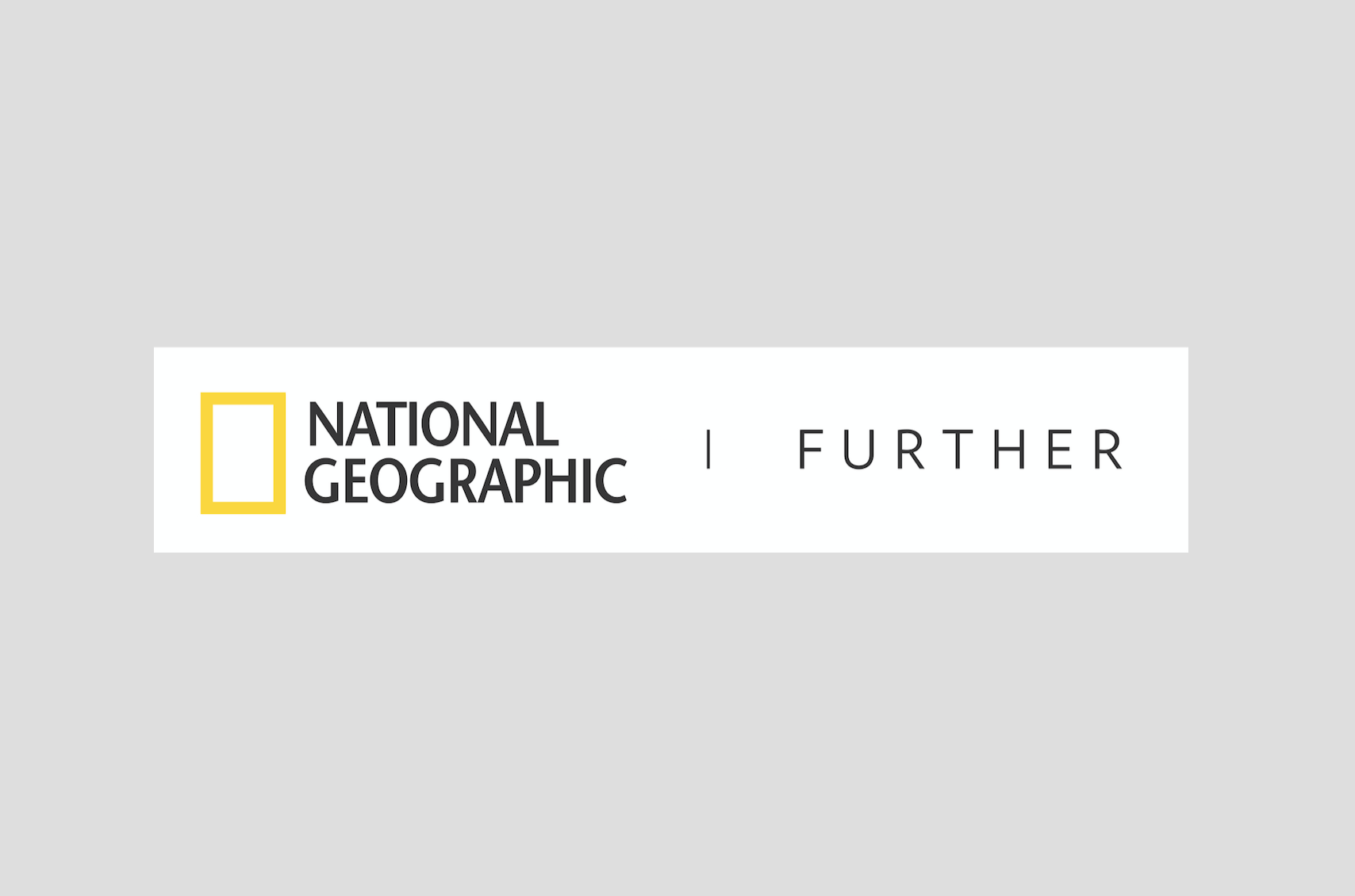 National Geographic announced a major global rebrand Wednesday across the company's media platforms, experiences and nonprofit organization, all centered around the new tagline "Further." It will include all aspects of the for-profit National Geographic Partners and the nonprofit National Geographic Society and touches the visual presentation of its channels in 171 countries, the National Geographic magazine, nationalgeographic.com, all social and digital platforms, and the Nat Geo headquarters in Washington D.C.
The reconfiguring, which execs maintain is the company's largest ever rebrand, comes a year after a joint venture with 21st Century Fox which saw all content platforms combined into one company. "We have created a global super brand with the ability to now extend our programming reach through our travel business, adult and children's magazines and books, an envious leading social footprint, a vast array of consumer products, family entertainment centers and other ancillary activities," said National Geographic Partners CEO Declan Moore at a press event at One World Trade Center in NYC Tuesday.
The new look (exemplified in the logo above) will kick off with the premiere of the series "Mars," a story about mankind's quest to colonize the red planet, on November 14 in the U.S. and globally on November 13. The company's website and all social and digital platforms will reflect the change, and the magazine cover has been redesigned to reflect Nat Geo's iconic imagery, beginning with the November Mars issue. In 2017, a new section dedicated to "Further" will appear in the magazine and a Further web series will be announced.
The tagline "Further" connotes a "call to arms, a rallying cry, an ever-shifting marker of progress," said National Geographic Global Networks CEO Courteney Monroe. "It conveys to viewers, readers, advertisers, and creators, that we embody a relentless pursuit to go deeper, to push boundaries, and to be pioneering in everything we do. Just like every National Geographic Explorer." The goals were to have a brand that worked globally, something that felt "audacious" and "premium" to match the company's new strategy, and a brand that conveyed the "transformational change" that the world is currently in the midst of, Monroe said. As part of the rebrand, the network will drop the word "channel" from on-air and off-air extensions across 440 million households, "to reinforce the notion of one National Geographic."
The campaign was developed by Gretel NY with National Geographic Senior Vice President of Brand Strategy and Marketing Emanuele Madeddu and Vice President of Brand Mariano Barreiro, under Monroe's direction.