NAMIC Adding Chapters in Detroit, Virginia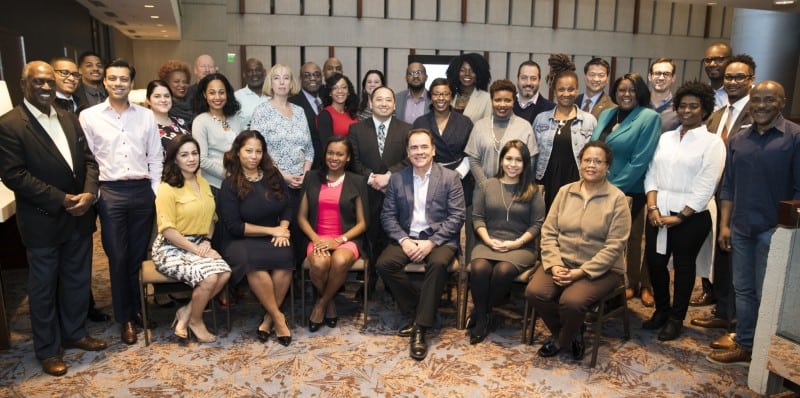 The cable industry continues to change and evolve, but that isn't slowing the growth of NAMIC. The organization is set to announce the launch of two new chapters, NAMIC Virginia and NAMIC Detroit. Incorporated on May 31 and June 12, respectively, the chapters will be dedicated to providing events and programs centered on leadership, business and strategic development opportunities for their members.
The addition of these chapters comes as NAMIC membership continues to grow, with more than 3,500 professionals utilizing its 18 chapters. "This is a groundswell from these areas," explained NAMIC pres/CEO Eglon E. Simons.
"People who had been members of chapters elsewhere started the initiative and thought that in the areas that there were now working, there was a need as well as a desire on the part of many new members to have separate chapters." This need was highly influential in the birth of NAMIC Detroit, which was a chapter from years ago that has been revived thanks to renewed interest from the city's NAMIC members. Having the physical location restored provides a much larger library of resources for the organization's membership that they feel cannot be replaced via the online webinar portal.
"What's important for all organizations, and certainly NAMIC, is that people have physical contact with each other and get a chance to share ideas that are endemic to their particular areas," Simons said. "They determine those things that are going to be helpful to them in their leadership development, their careers, hold networking sessions… they have access."
The presidents of the Detroit and Virginia chapters will be Comcast vp of human resources Mikel Slater and Cox Communications' vp, human resources, Virginia region, Vonya Alleyne, respectively. The two aren't newcomers to the organization.
"Vonya and Mikel are actually recent graduates of our leadership development program," said NAMIC manager of mentoring relations and chapter operations Darryl Jackson said. "Within that, they've had the opportunity to speak to their peers, and a lot of their peers in that program have been chapter leaders. They felt a need to start their chapters in their respective locations."
Although the expansion could certainly be seen as a sign of NAMIC's growth and success, the organization is in no hurry to open other chapters in the near future. Jackson's next focus will be on strengthening NAMIC's Florida and St. Louis chapters, giving them the chance to serve more members. Through everything, NAMIC's goal is to remain adaptable in a transforming cable industry landscape. "We can't control what companies do," Simons noted. "Our thing is to make sure that we're providing the resources and services that match what's going on in the industry."