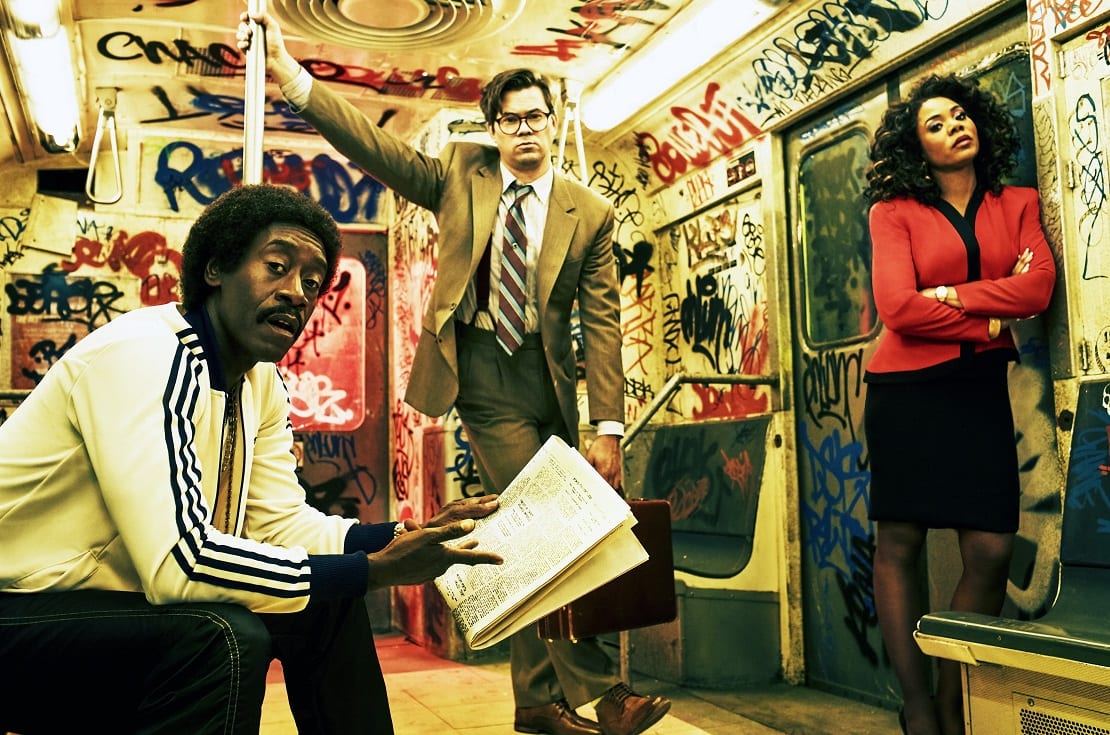 It's a cliché, but comedy is hard. Very hard. And content creators more than often screw it up. That's why when it works, it's worth mentioning. And "Black Monday" (premiered Jan. 20) on Showtime works on every level that counts, combining sharp social commentary with patently offensive characters who do horrible things to each other and themselves—all set against the backdrop of 1980s Wall Street excess.
Creators Jordan Cahan and David Caspe aren't sure how they made these miserable human beings likeable, but somehow you watch satisfied in knowing that they're all going to go down in flames eventually.
"The actors do a lot of the work in that," Caspe told Cablefax . "The actors can find the humanity in even a villain. Yes, we try to put in the heart moments, but it's largely how the actors find the humanity in the character. People root for people."
Cahan noted that one character—Tiff Georgina, played by the hilarious Casey Wilson—comes off in the first few episodes as "everything the show rails against"—but the writer's room made sure to build in an "internal life" for her in later episodes. Still, we know that all these characters and their varying degrees of dysfunction are all marching toward oblivion, which is part of the fun. Black Monday— the day (Oct. 19, 1987) of the stock market's biggest crash in history—is the ticking time bomb as our money-grubbing anti-heros jostle, plot, scheme and backstab their way to riches. At the center is Don Cheadle's character Maurice Monroe, who is working a grand scheme that seems from the outset to be destined for failure.
"It's crazy," Cheadle told critics at TCA. "It's trying to make a magic trick on top of a roller coaster. So that's kind of how he operates." In fact, that's pretty much how this show operates. And it's a wild ride.