Licensing Expo: 'Hasbro Isn't Really a Toy Company Anymore'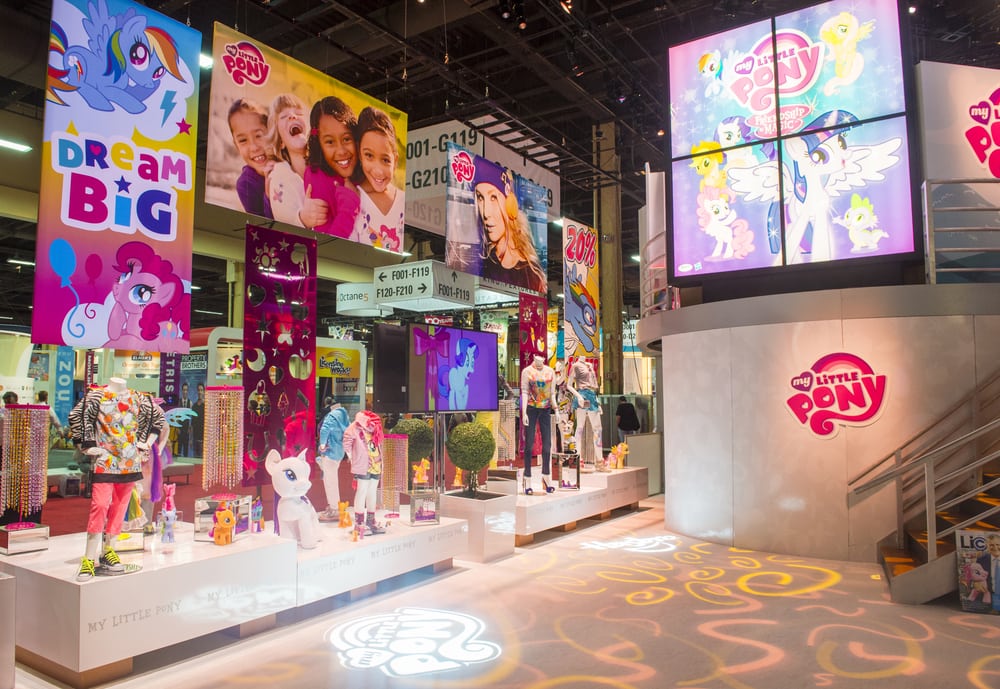 Ahead of the Licensing Expo 2016 in Vegas kicking off this week, where entertainment, sports and fashion brands seek to license their IP, we spoke to Hasbro General Manager & SVP Entertainment & Consumer Products Simon Waters about how content and story creation has evolved, specifically in the toy business.
It used to be about getting your story on the most important platform: TV. But now there are so many more platforms with which to tell your story. "In the past toys and games were more of a category, but now we don't start there…We start with insights, we start with the consumer, we start with a franchise. And then we sort of say, how can we best express this franchise through all the different mediums available to us." That might include the company's fashion products, location-based experiences or even its footwear. It goes far beyond consumer products. "The new world, and the way we think of having a share of our consumers' life, is much more than just a product," he said.
The proliferation of platforms is both a blessing and a challenge. "One of the challenges for people in this business [is that] it used to be getting your IP story on a platform of some sort, which, back in the good ol' days was on TV," according to the International Licensing Industry Merchandisers' Association (LIMA) SVP Marty Brochstein. "Then as digital distribution has grown, it became more on some platform." Moreover, the cost of entry for getting your story on some platform has dropped dramatically over the past decade. "Now the issue is not just how do I get on some platform, it's how do I get noticed?"
Another challenge is addressing the question, how much story do you need? "Hasbro isn't really a toy company anymore… They really are a content developer. And the content takes many forms," Brochstein said. "Part of the story involves physical products, part of the story involves web content, part of the story might involve theatrical content. But we're dealing with an omnimedia universe, and one of those media is physical product."
Hasbro is particularly focused on building its franchise brands, such as Transformers and My Little Pony—both brands that extend far beyond media and consumer products. "They are those brands we champion as being able to expand themselves across multiple categories and experiences." The industry used to be very dependent on feature events, he said, but Hasbro has moved beyond that. For example, in addition to the Transformer features, it has the TV shows "Robots in Disguise" and also one for 3-5 year olds, "Rescue Bots." And there is digital content, shorts and specials. "The overall trend is you have to be where the consumer is. And you have to follow how the consumer's consuming content, which as we all know changes every day."
But though it's not all about consumer products, there needs to be a strong connection between the product and the story. Hasbro owns and partners with several creative agencies. In 2010 it established Hasbro Studios, its "content powerhouse for television." Allspark Pictures is its film production division, and it owns Backflip, a digital gaming studio. "We've made sure that as we embark on creative projects we keep our product and our storytelling embedded in our product decisions and how we sort of build our product so it all feels like it comes from the same franchise family."
Where does TV content creation fit into all of this? There are certainly more platforms out there to house toy-related content. The content produced by Hasbro Studios gets aired in North America and it also airs content in close to 200 markets worldwide. "That could be free TV, pay TV, SVOD and so forth. The landscape has just gotten wider and broader. There's more depth to it, there are more platforms," Waters said. But it's still quality that cuts through the clutter. "In terms of our goal to continue to create great compelling content, that hasn't changed."