Let's Be Frank – ESPN's Hot Dog Eating Contest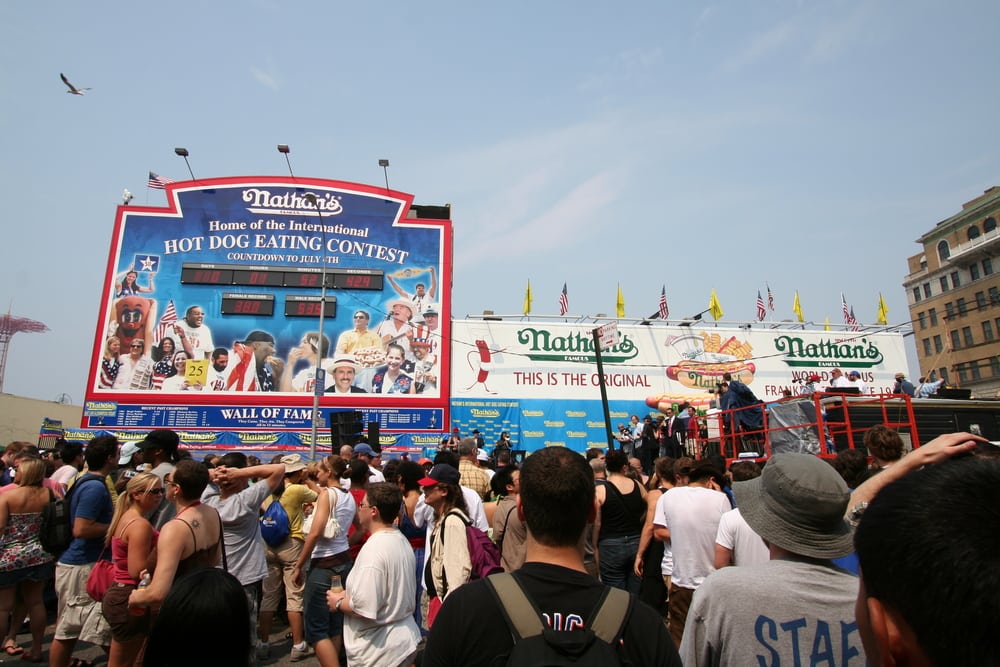 For the 12th year in a row, ESPN will televise the Nathan's Hot Dog Eating Contest on July 4 at noon. If you think this is just filler for the holiday weekend, consider that last year's telecast was the highest-rated and most-watched ever on the network with more than one million viewers. New this year will be live coverage from "SportsCenter" on Coney Island. We checked in with John Suchenski, ESPN's manager of programming and acquisitions, about the so-called Super Bowl of competitive eating.
What keeps people tuning into this hot dog fest?
Part of the intrigue about watching sports is seeing how far athletes can push their bodies, and these competitive eaters do just that. Watching the event has become an annual tradition for most Americans on the Fourth of July and their appetite for the Nathan's Famous Hot Dog Eating Contest has never been bigger.
How does bringing SportsCenter to the event change things up?
Bringing SportsCenter to Coney Island gives the event an even bigger feel than it already musters, and provides an opportunity to build awareness and excitement during the hours leading up to the Contest. In addition, it gives us the chance to tell more stories about the event and the competitors that we may not be able to fit in the 60-minute live telecast. "SportsCenter on the Road" has a presence at all the marquee sporting events—the Super Bowl, World Series, the Mayweather v. Pacquiao fight this past May, and now the Nathan's Famous Hot Dog Eating Contest.
What role does social play in your coverage?
Social media enables viewers who are in attendance or watching on TV to share their thoughts and experiences related to the Nathan's Famous Hot Dot Eating Contest… and some will do so while enjoying their own helpings of hot dogs at their Fourth of July party! Many of the competitors also use social media, including 8-time champion Joey Chestnut (@joeyjaws) and last year's runner-up Matt Stonie (@MattStonie), which gives viewers the ability to interact with their favorite eaters.
Does the ESPN crew get plenty of free hot dogs on Saturday?
After watching the contestants consume so many hot dogs, you could definitely say our eyes are bigger than our stomachs on that day!
ESPN2 will carry the contest, now in its 99th year, while ESPN3 will cover the Women's Championship at 10:50 am.